The Railway Recruitment Board (RRB) conducts NTPC (Non-Technical Popular Categories) examination for candidates who aspire to join Indian Railways. The exam tests you on General Awareness, Mathematics and Reasoning skills. The General Awareness section, in particular, is almost all-encompassing and includes questions on subjects like Indian History, Geography, Art and Culture, Economy, Environmental issues, Polity, etc. So here in this article, we are going to discuss about one of these important sections- i.e. Geography. So read along to know the expert tips on how to prepare geography for RRB NTPC.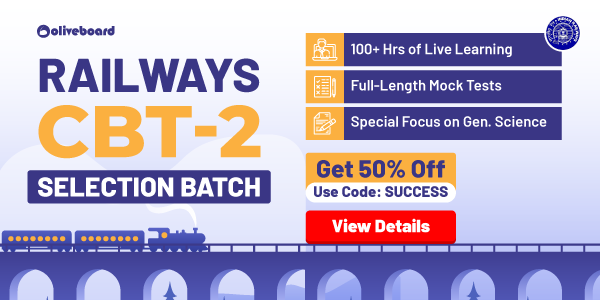 Register here for free to get complete details of RRB NTPC delivered to your mailbox
Syllabus for Geography for RRB NTPC
Geography as a discipline can be divided into three streams – Physical, Human, and Environmental. Although there is no defined syllabus for Geography, we have enlisted the topics with a high probability of getting asked in the exam, under these three headings. This list of topics is definitely helpful to get you started with your preparation. So make sure you study the following topics well while preparing for Geography:
Physical Geography
Solar system
Interior structure of the earth
Various water bodies like oceans, rivers, lakes etc
Climate and climatic regions
Click here to get Free PDF on different layers of atmosphere 
Human/Social Geography
Click here to get Free Ebook on Important International Boundaries
Environmental Geography
Click here to get Free PDF on National Parks and Biosphere reserves
Tips on how to prepare for Geography for RRB NTPC:
Let us have a look at the important points to be kept in mind while preparing this section:-
We can divide the whole syllabus into two parts – Static and Current affairs. Let's have a look at how you can prepare each:
Static Geography
While preparing for any subject, make sure you go through the previous year's questions of RRB NTPC exam. This will help you in understanding the types of questions asked, especially the ones that come under the static part. Static Geography includes all the concepts in Geography (listed above) which one needs to understand thoroughly before diving into the current happenings. Once you are clear with the concepts, it will be easier for you to understand and retain the news better (for example – It will be easier to understand the Galwan Valley issue once you are clear with the important international boundaries) and connecting current affairs with the static concepts will be piece of cake for you.
Click Here to get Free PDF of Static GK
Current affairs
Lately, the importance of current affairs has increased by leaps and bounds. Try to cover at least the past six months current affairs. Make sure to read a newspaper regularly and try to make your own notes out of the content for better retention. You may find some Geography topics/questions getting covered in current affairs as well – for example, climate change, some new bridge, mineral exploration etc are evergreen topics from Geography that you will see popping up in the newspapers.
Get six months current affairs PDF here for Free!
Click here to know How to Prepare Current Affairs for RRB NTPC
One cannot emphasize the importance of newspaper reading enough! You can refer to Newspapers like The Hindu, Indian Express, The wire, etc  for the current important events happening all around the world. One who reads newspapers regularly finds it easy to learn and revise the current affairs.
You can practice daily current affairs and GK on the Oliveboard platform for free and find all the important news updates (with some trivia facts) and quizzes updated daily. You can also find compilations of various topics like important currencies, capitals, dams, nuclear power plants, etc ready for download, absolutely free at the Oliveboard website. You can follow any news/ current affairs monthly compilation – so as to revise all the important events in no time.
You can use NCERT books for Geography to brush up/ revise the concepts pertaining to the subject. Lucent's General Knowledge is also one of the most used source for preparing Geography and General Awareness for RRB NTPC, so you can refer to that as well.
Writing mock tests is the best way to check one's progress, so make sure you attempt at least one mock per week. Analyzing your performance will help you identify your weak areas so that you can work on them to better your chances of clearing the exam. With the Oliveboard test series, you will get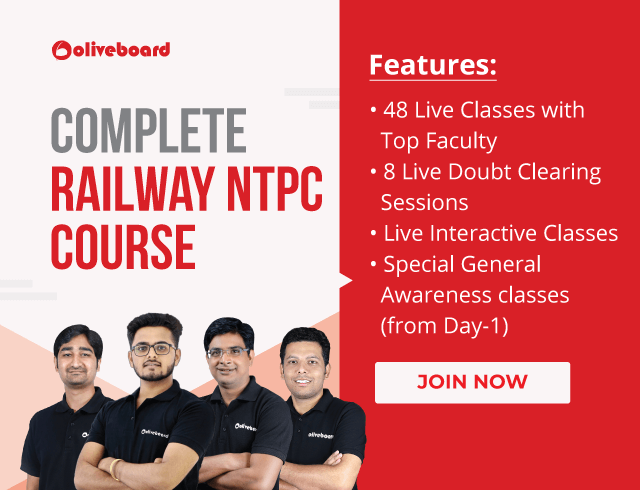 Sample Questions:
Here are some sample geography questions for RRB NTPC:
1) What is the effect of Coriolis force on wind travelling in the Northern hemisphere?
(a) Apparent shift towards its left direction.
(b) Apparent shift towards its right direction.
(c) Apparent shift upwards.
(d) Apparent shift downwards.
Answer key: (b)
2) Beirut has been in recent news. Where is this city located?
(a) Burundi
(b) Albania
(c) Lebanon
(d) Lithuania
Answer key: (c)
3) Which of the following States doesn't share boundary with Himachal Pradesh?
(a) Haryana
(b) Uttarakhand
(c) Punjab
(d) Rajasthan
Answer key: (d)
4) MV Wakashio has been in news recently because of the oil spillage. Where did this spillage occur?
(a) Mauritius
(b) Maldives
(c) Indonesia
(d) Japan
Answer key: (a)
To practice more questions on geography for RRB NTPC, click here
That is all from us in this article. Stay tuned for more such updates on RRB NTPC and other exams.
Attempt a Free RRB NTPC mock test here!
Wish you the best!
  Oliveboard Live Courses & Mock Test Series