How to know if a law career is suitable for you? Is the legal profession the right fit for you? To begin answering this question lets go through some important data. According to a 2019 study by the Task Force on Justice, led by the governments of Argentina, the Netherlands, and Sierra Leone and drawing on research by the World Justice Project, it was estimated that 5.1 billion people globally have unmet justice needs. This global justice gap includes 2.1 billion people employed in the informal economy, 2.3 billion who lack proof of housing or land tenure, 1.1 billion people who lack proof of legal identity, and 1.4 billion people with unmet civil or administrative justice needs.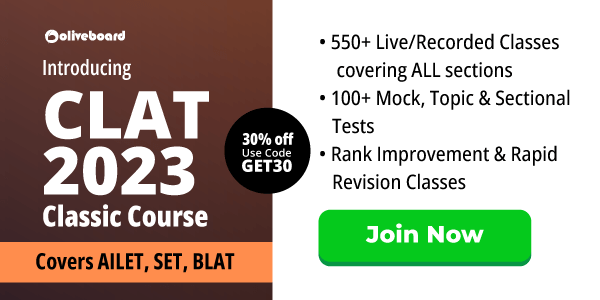 The pandemic has further strained the capacity of justice systems to meet these growing justice needs. Now is as "good" a time (the dichotomy!) as any to think about a law career.
However, when you think of a career in law, despite the sheer variety of career options and opportunities available out there, it is almost essential that you ask whether it suits your current soft skills and aptitude! Fret not! We, at Oliveboard, have taken this opportunity to deliver on your questions.
In this blog, we will discuss how to figure out if a law career suits your persona. Let us begin by understanding your options for a law career.
Avenues in a Law Career
Wait, Hold Up! Did you think a law career is limited to just lawyers and judges? No, my friend. Let us explore a range of avenues you can venture into as a legal professional.
Corporate Lawyer – This is the most sought after and highly paid avenue for a law career. Students of top NLUs aspire to work as corporate lawyers and work their way up to the partner position in a law firm. In fact, the major portion of the pie chart on hirings done by a particular kind of recruiter belongs to the domestic law firm category. Entry-level hirings are made by the "big seven" of the law industry – Shardul Amarchand Mangaldas (SAM), Cyril Amarchand Mangaldas (CAM), AZB & Partners, Khaitan & Co., Trilegal, J. Sagar Associates (JSA), and Luthra & Luthra (L&L) Partners.
Litigators – Civil and criminal litigators form the second largest piece of the pie. In India, one can join a law firm as a criminal/civil lawyer or start their own independent practice. Several Indian litigators, like Menaka Guruswamy (instrumental for the decriminalisation of homosexuality), Vrinda Grover (identified by TIME magazine as one of the 100 most influential women in 2013), and others have gone the extra mile to make India a better place.
Judicial Services – The judicial services are one of the most prestigious professions in India. Judges preside over legal matters and take the disputes to its culmination. Every year, thousands of law graduates aspire to become a judge and appear for state level competitive examinations. Alternatively, experienced litigators can also join judiciary.
Banking & Insurance Sector – This sector hires freshers or experienced (0-3 years) individuals to the post of "Administrative Officer(Law)" or "Specialist Officer(Law)." The trainees can work their way up to the management.
Public Prosecutor – Many states conduct entry level examinations for fresher law graduates to admit them as "Assistant Prosecution Officers (APO)". This is an advocate appointed by the government to embody the state in criminal matters.
Investigation Agencies – Lawyers are constantly in demand to serve in such reputable investigating agencies, whether they be the CBI, FBI, ED, or state investigation authorities. Typically, candidates are selected through difficult selection processes or competitive tests.
Legal Journalist – Legal journalists cover court proceedings and present the facts as content for both offline and online sources, including blogs, websites, social media, newspapers, magazines, etc.
Legal Analysts/ Litigation Support Professionals – Legal analysts are tasked with investigating, analyzing, and recommending solutions to legal problems. They support legal teams and attorneys by conducting research, gathering proof, creating legal papers, and carrying out a variety of other responsibilities to support the attorneys in their work.
Legal Academia – With the founding of law universities and the rising significance of law colleges, both private and public, across the nation, the opportunities for those interested in a career in legal academia have greatly expanded. Additionally, there is an increase in the need for judges and attorneys to handle open cases and assist with people's legal difficulties.
Soft skills for a law career
If any of the above-mentioned career avenues seem suitable to you or attract you, now is the time you start focusing on your soft-skills to gauge your suitability for a law career. You might believe that the most important trait of a lawyer is their capacity to effectively argue in front of a packed courtroom after watching all the criminal dramas on Netflix, such as Law & Order. That's not fully accurate, though. However much the dramatic part of standing in a courtroom and making your case have an appeal, there is more to legal practice than simply addressing legal cases theatrically. Let's figure out what!
Detail-Oriented mindset – For a legal professional, the devil lies in the details. In fact, when a candidate applies for a job or an internship, recruiters carefully review every little aspect of their CV. Any grammatical, spelling, or punctuation problems might cost someone their employment.
Problem Solving attitude – Lawyers or aspiring legal professionals should be natural problem solvers by attitude. A person interested in a law career needs to be able to analyze things from different perspectives that others fail to see and come-up with a solution.
Emotional Intelligence – A lawyer cannot afford to be emotional. She needs to consider a problem objectively rather than let it overwhelm her. Avoid interfering with the problem. Instead, work on maintaining composure no matter the circumstances.
Communication & Active listening – The discussion of communication skills in law schools frequently centers on the arguments and persuasion required in court. Outside of the courtroom, communication skills are significantly more prevalent and, occasionally, even more crucial to a lawyer's career. A lawyer needs to –

Understand the verbal and non-verbal language of clients and opposition,
Be capable of building relationships easily,
Exhibit empathy and understanding and
Be present and attentive.

Probing and Reflecting – Mere communication and active listening do not suffice, however. Active listening will help you gather important cues to solve a case. However, a legal professional should have the ability to probe and reflect on the things that a person says. You should ask questions to support the listening to get to the bottom of things.
Starting as a legal professional
If any of the listed career avenues intrigue you and you are confident about your possession of the soft skills or you believe in your ability to inculcate these soft skills, you should begin thinking about a career in law. The easiest, and most sensible, way to tell if law would be right for you could be to shadow a practicing lawyer, even if only for a month or two. The online or OTT rendition of a courtroom drama is heavily polished, especially in the case of India. The closest TV has gone to replicating a real life courtroom drama is in the movie "Court".
If you decide in favor of a law career, you can start by figuring out which stage you are currently in. This blog will take you through choosing between a 3 year v 5 year law school.
Here are some other blogs you can refer to, to get a solid understanding –
Find us to help answer more questions you have. You will also find blogs listed here to help you make this decision. Stay tuned to Oliveboard for more. Ciao!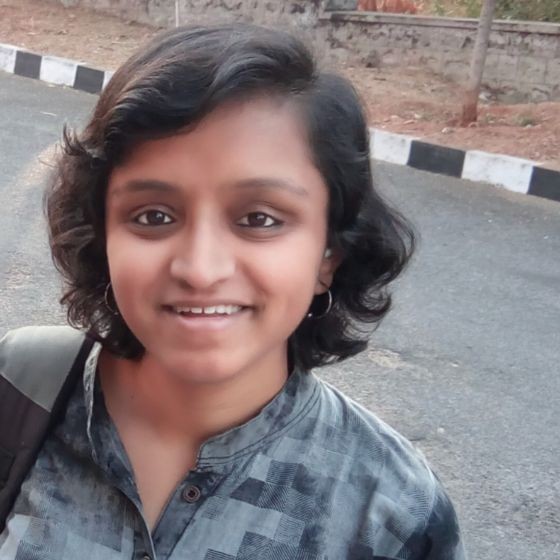 I have been creating exam related content for 3 years now. Having appeared for UPSC, SSC, Railway and Banking Exams myself, I understand and create relevant content, important from exams point of view. I am currently creating content for SSC, Railway, J&K and Law entrance exams. During my free time, I love bingewatching shows or read novels.
Oliveboard Law Exams – Live Courses & Mock Test Series