IBPS Clerk Prelims Last Minute Tips
IBPS Clerk Prelims Last Minute Tips: The IBPS Clerk Prelims 2023 will be held from 26th August 2023. The exam is on 26th and 27th August 2023 and on 2nd September 2023. The exam will be in four shifts. Candidates will be doing their last-minute revisions and preparations. So, we have a few handy tips on how to handle these last few hours before you face your exam.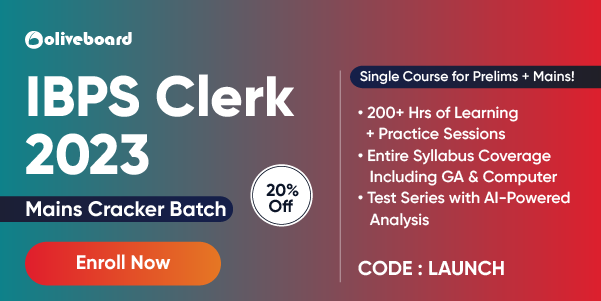 IBPS Clerk Prelims Last Minute Tips – Exam Pattern
The best way to get a look at your overall preparation is to take a step back and look at the exam pattern, which is given below. This will help you to remember exactly how much time you can afford to spare on different sections, the weightage of these sections, and how you have to prioritize your attempts.
| | | | | |
| --- | --- | --- | --- | --- |
| Sr. No. | Name of Test | No. of Questions | Maximum marks | Time allotted for each test |
| 1 | English Language | 30 | 30 | 20 minutes |
| 2 | Numerical Ability | 35 | 35 | 20 minutes |
| 3 | Reasoning Ability | 35 | 35 | 20 minutes |
| | Total | 100 | 100 | 60 minutes |
IBPS Clerk Prelims Last Minute Tips – Section Wise
Each subject is important. We can't know what type of questions will be in the question paper, or which subject maybe easy to attempt, or which one maybe lengthy and time-consuming. However, we have provided some section-wise general tips that will help you keep your performance steady through the exam.
IBPS Clerk Prelims Last Minute English Tips
The key to successfully clearing the English section is having strong basics. Go through your English notes and grammar rules thoroughly. Do not skip out on reading or improving vocabulary even days before the exam as it will always help in increasing the speed of reading and comprehension. Make sure to practice a few tests to improve your confidence along with speed and accuracy before the exam.
IBPS Clerk Prelims Last Minute Quant Tips
This section will test your speed and accuracy. Practice as many questions as possible with special attention to the topics of percentages, averages, simple and compound interest, and profit & loss. It would be helpful to have the basic formulae and concepts written out on a sheet so that you can revise them easily before the exam.
IBPS Clerk Prelims Last Minute Reasoning Tips
Logic reasoning questions take time to work out. While practicing, provide a special focus on blood relations, syllogisms, linear seating arrangements, circular seating arrangements, coding-decoding, inequalities, etc. This section can be time-consuming and lengthy, therefore, make sure you pick and attempt wisely.
IBPS Clerk Prelims Last Minute Tips – How to Attempt
Candidates, especially first-timers, must be anxious to know how to go about facing the exam. Here we have given a bit of insight into what you need to keep in mind as you take the IBPS Clerk Prelims exam.
Remember that there is 1/4th of negative marking for every wrong answer. Therefore, avoid guesswork as much as possible. The number of questions you need to attempt cannot be pre-determined as it is a function of the level of difficulty. Just keep a fine balance of accuracy and speed.

Accuracy is as important as speed in this exam. Try the elimination method to eliminate 2-3 options before making calculated guesses.

Do not get stuck on one question and waste your time. You can always come back to it in case you have time left.
Remember that you have to clear both sectional and overall cut-offs. So, at the start make sure you attempt enough questions on each section.
Time Management
Time is a crucial factor and it is easy to lose track while writing an exam. This is where your practice will show results. Manage it properly.
Speed and Accuracy
Speed and accuracy is one aspect that would boost your performance. Practicing daily would help you in this regard. Try to attempt the maximum number of questions with 100% accuracy as in an exam like this, you cannot afford to lose even one-fourth of your marks.
Read the Question Properly
Understand what is written in the question. Do not hastily skip the question just by looking at it. You might just be able to do it if you read it properly. So, before skipping, read it carefully because sometimes the questions that look difficult, are actually easy to solve, especially puzzles.
IBPS Clerk Prelims Last Minute Tips – General
There are things to keep in mind before you appear for the IBPS Clerk Prelims exam. Candidates should follow these general tips, especially in the last few hours before their exam. These will greatly help in keeping your confidence high.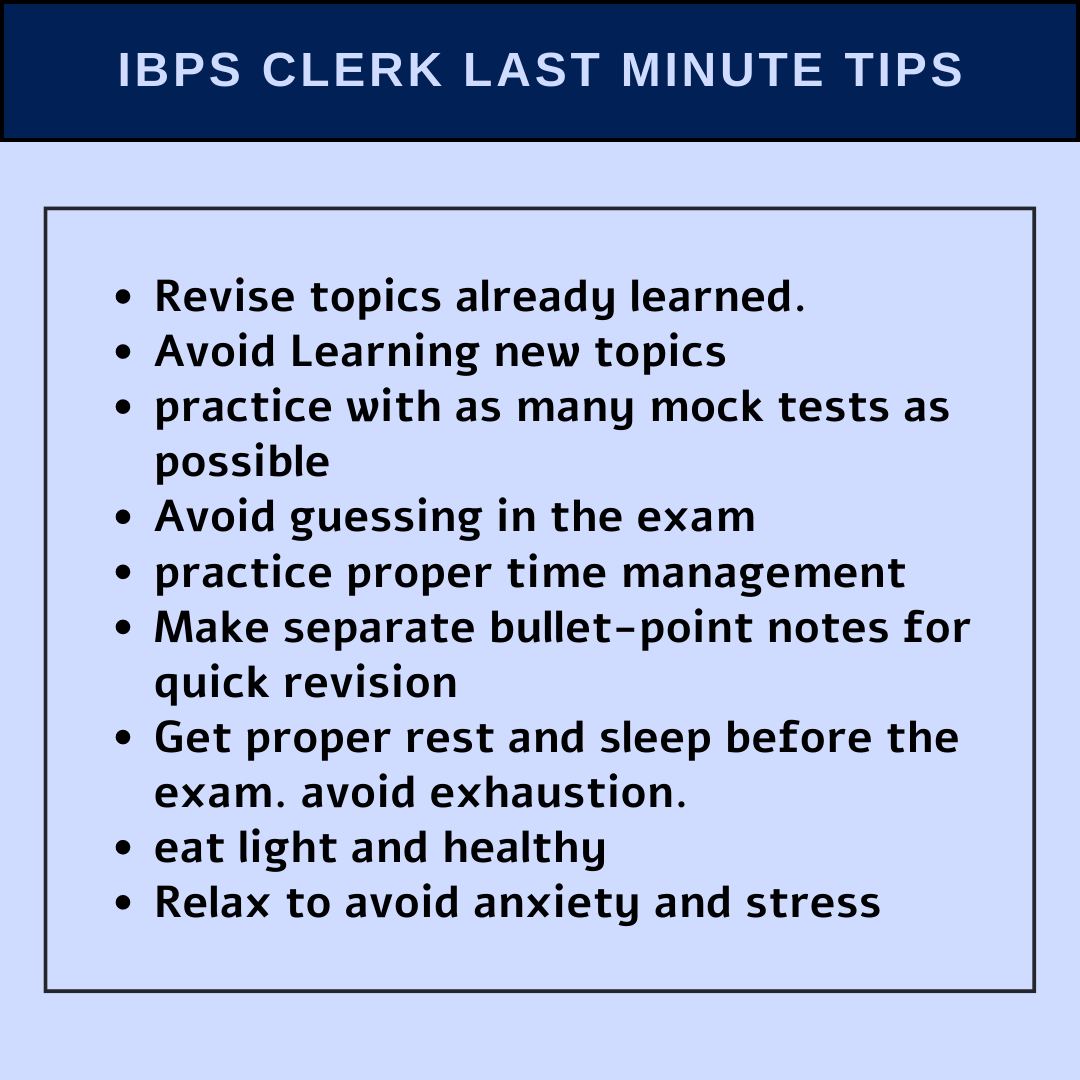 Tips on Learning
There's not much preparation you can do academically just hours before the exam. These tips will help your understand your focus areas and what you need to prioritise so that you make most of all the preparation you have done until now.
Avoid New Topics
Avoid starting new topics days before the exam. Not only will the newly learned topics not be retained, but it might also confuse existing ones. Confusion should be avoided as it will cause a dip in confidence. Hence try to revise whatever you have studied till now and make them thorough.
Take Mock Tests
Take full-length mock tests after your preparation to measure your progress. Oliveboard's Mock tests would provide you instant feedback with in-depth analysis, which will help you determine your speed & accuracy in solving questions and identify your strong and weak areas. So practice as many mock tests as you can in these last few days.
Revision
It is vital to keep in touch with the topics as the exam approaches. Make sure to go over the basic concepts and formulas. Leaving the revision for the last day will only result in confusion and panic. Plan out a schedule so that you can cover maximum topics. Highlighting the most likely concepts will help retain and make revision efficient and easy.
Make Separate Notes
Write the formula, shortcuts, tricks, etc. on a separate paper so that you can quickly go through it before the exam.
Physical and Mental Preparation
In the hours before the exam it is vital to keep your confidence high and your mind clear. Over-preparation will only serve to confuse and panic. If you have prepared thoroughly and consistently, there will be no need to do more. Now you need to stay calm and just appear for the exam.
Avoid Stress and Anxiety
It's imperative to stay calm and composed. Do not get too excited or too worried. Doing some light exercise or meditation would help you.
Stay Away from Negative Thoughts
Try to stay away from negative thoughts or people that demotivate you. Have confidence that you have given your best & your hard work will bear fruits.
Eat Right
Take a well-balanced diet. Avoid oily and sugary snacks. Stay well hydrated.
Rest and Relaxation
Do not let anxiety ruin your preparation. In the last few days before the exam, make sure not to overwhelm yourself and to do things that help you calm. This could be reading, listening to music, yoga, or exercise. Keep reminding yourself that there is nothing that you cannot achieve. Make sure you don't deprive yourself of sleep. Taking proper sleep would improve your concentration and help you remember things easily.
IBPS Clerk Prelims Last Minute Tips – Exam Checklist
Keep your call letter, recent passport-size photograph, photo identity proof (Original + Photocopy), Ball Point Pen (and all things mentioned in your call letter to carry on the day of the exam) in your bag before the day of the exam to avoid confusion and panic in a hurry. Reach the Examination Centre in advance to get familiar with the center and reach your exam lab in time. Leave early to avoid getting stuck in the traffic.
Refer to your call letter for a more detailed list of items required to be carried with you for the exam-
Call Letter

Photograph (if mentioned)

ID Proof

Ball pen

Reach the center in advance
This brings us to the end of the blog. Hope you find IBPS Clerk Prelims 2022 Last-Minute Tips provided here useful. If you have any queries, write in the comment below.
All the Best!
IBPS Clerk Prelims Last Minute Tips – FAQs
Q1. How to prepare for IBPS Clerk 2023?
A1. The basic preparation strategy for IBPS Clerk 2023 is to identify weak areas and practice maximum questions on them. Attempt as many mock tests as possible. For a detailed preparation guide check our blog.
Q2. When is the IBPS Clerk 2023 Prelims and Mains Exam?
A2. The IBPS Clerk 2023 Prelims will be on 26th, 27th August 2023 and 2nd September 2023. Mains Exam will be held on 7th October 2022.
Q3. Is there any negative marking for IBPS Clerk 2023?
A3. Yes, there 0.25 is deducted for every wrong answer.
Q4. What is the age limit for IBPS Clerk 2023?
A4. Candidates over the age of 20 and under the age of 28 are eligible to give IBPS Clerk 2023.
---
---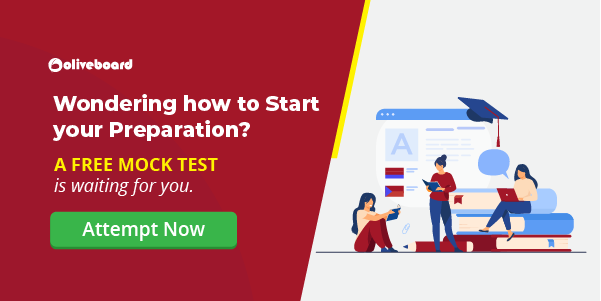 DOWNLOAD THE OLIVEBOARD APP FOR ON-THE-GO EXAM PREPARATION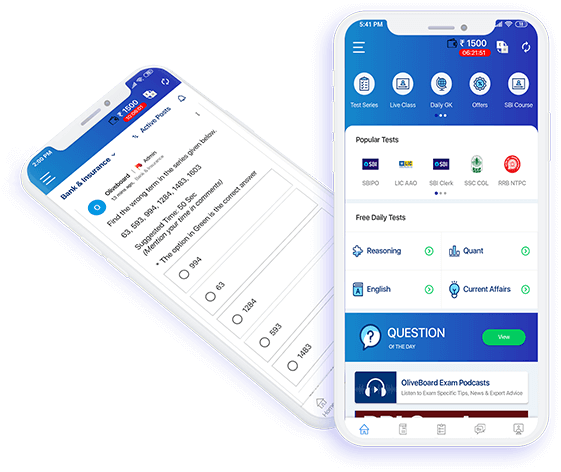 Video Lessons, Textual Lessons & Notes
Topic Tests covering all topics with detailed solutions
Sectional Tests for QA, DI, EL, LR
All India Mock Tests for performance analysis and all India percentile
General Knowledge (GK) Tests
Free videos, free mock tests, and free GK tests to evaluate course content before signing up!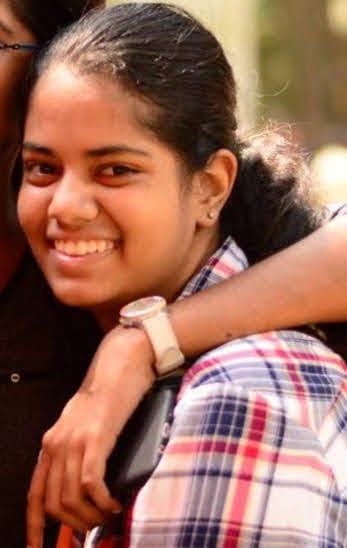 I write content to help people prepare for banking exams because I have experience as an aspirant myself. My goal is to provide accurate and easy-to-understand information for candidates. I cover various topics such as exam patterns, syllabus, study techniques, and time management to support those preparing for the exams. As a former aspirant turned content writer, I want to make the information accessible and helpful for others so that they can do well in their banking and government exams and achieve their goals.
  Oliveboard Live Courses & Mock Test Series