Roads transport in India handles almost 60% of freight and 87% passenger traffic. These important national highways in India are built, upgraded and maintained by The National Highways Authority of India (NHAI), the nodal agency responsible for the national highways network. NHAI operates under the Ministry of Road Transport and Highways (MORTH).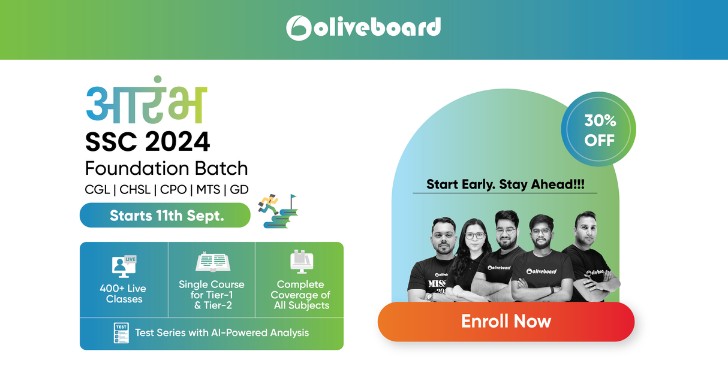 ATTEMPT SSC CGL MAINS FREE MOCK TEST NOW
Important National Highways In India
Road transport network in India is classified into five broad categories
Expressway;
National Highways (NHs)
State Highways (SHs)
Other & rural roads
National Highways have a length of approx. India has 142,126 km (88,313 mi) of NH as of April 2019, state highways are 1.60 Lakh kms and rest are 'other' roads. With only 2% of road length in India, National Highways form 40% of the  its road traffic. With India having the second largest road network in the world, it has over 200 highways and up to over 1 lakh kilometers.
National Highways Authority of India (NHAI)
NHAI is a statutory authority, established by NHAI act, 1988 and became autonomous in 1995. It is responsible for the development, maintenance, management and operation of National Highways.
(NHAI) implements National Highway Development Project (NHDP) which involves creation and upgradation of roads and highways work and construction in order to boost economic development.
ATTEMPT SSC CGL MAINS FREE MOCK TEST NOW
List of Important National Highways in India
| S. No | National Highway | Distance (in km) | Route |
| --- | --- | --- | --- |
| 1 | NH 44 (old NH 7) | 3,745 | Srinagar to Kanyakumari |
| 2 | NH 27 | 3,507 | Porbandar in Gujarat to Silchar in Assam |
| 3 | NH 48 (old NH 8) | 2,807 | Delhi to Chennai |
| 4 | NH 52 | 2,317 | Sangrur, Punjab to Ankola, Karnataka |
| 5 | NH 30 (Old NH 221) | 2,040 | Sitarganj in Uttarakhand to Ibrahimpatnam in Andhra Pradesh. |
| 6 | NH 6 | 1,873 | Jorabat in Meghalaya and terminates at Selling in Mizoram |
| 7 | NH 53 | 1,781 | Hajira in Gujarat and Pradip port in Odisha. |
| 8 | NH 16 (Old NH 5) | 1,711 | East coast of West Bengal to Chennai in Tamil Nadu. |
| 9 | NH 66 (Old NH 17) | 1,622 | Panvel and terminates at Kanyakumari |
| 10 | NH 19 (Old NH 20) | 1,435 | Delhi to Kolkata |
| 11 | NH 34 | 1,426 | Gangotri Dham in Uttarakhand to Lakhnadon in Madhya Pradesh |
Interesting Facts National Highways in India
The longest National Highway in India:
NH 44 (previously National Highway 7) is longest running major National Highway that starts from Srinagar and terminates in Kanyakumari. Starting fron J&K, it passes through the states of Himachal Pradesh, Punjab, Haryana, Delhi, Uttar Pradesh, Madhya Pradesh, Maharashtra, Telangana, Andhra Pradesh, Karnataka, and ends in the Tamil Nadu.
The shortest National Highway in India
NH 966B ( previously NH 47A) is the shortest National Highway in India covering a distance of 8 km (5.0 mi) and runs between Kundannoor and Willingdon Island in Kochi, Kerala.
World's Second Highest Motorable Highway
The Leh-Manali Highway, connecting Shimla to Leh in Ladakh is world's second highest-altitude motor highway.
Golden Quadrilateral (GQ)
GQ is a national highway network that connects the four major metro cities of India, viz., Delhi (north), Kolkata (east), Mumbai (west) and Chennai (south).
India has the second largest road network in the world
Traffic Colors Used on National Highways
National highways – Yellow and White
State highways – Green and White
City highway – Black and White
ATTEMPT SSC CGL MAINS FREE MOCK TEST NOW
Advertisements

How Indian Highways are numbered?
On 28 April 2010, the Ministry of Road Transport and Highways officially published a new numbering system for the national highway network.
North-South highways will carry EVEN number
East-West highways will have ODD numbers
All major Highways will be single digit or double digit in number
North-South highways will increase their numbers from East to West. For example, a particular North-South highway in Central India or Western India will have a higher number than the one in East India.
Three digit numbered highways are secondary routes or branches of a main highway. For example, 144, 244, 344 etc will be the branches of the main National highway 44.
Suffixes A, B, C, D etc are added to the three digit sub highways to indicate very small spin-offs or stretches of sub-highways. For example, 966A, 527B etc
That's all have for you in this blog covering national highways in the country. If you are looking for more such blogs on India Infrastructure, you would love the following blogs.

The most comprehensive online preparation portal for MBA, Banking and Government exams. Explore a range of mock tests and study material at www.oliveboard.in
  Oliveboard Live Courses & Mock Test Series