Life Insurance Corporation of India (LIC) has recently released notification for LIC ADO Recruitment 2019. A total of 8581 vacancies have been announced for selection and appointment of candidates as Apprentice Development Officer (ADO) under various Zones. It's a huge opportunity for those who want to make their career in Insurance Sector. LIC ADO 2019 online registration has started. The LIC ADO Preliminary exam is scheduled to be held on 6th and 13th July 2019, while the LIC ADO Mains exam will be held on 10th August 2019. This article is intended to help you all know about LIC ADO Salary Structure. Also, to provide you all sure shot strategy to clear the exam in one go, Oliveboard brings to you LIC ADO Mock Test Series. So, read along to check the pay scale of LIC ADO and more: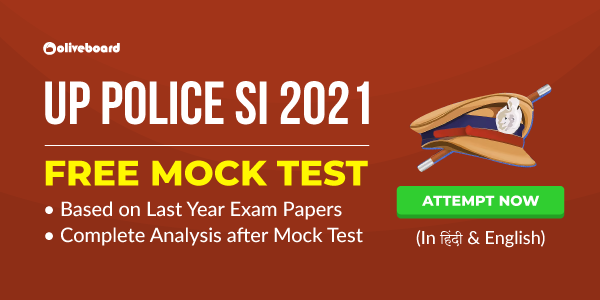 Also Check:
LIC ADO 2019 Notification
LIC ADO Exam Pattern
Register to Take Free LIC ADO Mock Test on Oliveboard
LIC ADO Salary Structure 2019
During the apprentice period, the candidate selected as Apprentice Development Officer will be paid a fixed amount as stipend per month as per rules of the Corporation.
An Apprentice Development Officer other than an Employee Apprentice shall be paid equal to the minimum of the basic pay and the dearness allowance thereon on the scale of pay applicable to Development Officers as on the date of commencement of the apprenticeship.
At present the amount of stipend is about ₹.34,503/- per month, except in case of candidates selected from LIC Employees category.
Note: An Apprentice Development Officer, who successfully completes the apprenticeship and, in opinion of the Recruiting Authority, is otherwise suitable for appointment to the service of the Corporation may be appointed as a Development Officer and placed on probation. The period of probation shall be for one year which may be extended upto two years.
A Probationary Development Officer at a specified Headquarter in the area will be placed in the scale of ₹ 21865-1340(2)-24545-1580(2)-27705-1610(17)-55075 plus allowances and other benefits as per rules in force.
On appointment as a Probationary Development Officer, basic pay of ₹ 21,865/- per month (except for Employee Category candidates) in the scale of 21865-1340(2)-24545-1580(2)-27705-1610(17)- 55075 and other admissible allowances as per rules shall be payable.
Attempt Free LIC ADO Mock Test on Oliveboard
LIC ADO Pay Scale: Special Allowances
Total emoluments at the minimum of the scale, inclusive of House Rent Allowance & City Compensatory Allowance wherever admissible depending upon the classification of city, will be approximately ₹37,345/- in 'A' Class City.
LIC ADO Salary: Other Benefits
Apart from salary and special allowances, LIC AAO job offers some more benefits that includes:
Gratuity

Defined Contributory Pension Scheme

LTC, Medical Benefit, Group Insurance

Group Personal Accident Insurance

Vehicle advance (2-wheeler/4-wheeler)

Reimbursement towards cost of Brief Case/leather bag

Mobile handset

Supply of dailies as per rules and on confirmation in service

Attractive performance linked Incentives
Attempt Free LIC ADO Mock Test on Oliveboard
LIC ADO Vacancy Details
Check LIC ADO zone-wise vacancy in detail before applying for the post:
Attempt Free LIC ADO Mock Test on Oliveboard
LIC ADO Mock Test Series
To help you all not just cover the entire syllabus but also practice it effectively and efficiently, here we bring you all the LIC ADO Mock Test Series. The LIC ADO Online Practice sets will help you practice not just full mocks but also attempt individual Topic Tests and Sectional Tests, watch concept videos, etc. to make sure you have mastered them all. Let's check what all it offers:
Note:
Mock Tests are available in HINDI and ENGLISH both
Tests can be taken on Mobile App or PC
Offer Validity: 31st January, 2020
Attempt Free LIC ADO Mock Test on Oliveboard
This was all from us on this article of LIC ADO Salary Structure 2019. We hope that you find the information provided here useful. Keep visiting this space to stay updated about this recruitment process.  Those who are interested in applying for the LIC ADO 2019 exam, should start preparing for it right away as the LIC ADO Exam date is not very far and considering the syllabus, you need to devote a lot of time to this. Always remember that preparation and practice go hand in hand, so, practice few tests after you complete any topic.
Also, if you wish to get in touch with your fellow competitors for preparation of Bank & Govt. Exams, you can visit Oliveboard's discuss forum.
All the Best!