Questions on Modern Indian History are commonly asked in different SSC, Railway & other government exams. It is one of the most important sections of Indian history. Get complete study notes on Modern Indian History in this blog.
Modern India History-British East India Company-1st Phase:
They got a charter from the queen of England in 1600, giving them the sole right to trade with the east. And in the first decade of the 17th century, they reached India for trade. Trade with proved highly profitable to them and to increase profit margin further, they started asking for more and more concessions from the rulers. They succeeded in getting a royal Farman from Mughal, which gave them the right to trade duty-free.
In the initial years, their main center of activity was Bengal. Royal Farman only exempted only companies from paying duty and not the employees, who were involved in personal trade. But misusing the provisions, the employees of the company also started evading duty, which later led to building tension between the company and the local ruler.

Other than the British East India Company, there were other companies too. All these companies traded the same things, and because of this competition prices of different commodities increased, which in turn decreased the profit margin. And these companies were fighting among each other, to stay on top of the business. To protect the stock from the attack of other companies, they started fortifying their company premises. And this was another reason for the escalation of tension between the local rulers and the trading company.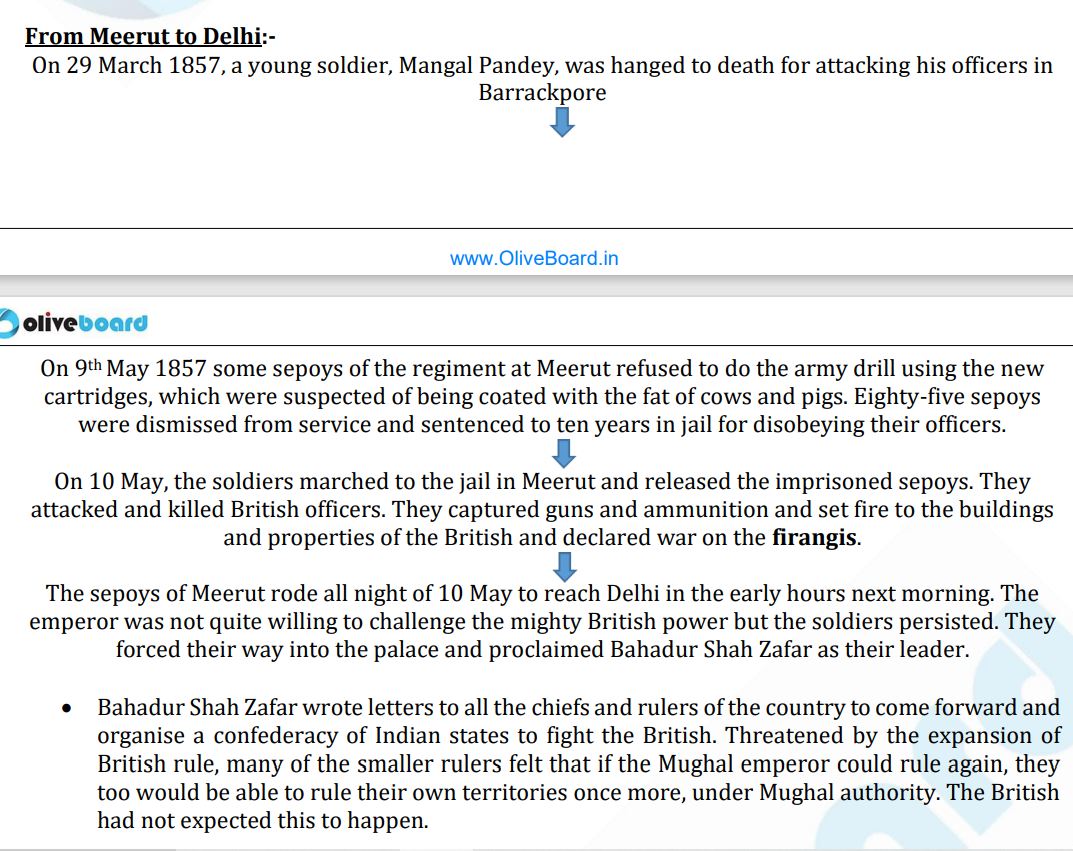 Modern India History– Battle of Plassey:
During the reign of later Mughal rulers, different areas in their territory started claiming independence and Bengal was one such area. After the death of Alivardi Khan of Bengal in 1756, Siraj-ud-daulah became the next Nawab of Bengal in 1756. Siraj-ud-Daulah asked the company to stop fortification, stop involving in the political affairs of Bengal, and also asked employees, who were involved in personal trades to pay duty. When the company refused to do that, Nawab captured and imprisoned British company officials. This later led to the famous battle of Plassey in 1757.

Company army under Robert Clive won this war. Though for a few years, they appointed puppet rulers, later took control of administration completely by 1773, thus starting British rule in India.
Carnatic Wars:
Between 1740 and 1760, European wars in which England and France were opponents brought them into conflict in India also. And this led to a series of three wars known as Carnatic Wars. The third Carnatic war ended when the war in Europe ended in 1763, with the treaty of Paris. But as per the terms and conditions of the treaty, French factories in India could no longer be fortified.
How To Download The Free e-book?
Click on the link given above
Register or Login to your Oliveboard Dashboard
Click on "click here" as shown in the image below to download file.

Step 2: Register/Login on to the Free E-Books Page of Oliveboard (It is 100% free, You just enter your valid email ID and a password to be able to download the free Modern Indian History Notes pdf.
Step 3: After Logging in, you will be able to download the free e-book.
Ebooks
You can download 200+ ebooks important for SSC, Banking, Railway, Insurance, and other government exams here.
Oliveboard Bolt series E-books:
Oliveboard Live Courses & Mock Test Series