SBI PO Quantitative Aptitude Preparation Strategy : Quantitative aptitude as we all know is common to almost all exams and is equally important. Aspirants are often seen struggling with this section. This section is much easier than it is usually perceived, given that you approach it with the correct strategy. This article will give you a brief idea of how to go about it. Here we will cover How To ace SBI PO Quantitative aptitude section. Given that quant requires concepts and tricks to master the section, it will help you in all the exams where quantitative aptitude poses as a section. What is even more amazing is these tricks are designed by the expert with over 15 years of teaching experience. Yes, we are talking about Vivek Sir.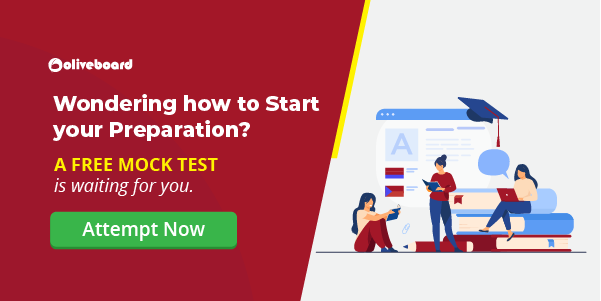 So, let's start with the article and dive deep into the concepts
1. How To Prepare SBI PO Quantitative Aptitude Section? – Experts Take
According to Vivek Sir, taming of the quant section is not difficult given your dedication and quick thinking ability. The techniques shared by him are purely practical and has been proven effective in the past. He divides the preparation into 3 stages, where a candidate can start from scratch and can gradually grow. Let's have a look at the tips:
1.1 Set Your Goal Before Beginning
No Wonders, to start off with a journey, one first needs to set their destination. And, why not, it helps you stay aberrated and focused. Every goal requires you to put consistent effort and dedication. As per an internal study, here is what an actual amount of time required to solve types of problems.

Sounds difficult? Well, when we are talking about exams like SBI PO 2022, where even a minute extra could help you score more than your peer. The faster you are the more are your chances of selection. 
You must be thinking about how to go about it then? Don't worry, next we will take you on how to Prepare Quant for SBI PO and crack the exam.
You can also become a part of a full-fledged SBI PO Course 2022 where Vivek sir will take you through complete preparation, concept learning by video cum doubt lessons, and practice tests to master the section. Read Ahead to know complete details about the course.
1.2 Quant Section Made Easy – 90 Days Plan
The plan is distributed in a duration of 90 days and is effectively proven in the past. Let's have a look at how to approach quant when starting from the basics.
Day 1 – 15
Start off with a thorough understanding of the syllabus and exam pattern.
Go through each topic's question. You will immediately reckon your likability for each topic.
Identify your strong and weak topics.
Day 15 – 22
The time divided between strong and weak sections should ideally be 50-50 at this time.
Put time and effort in weak topics
Go through individual concepts and solve basic questions.
Day 22 – 29
Start identifying shortcuts and tricks for the topics in which you are strong.
Start giving full length and sectional mock tests.
At this point 60% time should be allotted to topics that you are strong in, learning new ways to attempt questions in that and 40% of time should be allotted to weaker sections.
Day 29 – 38
By now some weak sections must have turned to sections that you are comfortable in.
100% focus should be on questions you can solve confidently and correctly.
Analyze your performance in mock tests and identify questions that are gobbling up the most time.
Solve maximum questions from that section and keep improving your solving speed.
Day 38 – 60
Revise concepts and again solve some basic questions.
Attempt Previous year paper to see if you clear cut off and what are the areas still troubling.
| | |
| --- | --- |
| Day 60 – 90 | Solve enough previous year paper and mock tests & continue Practicing. |
Here's a look at how consistent Practice makes you climb the stairs of your dreams.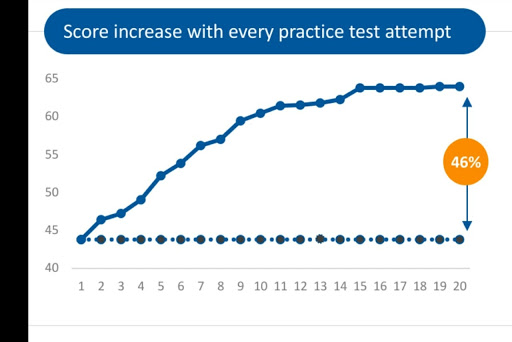 Now you must be thinking, how to go about it? Right? How about you let Vivek Sir himself take you through it. That will be amazing right?
Join SBI PO Target Batch Now where Vivek Sir himself will provide you with complete focus on creating your basic concept with video and revision cum doubt sessions and eventually moving ahead with the practice tests and short tricks. So, Don't Wait!
1.3 Prepare Quant For SBI PO – Few Things To Avoid
Students preparing Prelims and mains separately. It is highly suggested to keep your preparations for Prelims and mains simultaneous. It will help your mindset as not much time is provided between prelims and mains exam.
Diverge your focus on every topic irrespective of how difficult or easy it is. Give it enough time before forming a conception.
Analyze Mock Tests Completely & Thoroughly. Do not miss out on the detailed analysis of your attempted tests. It will help with a better understanding of yourself.
Remember the Mantra:

With time focus more on solving the question with tricks. It will help you save time and thus allowing you to attempt more questions.
These expert tips will help you stay focused and drive maximum out of your effort.
And to fuel, your preparation here are the course details for SBI PO which will help you in your all-round development.
2. SBI PO Online Course 2022 – Complete SBI PO Course
This course is structured on the 3 very basic pillars of Learning, then applying through the practice and eventually Strategizing so as to maximize your scores.
The course features are as below. Join Now & Avail Early Bird Offer
Batch

Name

SBI

PO

(Pre+Mains) 2022-23 Target

Batch

Number of Live Classes
200+ Live Classes [ Prelims & Mains ]
Number of Full-Length Mock Tests
20 Prelims Tests + 10 Mains Test
5 Advanced Level Mock Tests [

PO

] to ace your preparation
High-Level DI Tests
10 Tests
High-Level Reasoning Tests
10 Tests
High-Level English Tests
15 Tests
GK Tests
120 Tests
Sectional Tests
60 Tests
Topicwise Tests
99 Tests
Medium of Instruction
English, Bilingual
Course Start date
29-Sep
PDF Notes for Live Classes
Yes, will be provided after Live Class
Validity
Until

SBI

PO

2022-23 Exam Completion
Other Highlights
– Complete coverage for

SBI

PO

2022 Prelims and Mains Exam
– Live Classes Till Your

SBI

PO

Mains Exam
– 200+ Total Hours of Live Learning & Practice
– Classes Based on the New Pattern of

SBI

PO

2022 Notification
– Classes from the Best Faculty of the Industry to Ensure your Success
– Coverage of the Entire Banking and Financial Awareness Section with the Current Affairs and Economy also
– Comprehensive Coverage of All Sections Quant, Reasoning, GA, and English for the

SBI

PO


– Special Coverage of last 11 months Current Affairs and Banking Awareness for Mains Exam Preparation
– Special Access to the Mains

Batch

after the completion of the Prelims Exam
So what are you waiting for? Start Your Prep Now!
That brings us to the end of this article. I hope after the experts take your stress of preparing for the SBI PO quantitative aptitude section becomes a lot easier. Follow the expert tips along with the video lessons to ace the quant section and eventually the exam.
SBI PO Quant Preparation Strategy – FAQs
How to prepare Quant for SBI PO exam 2022?
Oliveboard has provided a detailed quant preparation strategy for SBI PO 2022. You can check the article on our website.
Is quant a tough nut to crack in SBI PO Exam?
Quantitative aptitude in itself is not tough, but the lack of time in the exam hall makes it tough. But you can ace this section with help of proper Mock tests and guidance from the sources like Oliveboard.
---

Oliveboard is a learning & practice platform for premier entrance exams. We have helped over 1 crore users since 2012 with their Bank, SSC, Railways, Insurance, Teaching and other competitive Exams preparation.