In this article, we have compiled some real and authentic interview transcripts from RBI Grade B candidates. Thanks to each of the candidates for sharing the questions the RBI Grade B Interview panel asked them. In addition to this, we have shared with you the best tips to prepare for the RBI Grade B interview questions.
The Reserve Bank of India is one of the key financial bodies in India and holding the post of an Officer at the institution is highly respectable and an aspiration of many. While lakhs of people try every year, very few are able to clear the tough selection procedure.
RBI Grade B Interview Transcripts
Candidate No. 1
Q. 1. You have great academic results, you appeared in the RBI exam before also, but couldn't make it through. Why? Did you find it difficult?
Q. 2. Which subject do you think you did very well in the Phase II exam?
Q. 3. What are the future challenges for people in management taking into account industrial revolution 4.0 and emerging technology?
Q. 4. What is big data?
Q. 5. How financial inclusion can be improved?
Q. 6. Digital payments- how can we attract new users? The interviewer told me that the current increase in payments is more due to increased use by existing users.
Q. 7. What is K-shaped recovery?
Q. 8. Which sectors of the economy recovered well after the Covid pandemic?
Q. 9. Can you explain the status of digital payments in Sweden? (profile-based question)
Q. 10. Throw light on the economic situation in Bihar? What can be the way forward?
Q. 11. What are account aggregators?
Q. 12. What are some of the challenges faced by Fintechs?
---
Candidate No. 2
Q. 1. Who is the regulator of cryptocurrency in India? Is it legal in India or not?
Q. 2. What is the difference between the balance sheets of banks and that of other companies?
Q. 3. What are REER and NEER?
Q. 4. How do match your skills and qualifications to departments here in RBI? How will you add value here when you join as a Grade B officer?
Q. 5. The bid rate and ask rate are two rates quoted in forex. How are they different?
---
Candidate No. 3
Q. 1. Why do you want to join the RBI?
Q. 2. Why didn't you join an NGO if you want to contribute to society?
Q. 3. What other exams did you try for? Why not public sector banking?
Q. 4. What are the qualities of a leader?
Q. 5. What is the capital of a bank? Does it belong to the assets or liabilities and also tell us the reason?
Q. 6. RBI is proposing to find if the ATMs of any bank are not able to dispense cash? Do you think it's right? How do you view this from the bank's perspective?
Q. 7. How does a bank assess the creditworthiness of a borrower for dispersing loans? Especially when the borrower does not have a savings account in that specific bank?
---
Candidate No. 4
Q. 1. I was asked why I left my company TCS. I was asked about Civil Services Exam (CSE) and why I wanted to join RBI?
Q.2. Why did you not try to get into PSBs or continue working with TCS for contributing to nation-building?
Q. 3. What will you bring to the RBI?
Q. 4. What does policy-making mean?
Q. 5. Tell me about Swami Vivekananda and his famous speech? How and where did he die? (prizes won).
Q. 6. How did you prepare for the RBI Grade B exam?
Q. 7. What have you read on the RBI website?
Q. 8. How many attempts have you given for Civil Services Exam (CSE), the progress, optional, and whether you have applied for Civil Services Exam (CSE) this year?
Q. 9. What is priority sector lending? What is the need for it?
Q. 10. Tell us about the impact of Covid-19 on economic growth and inflation since March 2020.
Q. 11. What about the farm laws impact on the state of Andhra Pradesh? (farmer background)
Q. 12. What other states can learn from the farm practices of Andhra Pradesh?
---
Candidate No. 5
Q. 1. I was asked a few questions about the course that I pursued in my Graduation. Also, a few questions about my university were asked.
Q. 2. What does your father do?
Q. 3. Why you didn't go for Post Graduation?
Q. 4. Why are you so fond of mathematics subject?
Q. 5. Something like does solving problems only through mathematical formulas work or do we need to consider human emotion too?
Q. 6. What are the other exams that you are preparing for?
Q. 7. So you are a debater! What's easier for you: agreement with the topic given or disagreement?
Q. 8. Tell me any topic you faced as a debater that was very difficult.
Q. 9. Tell me about different banks in India.
Q. 10. One issue or risk associated with Banks in India.
Q. 11. What are the mechanisms to resolve of NPAs?
Q. 12. Why is there a need for a National Asset Reconstruction company (NARC) when they already have Asset Reconstruction Companies (ARCs)?
Q. 13. How can we reap the full potential of our youth?
Q. 14. What role of RBI attracts you the most?
RBI Grade B Interview Questions – Tips to Prepare for It
Personal Interviews are held to check three main aspects of a candidate, namely their confidence, knowledge and personality. So, you need to hone all three of these characteristics. Here are some other things that you need to know to ace the personal interview round.
#1 Knowledge about RBI
It reflects poorly on you if you go to an interview without knowing the details about the company. Visit RBI's website and read about the history, corporate structure and other updates related to the Reserve Bank of India. Make sure you take extensive notes.
#2 Knowledge of finance and economics
Being an RBI Grade B Officer requires you to have an in-depth knowledge of the current trends in finance and any economic change that India and the world may have experienced in recent times. Newspapers are the best sources for information of such kind. Follow at least 2-3 newspapers and focus on the business and finance sections.
#3 Your current job and biodata
The interviewers will ask you about your current job (if you have one) and why you want to leave that job for a position at the RBI. Be honest with your answer and do not try to fool them, as they can spot a lie easily. Lastly, ensure that you are well aware of all the aspects presented in your biodata. Questions regarding the same are bound to come up during the interview and you need to answer these questions honestly.
If a candidate manages to clear both the Phase I and Phase II examinations, they need to clear just one more obstacle before they can become an RBI Grade B Officer. The personal interview is the last round and is one of the most difficult aspects of the selection. This is due to the total lack of a syllabus.
Download FREE Ebooks on Government Schemes for all Regulatory Exams: IRDAI, RBI, NABARD, SIDBI, SEBI, IFSCA
FREE Ebooks on General Awareness, ESI, FM & Miscellaneous Topics for all Regulatory Exams: IRDAI, RBI, NABARD, SIDBI, SEBI, IFSCA – Download
The syllabus of all the regulatory exams is somewhat similar, so practicing and learning from other exam-specific ebooks are also beneficial in the preparation. Here, we have compiled all the latest ebooks that will help you ace the exam.
---
Download FREE Ebooks on QRE (Quantitative Aptitude, Reasoning, English) for all Regulatory Exams: IRDAI, RBI, NABARD, SIDBI, SEBI, IFSCA
Download all the ebooks for FREE and enhance your preparation.
Quantitative Aptitude Ebooks
Reasoning Ebooks
English Language Ebooks
---
If you are preparing for Regulatory Exams, then do not forget to check out all the blogs on the regulatory exams. Check Regulatory Exam Blogs.
Get Daily FREE Material for RBI Grade B, NABARD Grade A, SEBI Grade A, IFSCA Grade A, and SIDBI Grade A, IRDAI Assistant Manager – Join Oliveboard's Regulatory Exam Telegram Channel
Check out all the videos for RBI Grade B, NABARD Grade A, SEBI Grade A, IFSCA Grade A, and SIDBI Grade A, IRDAI Assistant Manager- Subscribe to Oliveboard's Regulatory Exam Youtube Channel
---
Also, check out
---
DOWNLOAD THE RBI, NABARD, SEBI Prep App FOR ON-THE-GO EXAM PREPARATION
The app provides comprehensive study material in the form of online courses to ace these examinations. The study material ranges from online LIVE classes, video lectures, study notes, revision sessions, past year papers, topic tests, the objective plus descriptive mock tests, mock interviews, and much more.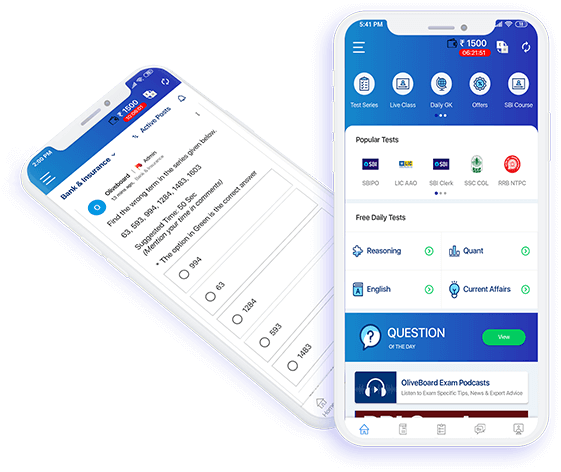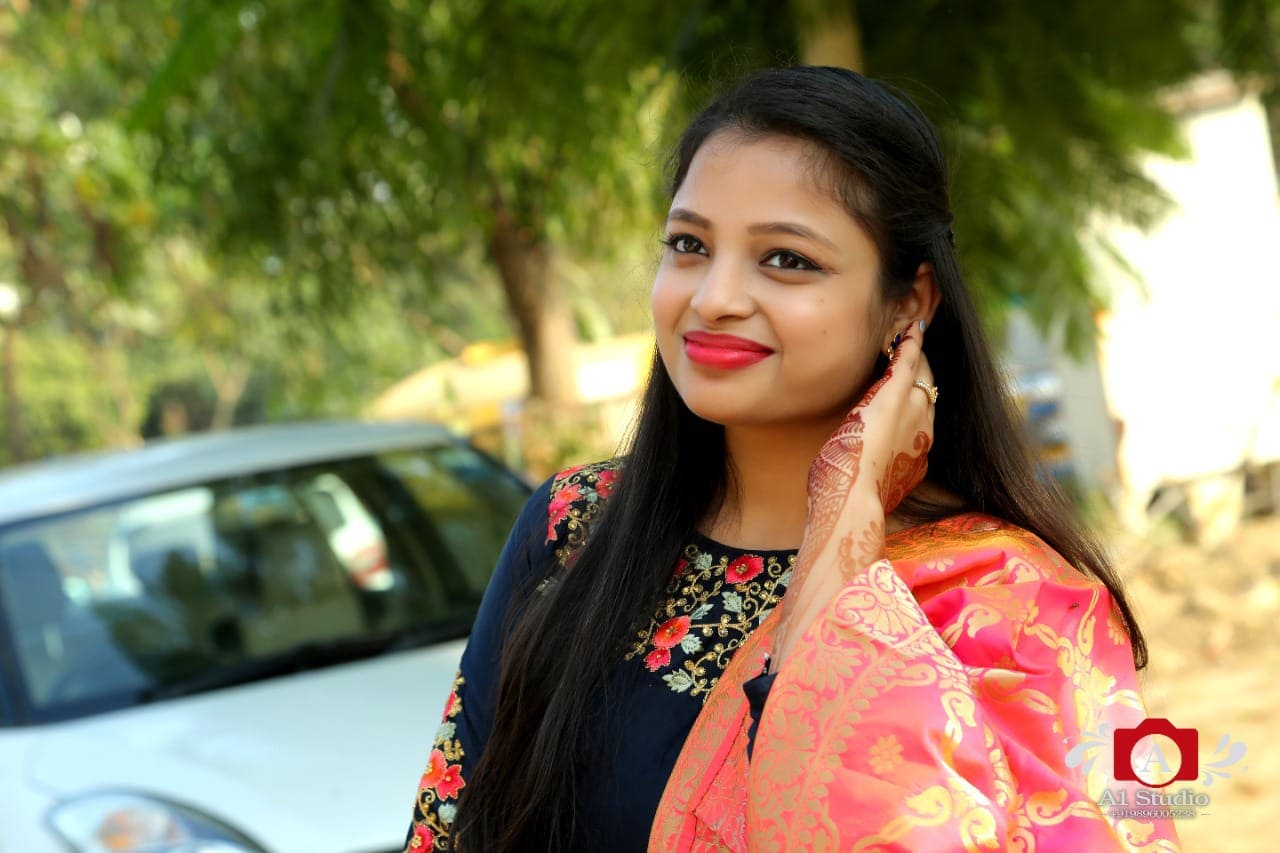 Hello there! I'm a dedicated Government Job aspirant turned passionate writer & content marketer. My blogs are a one-stop destination for accurate and comprehensive information on exams like Regulatory Bodies, Banking, SSC, State PSCs, and more. I'm on a mission to provide you with all the details you need, conveniently in one place. When I'm not writing and marketing, you'll find me happily experimenting in the kitchen, cooking up delightful treats. Join me on this journey of knowledge and flavors!
  Oliveboard Live Courses & Mock Test Series