SBI Clerk : The State Bank of India (SBI) has released the notification for the recruitment of Junior Associates (Customer Support & Sales) for a total of 5000+ vacancies. But sadly there are no vacancies for states like Bihar, Jharkhand, and Andhra Pradesh. In this blog, we will be discussing the possibilities you can apply from other states and the points you need to keep in mind before you apply from a different state. We'll also clear Doubts About LPT & Cut Offs & OBC/EWS Certificate Dates necessary to qualify different stages of SBI Clerk 2022.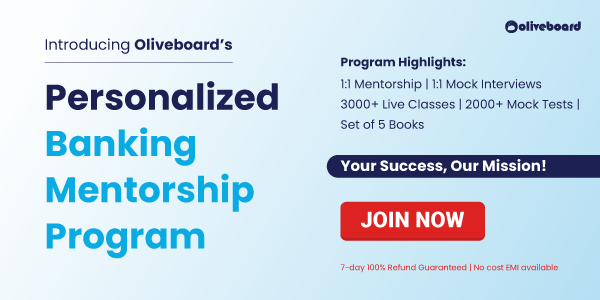 Can you apply form a different state?
You surely can easily apply for SBI Clerk from other states. But the condition is, you need to clear the language proficiency test (LPT) of that particular state. For instance, if you choose to apply from Telangana, Hyderabad then you should be well versed with the speaking and writing Telugu/Urdu Language. As there is no vacancy in Andhra Pradesh and you know Telugu, you can easily apply from Telangana or if you are versed in Urdu you can go for Lucknow or J&K. Find out the different languages mandatory here.
Know the reason behind your preparation
There can be many reasons, but mainly there are three reasons as per our view –
To Get A Job For An Independent Life
To Change Financial Conditions Of Your Family
You're missing cut off every time by a small margin.
So, If your state has zero vacancies then you've to apply from other states. If you're in second or third category then you should definitely think of Another State. If you are in the first category of applicants you should hurry.
Cut Off Myth
Many students think other states have more vacancies than their ones, so cut off would be lower. Sorry friends, but it is not as simple as it seems. So how to decide state and how to deal with certificates and How to clear LPT etc.? Lets consider few scenarios –
If you're facing a problem in Mains final cut off then I would suggest you to apply from your home state as you have caliber as per past results.
If you're unable to clear PRE (two years) then opt for Another state because we all are beggars and beggars never bargain.
Now We have to know about LPT.
Things You Need To Know About LPT for SBI Clerk
LPT is Language Proficiency Test. Before joining, all aspiring candidates are required to attempt the local language test. It is to be notified that the SBI Clerk notification 2022 has been released officially on 6th September 2022. If you are from Bihar and aim to appear for the SBI clerk exam 2022 then you don't need to worry.
You can easily give the exam by filling the form from other states. But the condition is that you need to have a good command on the local language of that particular state. If you're worried about language of another state then trust me, only 7 days are enough to learn a language for LPT. They don't need you to be an expert of language. You've to have just okay in that language.
You've to write a paragraph cited and have to read a paragraph from newspaper. (No time limit). LPT Conducting Person would care about your speed. He/she will repeat two three times. You've to read and write 40 % to 50 % that's enough. So don't worry about LPT.
The OBC Certificate
For OBC Certificate, you've to have a certificate on appointment date. For EWS, you've to have a certificate of FY 23, if you don't have then apply and get it by last date of application. If you're unable to get it this much soon then apply from General Category.
So the bottom line is, You can apply from another state and would be able to appear for the exam in the home state for the Exam. That's the beauty of SBI.
---
SBI Clerk FAQs 2022
Can I write SBI Clerk exam from other state?
Yes, you can write SBI Clerk exam from any state.
Can I apply from other states while filling the SBI Clerk application?
Yes, you can apply from any state of your choice, if you know the local language mentioned in the notification.
Which state is best to apply for SBI clerk exam 2022?
You can apply from any state that has decent number of vacancies.
DOWNLOAD THE OLIVEBOARD APP FOR ON-THE-GO EXAM PREPARATION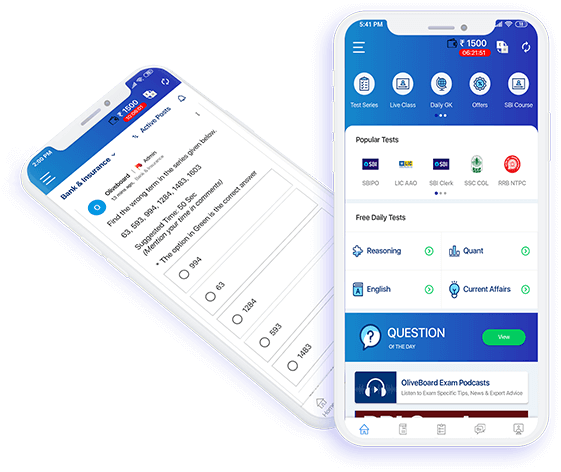 Video Lessons, Textual Lessons & Notes
Topic Tests covering all topics with detailed solutions
Sectional Tests for QA, DI, EL, LR
All India Mock Tests for performance analysis and all India percentile
General Knowledge (GK) Tests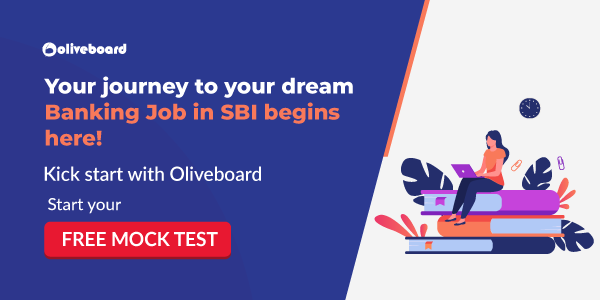 Free videos, free mock tests, and free GK tests to evaluate course content before signing up!
---
Recommended Readings

Oliveboard is a learning & practice platform for premier entrance exams. We have helped over 1 crore users since 2012 with their Bank, SSC, Railways, Insurance, Teaching and other competitive Exams preparation.