Read the success story of Nimisha, whose story is full of ups and downs. Hats off to her dedicated efforts. Every person who is struggling should learn from her. She says " Failures are the stepping stones to success, but I really felt it throughout my entire journey of 3 years."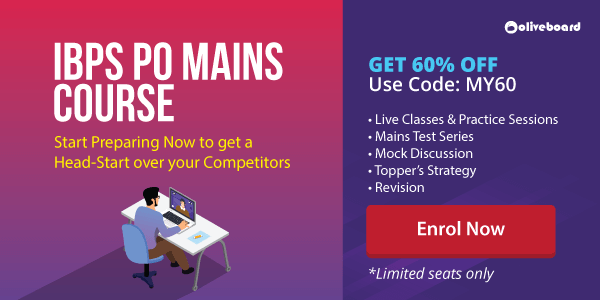 Test Your Preparation Here For Free By Attempting A Free Mock Test.
Inspiring Success Story of Nimisha Nigam
"My Failure cum success story"
Hello everyone, 
This is Nimisha Nigam, I have recently been appointed as a probationary officer in Bank of India, with an overall score of 45.22, scored 82.75 in mains and 79/100 in the interview.
My journey was full of ups and downs.
 I completed my engineering in the branch of electrical and electronics in the year 2016 and decided not to join any private company and started my preparation for GATE. After a few months, I realized that my preparations were not up to the mark that I can get a PSU but never wanted to give up on my dream of getting a government job. Then in 2017 I appeared for SBI PO and failed in the pre itself but by 4 marks, that gave me faith that If I prepare I may crack it, and that is exactly what happened. I appeared for IBPS PO, cleared the pre-exam but because of a lack of practice and knowledge about the pattern of the mains examination I failed in the mains of IBPS PO, RRB, and IBPS clerk.
Then came 2018, and I was prepared well but failed in SBI PO Pre itself. I was disheartened but never lost faith and did not want to give up. I started preparing again and at that time I came to know about the Oliveboard tests. I purchased it and started with a few pre mock tests and I was about, to begin with, mains but due to severe health issues, I had a break from my studies for 2-3 months. I used to feel very depressed at that time, that maybe this is my fate, I should have joined the jobs that were offered to me and now I am left with nothing and negativity did surround me completely. As a result, whichever exam I appeared for during that phase be it IBPS PO, clerk, or RRB I failed in the prelims itself. The only exam which I was able to qualify was NIACL assistant but there also I missed the mains by 4 marks.
I was on the verge of quitting but thanks to my family and friends who believed in me and gave me the confidence to just give one more try, so I somehow revamped with full energy.
In 2019, I cleared the SBI PO pre, cleared the mains also but failed the final merit list by 0.18, failed SBI clerk mains, failed RRB PO and clerk-pre but then finally cleared IBPS PO pre and mains and gave my full energy to the interview. And as a result, I cleared the final general category cutoff and was allotted Bank of India.
Check Your All India Standing. Test Your Preparation Here By Attempting A Free Mock Test.
How Oliveboard Helped Nimisha Nigam In Cracking The Exam?
I purchased a paid course for SBI PO and Oliveboard had played a magnificent role. I would strongly recommend every banking aspirant to give the Oliveboard speed test. They are tougher than the real examination at times and as a result, you don't feel much pressure in your examination.
For GA, I followed affairscloud daily and used to attend the live video quiz of Oliveboard bolt.
Prepare Current Affairs With Oliveboard's Month BOLT:
For the Interview, I followed many YouTube channels but I used to read the newspaper daily and for any banking or finance-related exam I would strongly recommend "Economic Times".
This was my entire journey.
Nimisha Nigam Tips To Aspirants
You must have heard the saying " Failures are the stepping stones to success" but I really felt it throughout my entire journey of 3 years.
At last, I would say never give up on your dreams. Keep moving forward, keep studying, your time will also come.
" Lehro se dar kar nauka paar nii hoti 
Kosish Karne walo ke kabi haar nii hoti"
Register Now & Prepare for the Exam of Your Choice 
That brings us to the end of this article. The Success Story of Nimisha Nigam is a true example of how dedication and proper guidance could help you achieve what you aim for. We hope that this story motivates you and who knows the next success story could be yours.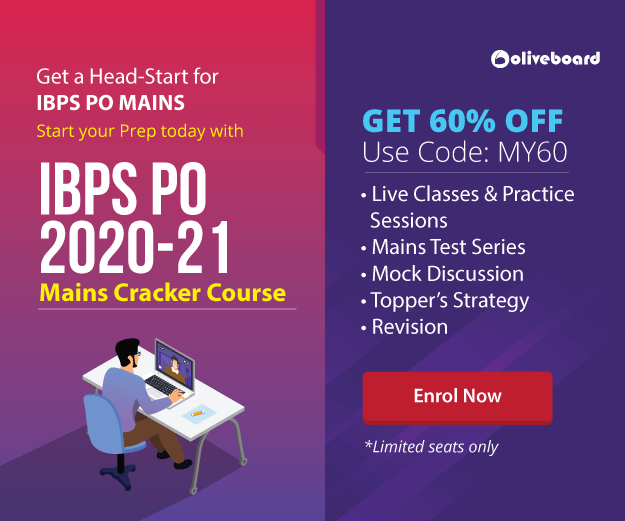 Also, Check: