Successful people don't become that way overnight. What most people see at a glance—happiness, wealth, a great career, purpose—is the result of hard work and hustle over time. The same is true for Munesh Verma, who went on to clear the RBI Grade B exam in his very first attempt. Let us read the Success Story of Munesh Verma and know what he did to clear RBI Grade B 2019 and learn from his efforts that if one is determined, anything is possible. 
RBI Grade B 2019 Success Story of Munesh Verma
Let us go on to read his strategy in her own words. 
I. Brief background: Education, Employment and Attempts at Other Exams
1. Introduction
Hello friends, my name is Munesh Verma and I was fortunate enough to be selected for RBI Grade B (DR) 2019.
The purpose of writing this article is two-fold:-
To help aspirants preparing for RBI and other competitive exams

To express my gratitude to Oliveboard and all others who have been part of my success story
---
2. Brief Background
I completed my graduation in Information Technology from IIIT Allahabad in 2011.
Thereafter, I worked for around a year in Amazon, Hyderabad.
With the intention of honing my leadership skills and faster career progression, I decided to pursue an MBA and got admission to IIM Ahmedabad.
After completing my post-graduation in 2014, I worked in Feedback Infra Consulting and Shopclues for a period of one and a half years.
Meanwhile, I started to develop an interest in Civil Services Exam. Finally, I decided to fully dedicate myself to UPSC preparation and came to Karol Bagh in November 2015.
UPSC preparation was nothing less than a roller coaster ride – qualifying every prelim and even getting one Interview call but falling short of score good in Mains written exam every time. Without any success in three attempts, I started to look for other public sector jobs that would fit with my core competency (IT, MBA, UPSC knowledge). Even though I had the option to get back to the private sector but, having learned about the government and the public sector, the private sector did not motivate me.
Two exams qualified my criteria – RBI Grade B and SEBI Grade A. Even though I did not have much time for preparing for RBI, however, my academic background helped a lot.
I could clear Phase 1 and Phase 2 without much difficulty and got the interview call on the first attempt. After patiently waiting for around 8-9 months, I was elated to see my roll number in the selection list of RBI Grade B 2019!!
---
II. RBI Grade B Preparation Strategy 
1. Advice for Aspirants
I have divided this section into two parts:-
Strategy/ material for RBI preparation

Tips for keeping yourself motivated while preparing for a competitive exam
---
2. Strategy/Material for RBI Preparation
There are enough guidance and strategy available from Toppers of previous and this year, therefore, I would like to keep this part short. Additionally, my preparation for Civil Services Exam and optional subject as Management, helped me reduce the efforts to a large extent.
---
3. Phase-1 Preparation Strategy
i. General Awareness
Last 4 months current affairs (refer to any reputed coaching material)

Government Schemes

(very important) – I used Vision IAS and Parliament IAS

Static GK (Rivers, National Parks, Stadium, Classic dance, Dams, List of Ministers, endangered animals, etc.) – just glanced over them once (again most of it was part of UPSC Prelims)

Static Banking Awareness (Headquarters, Terminology, History, etc.)
---
ii. English
No special preparation (only practised tests)
---
iii. Quant + Reasoning
Practice as much as possible because time management is most important here
---
4. Phase-2 Preparation
i. Paper 1 (Economics & Social Issues)
For the static part, got printed material from the market (refer to any reputed coaching material)

Last 4 months of current affairs (similar to Phase 1 General Awareness)

Government Schemes in detail (similar to Phase 1 General Awareness)

RBI reports and notifications

GDP Growth Forecast
---
ii. Paper 2 (English)
Essay – wrote and got reviewed from friends (already part of UPSC preparation)

Comprehension – practised a few of them

Precis Writing – a good amount of practice is needed here

Having a typing speed of more than 70 wpm gave me an added advantage here. You can improve your typing speed through typeracer.com
---
iii. Paper 3 (Finance & Management)
No special preparation due to education background and management optional, however, regularly gave tests to improve the score
---
5. Interview Preparation
For this part, one needs to be thorough with the details mentioned in the Biodata form. Everything you have mentioned in that form is a potential topic for discussion

Further, you should be clear about why you want to join RBI and how it fits into your overall academic and career path

Also, keep yourself aware up to date on the latest happenings in the banking and economic sector

I would suggest you take 2-3 mock interviews and go for coaching if needed. I took guidance from Sanjeev Kabeer Sir (Career Quest Institute) in this regard.
---
III. Keeping yourself motivated while preparing for a competitive exam
Competitive exams in India can be a tough nut to crack simply because of the number of participants. Years can pass like anything, only to realize later that so many years have passed without much notice and then we tend to compare with our peers in the private sector. Thus, keeping yourself motivated during the preparation journey becomes equally important as strategy and hard work.
1. First and foremost, never compare yourself with others who are in the private sector or otherwise. Your strengths, weaknesses, interests, ambitions are all completely different from theirs. Your journey is totally different from theirs. Always remember "success is a journey, not a destination".
2. Have a group of friends who are serious about preparation while also have a positive outlook towards life. I have found that your true friends and family members are the first ones to support us during our lowest points. Having supportive and positive-minded people around you can make all the difference.
3. Create a list of inspiring and motivating songs that you can listen to from time to time which can help boost your morale. Similarly, create a list of empowering and positive quotes, and read them often to be in a positive state of mind.
4. Start to practice 10-15min of meditation every morning. From my personal experience and after reading books, I'm sure that daily meditation can be a game-changer for aspirants.
5. Finally, believe in yourself more than anything or anyone. Always remember that everything is working out for your best even if it doesn't seem so. All the failures which we have to face have some lesson for us to learn and become a better version of ourselves. If you start to think from this point of view, you will realize that all negative experiences will create some opportunities for you. Remember, you too will have your share of success when the time is right.
---
Expression of Gratitude
Towards the end, I would like to express my gratitude to Oliveboard as their test series helped me to find my weaknesses and improve upon them.
Apart from Oliveboard, I dedicate my success to my family, friends, and other coaching institutes as well, because it would not have been possible without their support.
---
Final Few Words
I know too much of "Gyan" for one article but I just wanted to share my experience with aspirants hoping it would help them in their journey too. Looking back at my experience, I would just say that "no examination or organization can be larger than life". Give your best in every endeavour of life without worrying about the outcome and I can assure you that a life full of success beckons you.
In case anyone wants to get in touch, feel free to mail me at [email protected]
All the best to everyone! Have a great life ahead!!!
Download RBI Grade B Free Study Material PDF Here
---
RBI Grade B Online Course 2021-22 by Oliveboard
If you are someone who is aiming for the RBI Grade B Exam and are confused about how to start or go about the preparation, Oliveboard has come up with RBI Grade B Online Cracker Course to help you ace the RBI Grade B exam for serious aspirants. Read below what is included in the Course.
Oliveboard offers the best RBI Grade B Online Coaching for you all which will help you crack the exam with ease in your first attempt. Oliveboard's RBI Grade B Online Course 2021-22 will be your one-stop destination for all your preparation needs.
Do join for your RBI Grade B 2021-22 exhaustive preparation.
Go through free RBI Grade B study materials PDF and take up RBI Grade B Free mock tests online.
1. Course Details
RBI Grade B Cracker is designed to cover the complete syllabus for the 3 most important subjects: GA for Phase 1 and Objective + Descriptive portions of ESI + F&M for Phase 2 exam. 
Not just that, it also includes Mock Tests & Live Strategy Sessions for English, Quant & Reasoning for Phase 1. The course aims to complete your preparation in time for the release of the official notification.
1.1. Features
RBI Grade B 2021-22 Crash Course Offerings
Video Lessons & Study Notes
Mock Tests

1. 90+ Video Classes for ESI & FM




2. LIVE + Revision Sessions for ESI & FM




3. 10+ Descriptive English Classes




4. Detailed Study Notes ESI & FM




5. Current Affairs Capsules & Past Year Papers

1. 6 Descriptive Mock Tests (ESI & FM)




2. 30 Objective Mock Tests (15 – ESI & 15 – FM)




3. 10 Full-Length Mock Tests for Phase 1




4. Topic Tests for each chapter of ESI & FM (1 Markers & 2 Markers)
 *We will get your ESI & FM descriptive answers evaluated!
Enroll Here for the RBI Grade B Cracker Course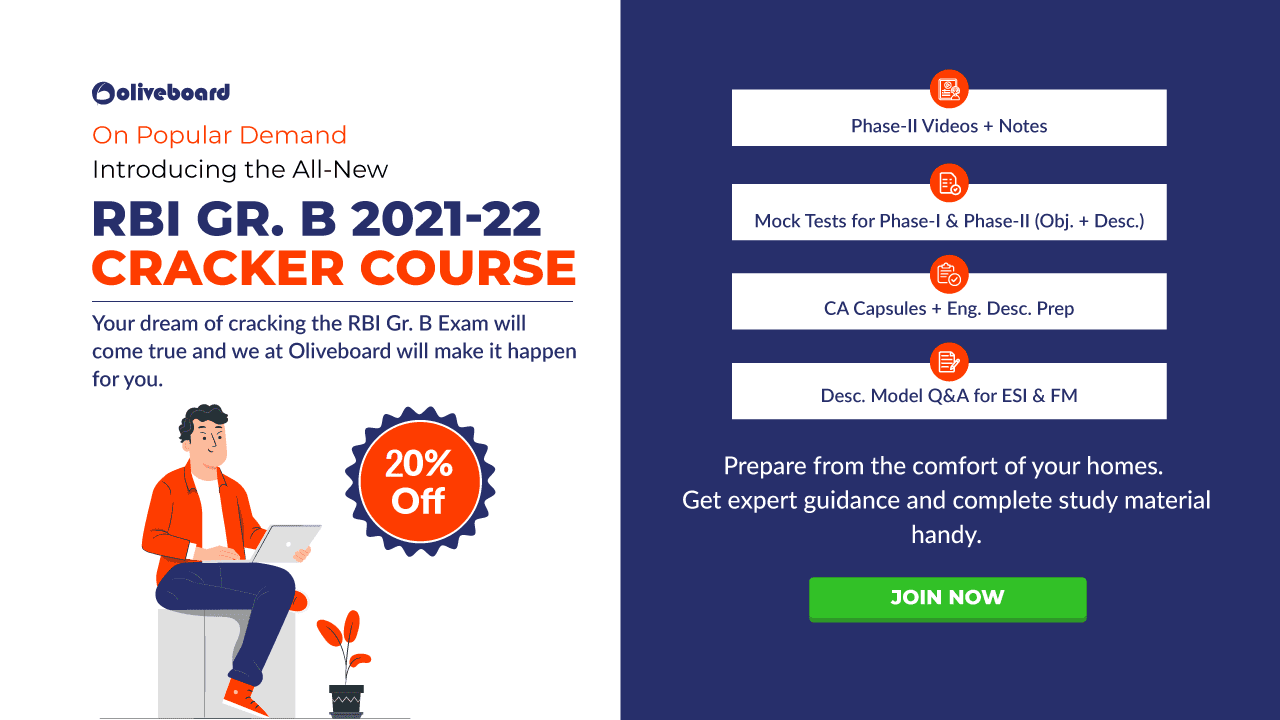 ---
1.2. How to enrol for the RBI Grade B Online Course 2021-22?
Sign up or log in using the link given below. You will be redirected to the payments page. Read the course offerings and subscribe to RBI Grade B 2021-22 Cracker Course. 
Now that you are aware of the RBI Grade B Online Classes, why wait?
Get Started with RBI Grade B 2021-22 Online Course comprising Video Lessons, Detailed Study Notes & All-India Mock Tests for Phase-1 & Phase-2.
Use Coupon Code LAUNCH & Get 20% off on RBI Grade B Course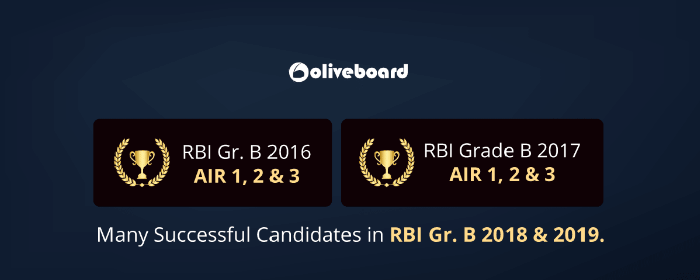 Connect with us on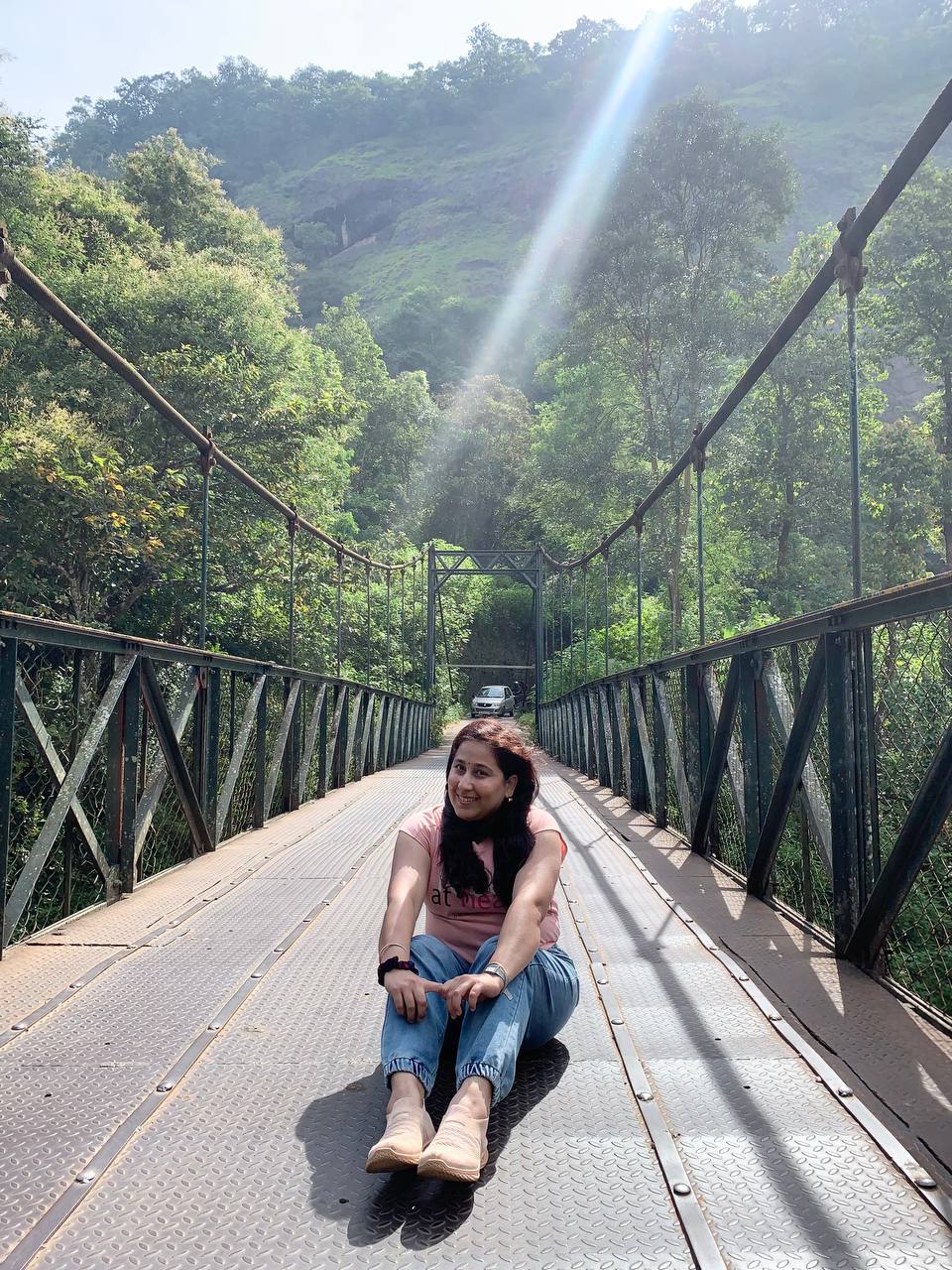 I enjoy creating SEO-friendly, information-rich marketing content. Cooking is therapeutic! I like to cook and eat it too!