Read the success story of Som, a B.com Graduate, who kept patience for two years to get into SBI Clerk. He mentioned that he was very weak at Maths but with constant efforts and practice, he made it through. So if any of you feel that you're weak in any particular subject, then don't give up. Try hard like Som.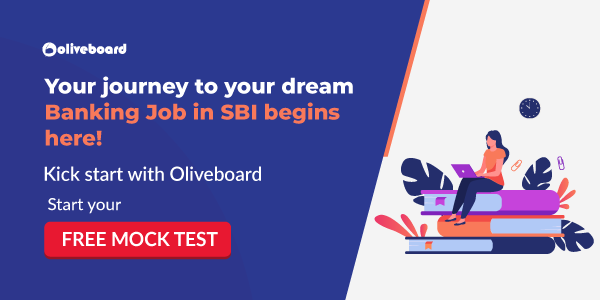 Attempt A Free SBI Clerk Mock Test Here
Inspiring Success Story of Som Shankar Mohanty
I completed my graduation in B. Com in the year 2018 from Pt. RaviShankar Shukla University, Raipur (Chhattisgarh). 
And straight away started preparing for bank exams. 
Exams I have appeared and cleared: Waitlist IDBI executive 2018, missed SBI PO 2019 final merit list by 1.69 marks, cleared IBPS Clerk 2019, cleared SBI JA 2020. 
Joining: I will be joining SBI after they intimate about the further joining process. 
My journey: My journey started in late 2018 after I completed my graduation. Initially, the 1st competitive exam that I appeared in was actually an MBA entrance exam MAT where I got some 80 percentile without any preparation. That actually motivated me to go for banking. My father is a scale 4 officer in SBI, so that influence also played its part. So I had it clear in my mind that I'll focus on Bank exams only. 
Attempt A Free SBI Clerk Mock Test Here
Initially, the phase was very tough. Being a commerce student, my weakest part was MATHS!! And the reason behind me not picking PCM on 11th was also MATHS! Never thought I will be studying it once again. So, the beginning was a big big challenge for me. I hardly scored anything. Would attempt 4-5 questions in maths out of 35 and that was it. So the journey from being so poor in maths to getting to a level where I could clear exams was very tough. 
In 2018, I appeared for IBPS Clerk and IBPS PO pre and was out on the first go. Then I appeared for the IDBI executive where there was only one exam. I cleared that but was on the waitlist. The first pre that I cleared was SBI PO. Clearing that in the first attempt, gave me confidence that I could actually clear exams now. After that, I appeared in SBI JA, IBPS Clerk, LIC AAO, LIC ADO and cleared every pre-examination. But except for SBI PO, I couldn't clear any other mains. Then, what happened in SBI PO was a heartbreak for me. I scored very well in mains 15 marks above cut off. And also scored well in the GD-PI round, but missed by a whisker. I was totally disheartened. Being in an unreserved category, you have to put in every bit of your soul in your effort. Then due to some reasons, I couldn't appear for IBPS PO. So IBPS clerk was all I had to look forward to. Finally, when the result came and I cleared it by God's grace, I had tears in my eyes literally. The result was declared during the start of the corona phase when people were losing their jobs. So it was a huge thing for me. 
I was allotted the Central Bank of India. But then the waiting phase began. No exams, no joining. Nothing. The SBI exam was also unfinished. Even after clearing IBPS Clerk, I was at home. Then finally when the SBI JA pre result came in late October with hardly 10 days to go for mains I was very nervous. The exam was tricky. And then finally on 24th December 2020. Probably the best day of 2020 for me as I was shortlisted for SBI JA. I was short of words, and it was the best ever Christmas gift for me.
Attempt A Free SBI Clerk Mock Test Here
Som Shankar Mohant

y

Subject-wise Strategy:
Quant: As I mentioned earlier my biggest challenge was Maths. So I had to start from the basics. I practiced questions from Rakesh Yadav SSC edition book, which helped me a lot. Focused on improving calculation speed. For that, I practiced speed math techniques, literally mugged up squares, cubes, reciprocals, etc. 
For the arithmetic section, I used to watch various lectures on YouTube. There are very good channels where you can get quality content. 
I am still not that good in Maths. But from being very poor, I brought it up to above average. 
Reasoning: For reasoning, I just used to take mock tests, practiced questions. Practiced puzzles with a timer set. You can get enough material on YouTube for reasoning to practice. Oliveboard mock test questions are also very good. You can take sectional tests also.
English: English was always my strongest part. Having studied from an English medium school helped a lot in building my basics. I am a big cricket fan so from childhood, I used to watch English commentary, which surely helped with vocabulary. You can read novels, newspapers, editorials. Making reading a habit helps a lot to improve reading speed. I would also suggest you watch English movies with subtitles.
General Awareness: I studied from various sources. For general awareness, no matter how much you study, it is less. So keep your sources vast. I also used to watch videos on a daily basis and at the end studied from PDFs. 
---
How Oliveboard Helped

Som Shankar Mohanty
Out of all the mock tests that I have taken, Oliveboard was probably the best according to the level of questions. It prepared me for the toughest, so eventually, the exam level felt easier for me. The scores I used to get in Oliveboard tests, I used to get 20 marks above them in actual exams. So for me, before any exam, I stick to Oliveboard mock tests for preparation.
Som Shankar Mohanty Tips To Aspirants
The 1st tip is self-belief. You never need to be perfect to crack an exam. I can assure you that. You have to figure out your weaknesses and improve them, and also to compensate to try to score maximum in subjects you are best in. 

Make a routine. Routine helps a lot. 

Practise as many mock tests as you can. It helps you deal with time pressure. 

Lastly, work hard and trust the Lord. I personally believe you need to have both as I experienced in my journey.
Register to Take a Free All India Test
---
DOWNLOAD THE OLIVEBOARD APP FOR ON-THE-GO EXAM PREPARATION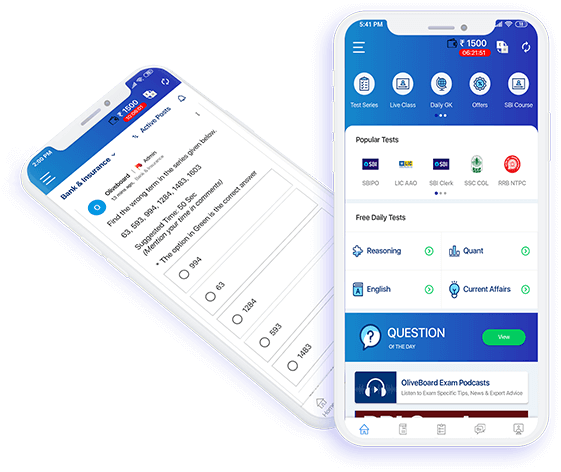 Video Lessons, Textual Lessons & Notes

Topic Tests covering all topics with detailed solutions

Sectional Tests for QA, DI, EL, LR

All India Mock Tests for performance analysis and all India percentile

General Knowledge (GK) Tests
Free videos, free mock tests and free GK tests to evaluate course content before signing up!

---
Get Free Ebooks
You can download 200+ ebooks important for SSC, Banking, Railway, Insurance, and other government exams here.