Read the success story of Yoshika, who has very recently cleared the SBI Clerk exam. She has shared very important insights which the aspirants could follow while preparing. Yoshika says, Let the failure of an exam not let you down. Success is not about giving up, it is about raising up after every fall. Raise up and start your preparation.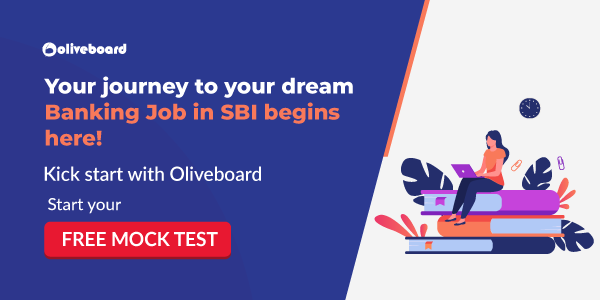 Attempt A Free SBI Clerk Mock Test Here
Inspiring Success Story of Yoshika P Raju
About me:
I have completed my graduation in 2018. I was placed at Infosys Bangalore later through campus placement. I worked there till 
2019 March. I later joined an NGO and worked as a translator till September 2019. After that, I started preparing for bank exams. Private companies offer attractive jobs and salaries too but I felt in the long run, it would not be a good plan to rely on it.  So I started my preparation for bank exams in October 2019. My academics were good hence, I was confident enough to pass the bank exams.
Exams I have appeared:
I applied for IBPS PO 2019 with a preparation of 20 days. I failed in prelims just by 4 marks. So, that increased my confidence. I started preparing harder. I also appeared for the FCI Manager exam. I could not make it too. Later in February, I applied for SBI JA and RBI assistant. I was confident to clear both. But I couldn't clear the RBI Assistant Exam with a margin of 0.25 marks. I anyways cleared SBI JA Prelims with 15 marks above the cutoff. Now I have given IBPS PO 2020, IBPS Clerk, and IISc Administrative Assistant. And confident to clear them all. I cleared SBI JA mains with around 20 marks above the cutoff for Karnataka general category.
Joining:
I am yet to receive an intimation from the bank about my place of joining. I may join the bank by February.
My journey:
The journey has not been that easy. Initially, I started my preparation by studying 8 hours a day. I did this for a month. Later I reduced it to 5 hours a day till the lockdown started and then 3-4 hours a day in the lockdown period. This Corona Phase was a big hurdle for all the aspirants as there was no guarantee as to when the further exams were to be conducted. And all were anxious about the upcoming notifications too. This period was a real patience tester. I feel whoever endured the anxiety and overcame it through their preparation must have passed the exams which they are appearing on now. 
I always kept an eye on the developments happening around. Few Youtube channels were telling that the process would resume by August. So hopes were on. I kept preparing. Even though in between I had thought of applying for any private jobs but I was sure not to quit the preparations. So the preparations went on. My family and friends too were cooperative. Few people who were already working in SBI, in some RRB's and few at RBI too were giving their suggestions to clear mains exams. I am grateful for all their efforts which have made me successful. 
Attempt A Free SBI Clerk Mock Test Here
Yoshika P Raju Subject-Wise Strategy
QUANT:
I referred to Quantum CAT by Sravesh Kumar Varma initially. For someone who is not good at maths, it might be difficult to understand it initially but if you can afford time and patience it's a good book. Also, try to practice sectional mock tests on Oliveboard and try attending free LPS. Learn tables till 25. Squares till 50 and cubes up to 30. And the fractions and their decimal values.
REASONING:
Try practicing at least 5 puzzles in a day for both prelims and mains level. You can use the Oliveboard Puzzle Mania book for the same. I bought it.
English:
As I had studied at an English Medium School and as I used to read enough books since a very young age I didn't do anything extra for English except mock tests.
Attempt A Free SBI Clerk Mock Test Here
GENERAL AWARENESS:
I used Oliveboard BOLT and the pdfs from other platforms to study them. I never studied them on a daily basis. I would only read monthly compilations. I would suggest you read them daily. It can help in retention.
---
Yoshika P Raju Tips To Aspirants
I feel all aspirants should be clear about which exams they want to clear, why they want that and how they are going to make a strategy which will help them to do so.  

Aspirants have to check the strategies of the successful candidates but copying them blindly is foolishness. What suited them need not suit you. Only you can know you. So give a mock test before starting preparation. Find out where you lack expertise and then decide how you are going to tackle it. 

Start learning. If you are not able to understand a topic, try using Youtube videos. Oliveboard too has a set of concept videos for all the sections. Various other platforms too do provide them, watch it. After giving it a reasonable time, if you are still not able to understand it, Drop it. Move forward. Do nothing at the cost of your time and confidence. Nobody is asking you to score 100/100. A score something above the cut-off is sufficient. 

Master the topics which you find easy. Try learning new topics too. This is sufficient to help you pass an exam. 

You don't have to uninstall your social media accounts or cut down your talks with friends and family provided that you know where to set the barrier. Watch movies, sports, go for a walk, chill out. But by end of the day, practice at least a few questions and revise them. You can be happily successful.
Register to Take a Free All India Test
How Oliveboard Helped Yoshika P Raju
I had purchased Oliveboard mock tests for SBI and IBPS exams. It was great as I could easily evaluate my performance with fellow competitors. The percentile part of it and the analysis part of it has helped me a lot. Oliveboard free LPS is also a good thing. I am also a regular follower of quant and reasoning videos of Vivek Sir, Chandan Sir, Mukesh sir, and Nikita Mam. All of them are good at it.  So use the platform extensively. 
---
DOWNLOAD THE OLIVEBOARD APP FOR ON-THE-GO EXAM PREPARATION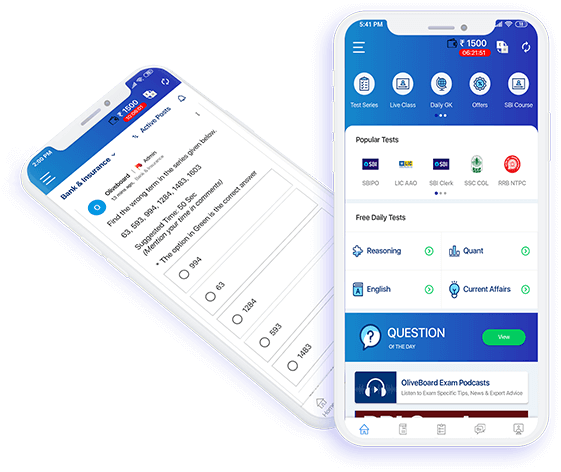 Video Lessons, Textual Lessons & Notes
Topic Tests covering all topics with detailed solutions
Sectional Tests for QA, DI, EL, LR
All India Mock Tests for performance analysis and all India percentile
General Knowledge (GK) Tests
Free videos, free mock tests and free GK tests to evaluate course content before signing up!

---
Get Free Ebooks
You can download 200+ ebooks important for SSC, Banking, Railway, Insurance, and other government exams here.