The TNPSC Group 4 cutoff will be announced for several Group 4 posts under the Tamil Nadu Public Service Commission (TNPSC), such as Village Administrative Officer, Typist, Draftsman, Junior Assistant, and so on. The TNPSC Group test consists of an offline written exam, certificate verification, and counselling. Here are the details for your reference on TNPSC Group 4 Cut off marks.
TNPSC Group 4 Cutoff
The TNPSC Group 4 test is held once a year. It is only a Test base exam without any personal interview. The TNPSC Group 4 cut off is the minimum score required for candidates to progress to the next stage of the selection process. Every year, the TNPSC result fluctuates due to various variables such as the difficulty level of the paper, the number of vacancies published, and the number of individuals that applied for the positions.
After 20-30 days, the TNPSC Group 4 cut off for 2021 is likely to be released. Candidates should review the prior year's cutoffs to understand the predicted cut off points for 2020 and organise their preparation appropriately. Cutoffs for Tamil Nadu PSC Group 4 2021 will be determined based on applicant performance, reservations, and vacancy availability.
Candidates who intend to take the TNPSC Group 4 Test 2021 should be well aware of the exam cut off marks. For this reason, we have gathered all important information on the TNPSC Group 4 Cut Off and have included it in the following post. Refer to the article to check TNPSC Group 4 cut off marks, the previous year's cut off list, and more.
How To Check the TNPSC Group 4 Cut Off List?
TNPSC Group 4 cut off marks are published on the official website of the Tamil Nadu Public Service Commission (TNPSC). With the findings, the TNPSC Group 4 Cut Off is issued. With their scorecards, candidates will find the cutoff. The processes to obtain the official cut off are outlined below.
Check the TNPSC Group 4 Cut Off for 2021. Note: Once the official cutoff date is announced, we will update this link.
Step 1: Log in with your credentials by clicking the direct link below;
TNPSC – Tamil Nadu Public Service Commission
Step 2: Take a look at your scorecard. The official cut off will be listed underneath the marks you received.
Step 3: Once the results are available, candidates can check the website.
DOWNLOAD THE OLIVEBOARD APP FOR ON-THE-GO EXAM PREPARATION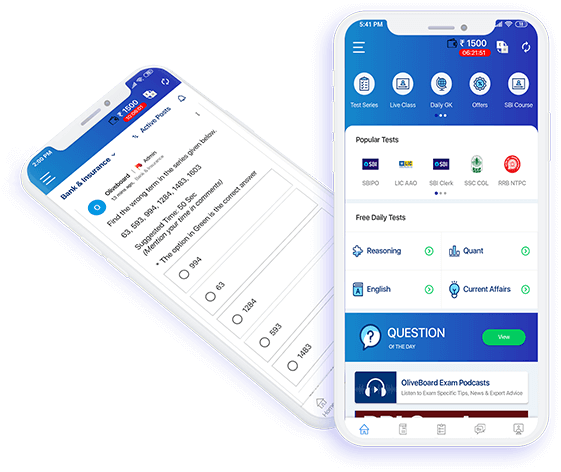 Video Lessons, Textual Lessons & Notes
Topic Tests covering all topics with detailed solutions
Sectional Tests for QA, DI, EL, LR
All India Mock Tests for performance analysis and all India percentile
General Knowledge (GK) Tests
Free videos, free mock tests, and free GK tests to evaluate course content before signing up!
TNPSC Group 4 Cut Off – Minimum Qualifying Marks
For all concerned applicants, the minimum qualifying mark for TNPSC Group 4 is 90. To advance to the next level of the TNPSC Group 4 selection process, each candidate must achieve at least 90 points on the TNPSC Group 4 test. Only a few individuals are chosen for the TNPSC Group 4 final recruitment out of a large number of applicants since it might be challenging to obtain into such a prestigious institution.
How to Calculate Cut off Marks for TNPSC Group 4?
From the important factors stated below, we determine the predicted TNPSC Group 4 Cut Off.
"How can we compute Cut Off Marks before the Exam?" Our response to individuals who are unsure is that it is not a precise cutoff mark but rather an estimate based on last year's cutoff markings.
TNPSC Group 4 Exam Paper's Toughness Level
How many Positions are available
Previous Year cutoff Marks of Samacheer
This year, you need to take into account one more factor: "New Samacheer Books." The Group-IV Cutoff will decrease if more questions come from the New Samacheer books; otherwise, the cutoff will be higher than prior years.
How to Pass TNPSC Group 4 Exam at First Attempt?
The majority of individuals in Tamil Nadu aspire to work for the government. TNPSC is usually the first choice among job applicants when it comes to any government position. The TNPSC selects candidates through Group 4, Group 2, Group 1, and other tests every year. The Group 4 exam is the most popular among these tests, with over 10 lakh individuals applying every time it is released across Tamil Nadu.
Anyone with a strong desire to pass Group IV on their first attempt can achieve so if they have a solid Self Preparation Mechanism in place. Yes, there is no mandatory need to seek tutoring to pass Group 4. You hold the secret to success in your hands.
We hope you like the post and learned more about TNPSC Group 4 Cutoff. Please do not hesitate to contact us at Oliveboard if you have any more questions. We would be delighted to assist you.
FREQUENTLY ASKED QUESTIONS
Which preparation books are best to clear the TNPSC Group 4 Cutoff?
Preparation from books by Samacheer Kalvi Books are good to clear TNPSC Group 4 Cutoff.
What are the languages used in the TNPSC Group 4 exam for the question papers?
Candidates can take the TNPSC Group 4 test in either English or Tamil, and they must utilize the same language throughout.
What after I clear the TNPSC Group 4 Cutoff?
After you clear the TNPSC Group 4 Cutoff, you will be considered a pass and be accredited and entitled to many monetary and non-monetary benefits.
Does the TNPSC Group 4 Cutoff depends upon the number of candidates appearing?
No, the TNPSC Group 4 Cutoff does not depend upon the number of candidates appearing.

Oliveboard is a learning & practice platform for premier entrance exams. We have helped over 1 crore users since 2012 with their Bank, SSC, Railways, Insurance, Teaching and other competitive Exams preparation.