UPSC CDS 1 Exam Shift Timings
UPSC CDS 1 Exam Shift Timings: The Union Public Service Commission (UPSC) will conduct the CDS 1 Exam on 16th April 2023. The CDS (Combined Defence Services) exam serves to recruit candidates for the defense services. The qualified candidates will receive training at the training centers corresponding to the chosen service. This blog will provide details about the CDS 1 Shift Timings and some useful tips to keep in mind for exam day.
UPSC CDS 1 Exam Shift Timings – Shifts
The CDS 1 Exam will be conducted in three phases on 16th April 2023. The following table gives the time for each shift.
| Paper | Exam Timings |
| --- | --- |
| English | 9.00 am to 11.00 am |
| GK | 12.00 pm to 2.00 pm |
| Elementary Mathematics | 3.00 pm to 5.00 pm |
Candidates should make sure to reach the venue at most 30 minutes before the start of the exam. The entry to the exam hall will be closed 10 minutes before the commencement of the exam.
UPSC CDS Shift Timings – Exam Pattern
Let's take a last look at the exam pattern for the exam. Depending on the course you apply for, the subject being tested changes. The following table shows the subjects for each of the courses, their maximum marks, and the duration of each. While the IMA, INA and IAA have 3 papers, candidates going for OTA have only 2.
Academy/Course
Subjects
Maximum marks
Duration
Indian Military Academy
Indian Naval Academy
Indian Airforce Academy
English
General Knowledge
Elementary Mathematics
100
100
100
2 hours
2 hours
2 hours
Officers Training Academy
English
General Knowledge
100
100
2 hours
2 hours
Note:
Only black ball pens are allowed in the examination.
Candidates need to carry two ID proofs for the written examination.
There will be a negative marking of ⅓ for every wrong answer.
UPSC CDS Shift Timings – Exam Syllabus
Here's a brief of the exam syllabus. Make sure to revise practice-sufficient mock tests.
| Subject | Syllabus covered |
| --- | --- |
| English | The question paper of English is designed to test the candidate's understanding of English. |
| General Knowledge | The paper tests a candidate's knowledge regarding Current Affairs. The paper includes questions on the History of India and Geography. |
| Elementary Mathematics | This paper comprises questions from Arithmetic, Algebra, Trigonometry, Geometry, Mensuration, and Statistics. |
CDS Shift Timings 2023 – Last Minute Tips
Here are a few last-minute tips for the UPSC CDS Exam
Review your notes: Take a few minutes to go over your notes one last time. This will help you refresh your memory and recall important information.
Get a good night's sleep: It's important to get a good night's sleep before an exam. This will help you feel more alert and focused during the test.
Eat a healthy meal: Eating a healthy meal before your exam can help you stay focused and energized. Avoid heavy or greasy foods that might make you feel sluggish.
Double-check Documents: Make sure you have packed the required stationery and documents. This should include your admit card, identity proof, and any category/disability certificate.
Arrive early: Arrive at the exam location early so that you have plenty of time to get settled and mentally prepare for the test.
Stay positive: Stay positive and confident in your abilities. Believe that you have prepared well and trust yourself to do your best.
Read instructions carefully: Make sure you read all instructions carefully before starting the exam. This will help you avoid mistakes and ensure that you understand what is expected of you.
Manage your time: Keep an eye on the clock and make sure you allocate your time wisely. Don't spend too much time on any one question and make sure you leave enough time to review your answers.
Stay calm: If you start to feel anxious or stressed, take a few deep breaths and try to calm yourself down. Remember that getting worked up will only make it harder to focus.
Conclusion
That's all for the CDS shift timings. Make sure to double-check the venue and time given in your admit card and follow any and every instruction detailed in the admit card. The exam will be held on 16th April 2023. Candidates should make sure to revise and rest well before the exam.
FAQs
Q1. When will the UPSC CDS exam 2023 be held?
A1. The UPSC CDS Exam 2023 will be held on Sunday, 16th April 2023.
Q2. How many shifts will the UPSC CDS exam be conducted in?
A2. The UPSC CDS exam will be conducted in 3 2-hour shifts, one for each of English, GK, and Maths. For OTA, there will be only 2 shifts- English and GK.
Recommended Reading
---
---
DOWNLOAD THE OLIVEBOARD APP FOR ON-THE-GO EXAM PREPARATION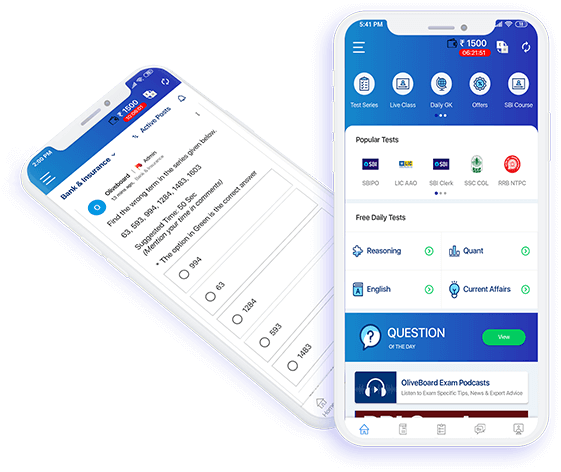 Video Lessons, Textual Lessons & Notes
Topic Tests covering all topics with detailed solutions
Sectional Tests for QA, DI, EL, LR
All India Mock Tests for performance analysis and all India percentile
General Knowledge (GK) Tests
Free videos, free mock tests, and free GK tests to evaluate course content before signing up!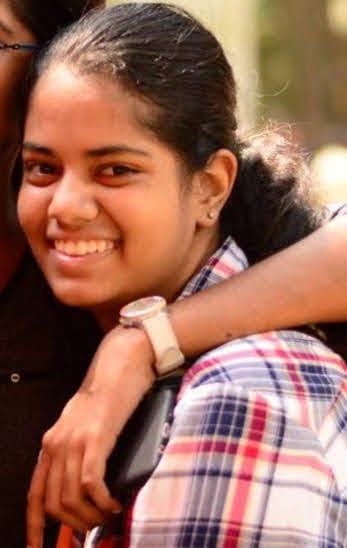 I write content to help people prepare for banking exams because I have experience as an aspirant myself. My goal is to provide accurate and easy-to-understand information for candidates. I cover various topics such as exam patterns, syllabus, study techniques, and time management to support those preparing for the exams. As a former aspirant turned content writer, I want to make the information accessible and helpful for others so that they can do well in their banking and government exams and achieve their goals.
  Oliveboard Live Courses & Mock Test Series