Uttarakhand GK has the highest weightage as per the exam pattern, which is a total 0f 40 marks out of 100 and this can be easily scored if you have a thorough knowledge of Uttarakhand GK. So to help you with the GK section we here at Oliveboard have come up with an ebook on Uttarakhand Geography – Climate, Soil & Environment. Download the free ebook from the direct download link given below:
Uttarakhand Geography | Free Ebook
Uttarakhand has a highly varied topography, with snow-covered peaks, glaciers, deep canyons, roaring streams, beautiful lakes, and a few patches of dusty plains in the south. Some of the highest mountains in the world are found in Uttarakhand. Most notably, these include Nanda Devi (25,646 feet [7,817 metres]), which is the second-highest peak in India, Kamet (25,446 feet [7,756 metres]), and Badrinath (23,420 feet [7,138 metres]). But this not all you need to know about the Geography of Uttarakhand. Use the link given below to download the Uttarakhand Geography PDF and know all important aspects of this topic.
Attempt a free UKSSC Mock Now!
Sneak Peek Into the Ebook
Uttarakhand Zones – Uttarakhand can be divided into several physiographic zones, all running parallel to each other from northwest to southeast. The northern zone, popularly known as the Himadri, contains segments of the Zaskar and the Great Himalaya ranges, with elevations ranging roughly from 10,000 to 25,000 feet (3,000 to 7,600 metres).
Drainage
The state is drained by various rivers of the Ganges (Ganga) system. The westernmost watershed is formed by the Yamuna River and its major tributary, the Tons.
Soils
Uttarakhand has various types of soil, all of which are susceptible to soil erosion. In the north, the soil ranges from gravel (debris from glaciers) to stiff clay. Brown forest soil—often shallow, gravelly, and rich in organic content—is found farther to the south. Read more in the ebook.
Climate
The climate of Uttarakhand is temperate, marked by seasonal variations in temperature but also affected by tropical monsoons. January is the coldest month, with daily high temperatures averaging below freezing in the north and near 70 °F (21 °C) in the southeast.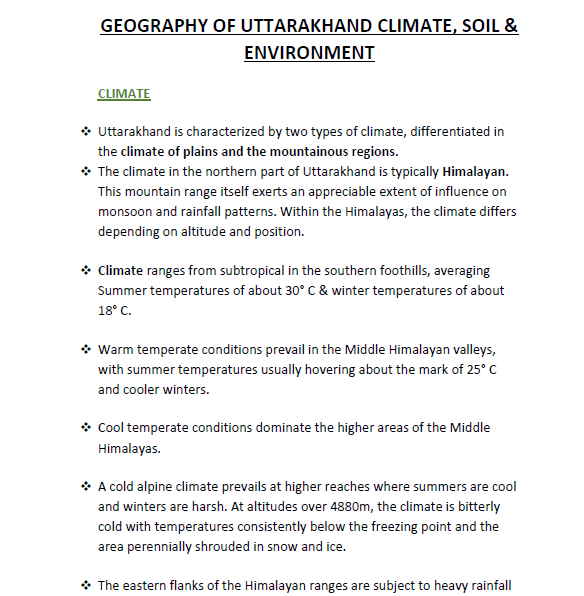 Plant and animal life
Four major forest types are found in the Uttarakhand, including alpine meadows in the extreme north, temperate forests in the Great Himalayas, tropical deciduous forests in the Lesser Himalayas, and thorn forests in the Siwalik Range and in parts of the Tarai.
How to Download UKSSSC Geography PDF
Step 1: Click on the above-given download link. You will be taken to Oliveboard's FREE Ebooks Page.
Step 2: Register/Login on to the Free E-Books Page of Oliveboard (It is 100% free, You just enter your valid email id and a password to be able to download the Ebooks
Step 3: After Logging in you will be able to download all listed Ebooks for Free.
DOWNLOAD THE OLIVEBOARD APP FOR ON-THE-GO EXAM PREPARATION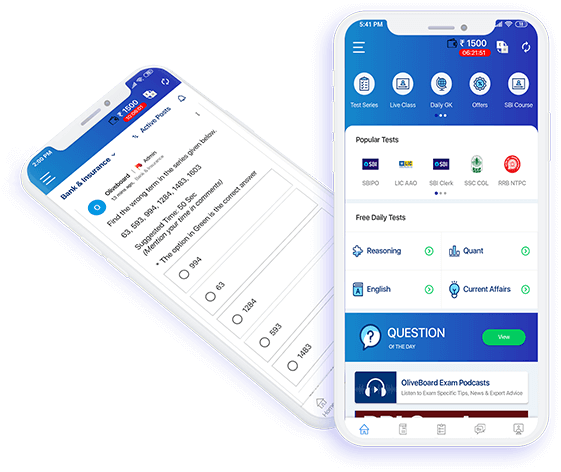 Video Lessons, Textual Lessons & Notes
Topic Tests covering all topics with detailed solutions
Sectional Tests for QA, DI, EL, LR
All India Mock Tests for performance analysis and all India percentile
General Knowledge (GK) Tests
Free videos, free mock tests and free GK tests to evaluate course content before signing up!

What Do We Have in the Cart For You?
Oliveboard presents to you two ways to crack UKSSSC Graduate Level Exam. If you are well-prepared with concepts the UTTARAKHAND SSSC MOCK SERIES is best for you. In case you want to go through standard study notes for UKSSSC, the UTTARAKHAND SSSC LEARN will be most helpful. Here are the details –
UTTARAKHAND SSSC MOCK SERIES
UTTARAKHAND SSSC LEARN
1. Validity: End of Exam
2. 10 Tests for Uttarakhand SSSC / Group C Posts.
3. All @₹399
1. Validity: End of Exam
2. 10 Tests for Uttarakhand SSSC / Group C Posts.
3. Complete GK Notes for Uttarakhand SSSC / Group C Posts
4. All @₹699
More Ebooks
You can download 200+ ebooks important for SSC, Banking, Railway, Insurance, and other government exams here.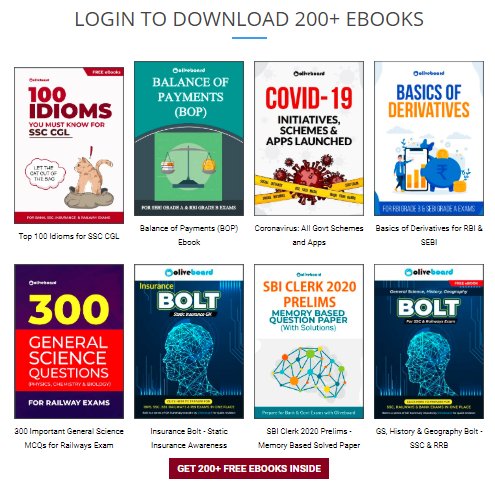 Oliveboard Bolt series E-books:
---
Recommended Readings