22 September Current Affairs 2023
22 September Current Affairs 2023 refers to the latest news and events happening around the world and are relevant to our daily lives. Staying updated with the 22 September Current Affairs 2023 is essential for students who are preparing for exams, especially competitive exams, as it forms an important part of the syllabus. The importance of the 22 September Current Affairs 2023 lies in its ability to help students enhance their general knowledge, improve their reading and comprehension skills, and develop their critical thinking abilities. 22 September Current Affairs 2023 also provides students with insights into various issues such as politics, economics, and social issues that are important for their overall development as informed citizens. Regularly reading and analyzing the 22 September Current Affairs 2023 not only helps students ace their exams but also prepares them for their future roles as responsible and well-informed citizens of society.
The Global Rally for Rhinos, World Rhino Day 2023
World Rhino Day, celebrated annually on September 22nd, is a global initiative with a vital mission: to shed light on the precarious situation of rhinoceros species and advocate ardently for their preservation. This special day serves as a platform to raise awareness about the daunting challenges these majestic creatures face and the urgent need for conservation efforts to prevent their extinction.
World Rhino Day is not just a commemoration; it's an urgent call to arms. It urges us to unite in our unwavering commitment to protect rhinoceroses and the rich biodiversity of our planet. By amplifying awareness, supporting conservation initiatives, and adopting sustainable practices, we can ensure that rhinos continue to roam our world for generations to come. Let's stand together and work towards a future where these magnificent beings not only survive but thrive, not just on this special day but every day of the year. Read the complete article here
World Rose Day 2023, also known as Welfare of Cancer Patients Day
World Rose Day, also recognized as the Welfare of Cancer Patients Day, is observed each year on September 22. It is a day dedicated to individuals worldwide who are battling cancer.
The Welfare of Cancer Patients Day, also known as World Rose Day, holds a special significance as it commemorates the remarkable spirit of a young Canadian cancer patient, Melinda Rose. In 1994, Melinda was diagnosed with one of the rarest blood cancers, Askin's Tumor. At that time, she was just 12 years old. Her doctors initially predicted that she had only a few weeks to live. However, Melinda defied the odds and lived for an additional six months. She died in 1996. Read the complete article here
Youth Employment, The Mukhya Mantri Atmanirbhar Asom Scheme
Dr. Himanta Biswa Sarma, Assam's Chief Minister, launched the "Mukhya Mantri Atmanirbhar Asom Abhiyan" on September 20, 2023, during a cabinet meeting. This initiative is a testament to the Assam government's unwavering commitment to creating employment opportunities for the state's young population. Detailed information, including eligibility criteria, will be available on September 23, 2023, when the online application process begins, closing on October 31, 2023.
The scheme aims to assist 2 lakh eligible individuals over the next two years, with the initial phase focusing on aiding 1 lakh people in 2023-2024 and another 1 lakh in 2024-2025. It offers financial support through interest-free loans, subsidies, and a stipend of Rs. 10,000 for successful trainees. Beneficiaries will also undergo a one-month training program to enhance their skills. Stay tuned for specific eligibility criteria, which will be revealed on September 23, 2023, as this initiative strives to reduce unemployment and stimulate economic growth in Assam. Read the complete article here
Rajya Sabha Chairman Constitutes All-Women Panel of Vice-Chairpersons
In a significant and historic decision, the Vice-President and Chairman of the Rajya Sabha, Shri Jagdeep Dhankhar, has reconstituted a panel of Vice-Chairpersons, which includes 13 women members of the Rajya Sabha. This reconstitution was done specifically for the day when the Rajya Sabha was to discuss the Nari Shakti Vandan Vidheyak Bill, 2023.
The Vice-President, Shri Jagdeep Dhankhar, highlighted the significance of having women members on the chair during the discussion of the Nari Shakti Vandan Vidheyak Bill, 2023. He emphasized that their presence would convey a powerful message to the global community, symbolizing that women held a "commanding position" during this transformative moment of change. This move underscores the importance of gender equality and women's leadership in shaping policies and legislation that impact their lives and rights. Read the complete article here
International Week of the Deaf (IWDeaf) from 18th to 24th September 2023
The Department of Empowerment of Persons with Disabilities (DEPwD), under the Ministry of Social Justice and Empowerment, is collaborating with organizations within its purview to observe the International Week of the Deaf (IWDeaf) from September 18, 2023, to September 24, 2023. During this week, the Indian Sign Language Research and Training Centre (ISLRTC), which operates as an autonomous organization under the DEPwD, has taken the lead. ISLRTC is the primary institution responsible for research, development, training, and raising awareness about Indian Sign Language (ISL) throughout India. As part of IWDeaf, ISLRTC is organizing various activities centered around specific themes.
The Indian Sign Language Research and Training Centre (ISLRTC) is an autonomous center under the Ministry of Social Justice and Empowerment. It was established in 2011. Its objective is to promote the use of Indian Sign Language (ISL) as an educational mode for deaf students at primary, secondary, and higher education levels. Read the complete article here
Unveiling 'Nadi Utsav', Celebrating India's River Culture
From September 22nd to September 24th, 2023, 'Nadi Utsav' returns for its fourth edition, illuminating India's rich river culture. Organized by the National Mission on Cultural Mapping (NMCM) of the Indira Gandhi National Centre for the Arts (IGNCA), in collaboration with the Janapada Sampada Division, this cultural celebration unfolds in Delhi, along the banks of the sacred River Yamuna.
'Rivers: The Heart of Indian Culture': In the intricate tapestry of Indian culture, rivers hold a central and revered position. They represent not just sources of life but also deep spiritual significance, shaping civilizations and defining cultural identity. 'Nadi Utsav' is more than an event; it's a heartfelt tribute to these lifelines that have nurtured India for millennia. With scholarly discussions, film screenings, puppet shows, a book fair, documentary film awards, exhibitions, and mesmerizing cultural performances, this three-day festival immerses participants in the cultural wealth entwined with India's rivers. Read the complete article here
108-Foot Adi Shankaracharya Statue in Omkareshwar Unveiled
On September 21, Madhya Pradesh Chief Minister Shivraj Singh Chouhan unveiled a towering 108-foot statue of the 8th-century spiritual luminary, Adi Shankaracharya, in Omkareshwar town. During the unveiling event, Chief Minister Chouhan highlighted the profound contributions of Adi Shankaracharya. He mentioned that the revered spiritual leader was known for his self-knowledge and played a pivotal role in the revival of Sanatan Dharma. Adi Shankaracharya advocated for the philosophy of Advaita Vedanta and worked towards promoting cultural unity.
In addition to unveiling the statue of Adi Shankaracharya, Chief Minister Shivraj Singh Chouhan also laid the foundation stone for the 'Advait Lok,' a project estimated at Rs 2,200 crore. This complex will be situated on the Mandhata Hill in Omkareshwar, offering breathtaking views of the Narmada River. Read the complete article here
Swati Nayak, 2023 Borlaug Field Award Winner
Swati Nayak, an accomplished Odia scientist, is set to receive the 2023 Borlaug Field Award for her exceptional contributions to agriculture and food production. She's being honored for her pioneering work in engaging farmers in demand-driven rice seed systems, facilitating the adoption of climate-resilient and nutritious rice varieties.
Swati Nayak, currently a scientist at the CGIAR-International Rice Research Institute (IRRI), has made a significant impact in her 13-year career. She's introduced drought-tolerant rice varieties, facilitated international seed policy agreements, empowered women in agriculture, and advanced global food production. Swati Nayak's achievements will be celebrated at the Borlaug Dialogue in Des Moines, Iowa, on October 24th, 2023, where she'll receive a $10,000 prize and an award diploma. Read the complete article here
BCI Organises International Lawyers' Conference 2023 in New Delhi
Prime Minister Shri Narendra Modi will inaugurate the 'International Lawyers' Conference 2023′ at Vigyan Bhawan in New Delhi on September 23, 2023, at 10 AM. During the conference, Prime Minister Modi will also deliver an address to the gathering. This event will bring together legal professionals and experts from around the world to discuss important legal issues and matters of global significance.
The 'International Lawyers' Conference 2023′ is being organized by the Bar Council of India under the theme 'Emerging Challenges in the Justice Delivery System.' It is scheduled to take place from September 23rd to 24th, 2023. This conference serves as a significant platform for engaging in meaningful dialogues and discussions on a wide range of legal topics, both at the national and international levels. Read the complete article here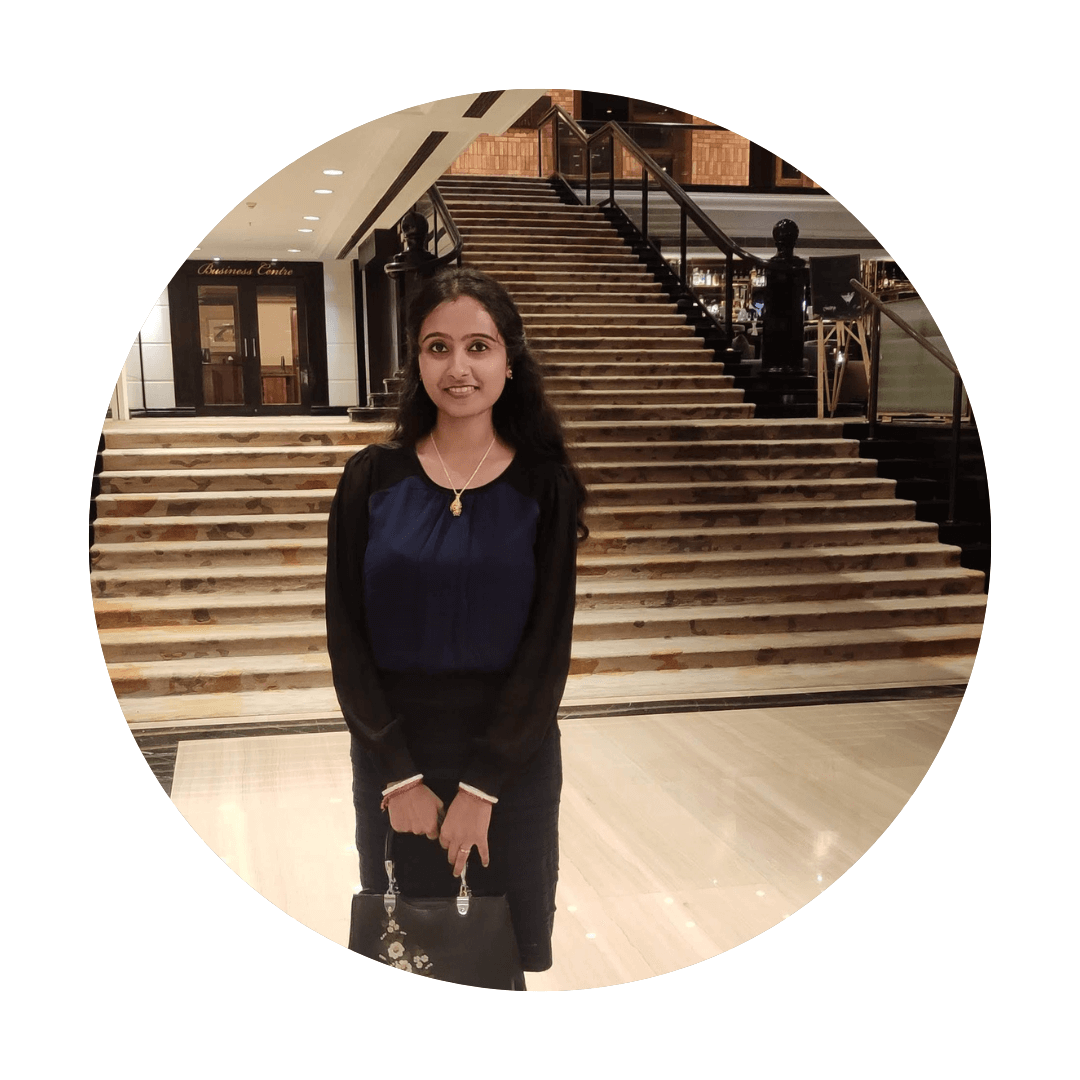 Oliveboard Live Courses & Mock Test Series