The National Law University Delhi has started its online registration process for its national-level law examinations. The last date to apply is 25 May 2022. Candidates who wish to apply should have read the AILET notification on the official website. AILET Exam is one of the most prestigious exams. To state the obvious, it is extremely competitive and passing it needs real and dedicated preparation. Find the AILET Exam – Preparation tips in this blog.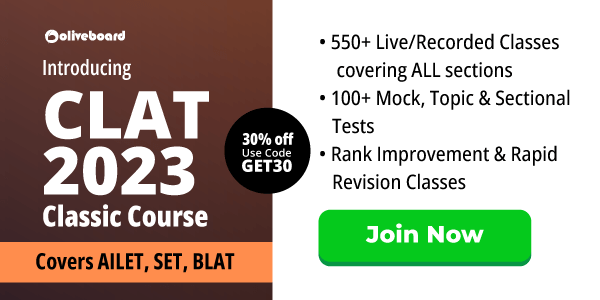 AILET Exam – Preparation tips | How Do I Prepare?
The vast syllabus of AILET Group Exams makes it difficult to know where to start. Check some important pointers to know how to begin your preparation.
Preparation tips for AILET Exam
Get important preparation tips for AILET Exam below :
1. Understanding the Exam Pattern + Syllabus
The most common mistake made by students is to delve right into their studies without first learning the exam pattern and syllabus. You should be well-versed in the exam format and syllabus.
Knowing the syllabus thoroughly allows you to connect whatever topic you're reading or listening to directly to the syllabus's contents.
Never begin your preparations without first learning everything there is to know about the test structure and syllabus.
2. Analyse Previous Year's Questions
Benefits of Analysing Past Years' Questions
Provide an understanding of the AILET Exam pattern
Determine the difficulty level of questions.
Understand the topic-wise distribution of the questions.
Understand the distribution of questions by section.
Helps you plan how to use the time during the main exam.
Helps you allocate your time according to the time required for each section
3. Create a Timetable
Examine the AILET exam syllabus. Set sub-goals to help you reach the overall aim of covering the course. Divide the syllabus into parts and allot time to each topic (consider them as sub-goals) based on the amount of time you have to prepare. Make sure the schedule covers the full curriculum and includes time for revision.
4. Go Through Online Resources and Competitive Books
The exam syllabus will provide you with a general sense of the types of resources and study materials you'll need for your preparation. Keep your sources to a minimum and just use the best ones.
5. Revision is Key
The entire study effort is useless without a proper and efficient revision strategy, as many students are unable to recall what they studied earlier in the examination. The inability to recall even minor information in an examination can sometimes cost you dearly. Enough time must be set aside for the revision of previously learned areas in order to remain stress-free during the exam. Revise what you study everyday. Weekly, monthly revisions are also advised.
6. Keep Track of Time and Master the Methods and Tricks
The ability to manage your time is essential to passing any competitive exam. You must speed up in order to answer as many questions as possible in the shortest amount of time. Keep a stopwatch by your side when working on papers. You'll be able to see exactly how long it takes you to answer each question this way. This will aid you in improving your speed and boost your confidence over time.
You will be able to improve your scores by learning shortcuts and methods for tackling questions, especially in the aptitude section of the exam. There are some aptitude formulas that will save you time and prevent you from having to conduct difficult calculations. You should memorise the formulas and put in as much practice time as possible.
7. Avoid too many distractions
Reduce your distractions to the point where you can devote more than 80% of your concentration to your preparation. While social outings and hobbies are important, you must focus the majority of your concentration on the exam. The AILET exam syllabus is extensive, and you must devote yourself to it.
8. Talk to your peers
When you study for the exam on your own, there's a chance you'll overlook something crucial. It is critical that you network with your peers on a frequent basis to avoid this. Networking allows you to share ideas, insights, and preparation tips with your peers; it also allows you to reach out to people when you have questions and makes you feel less lonely, which will help you prepare. It allows you to share your successes, hardships, and common problems, as well as find motivational phrases.
Giving mock tests allows you to solve problems in a timed environment, which will put you ahead of the game because it will show you where you stand in comparison to other aspirants.
Do not forget to analyse the mocks after taking them. It will help you understand your weak and strong areas as well as enhance your knowledge with respect to different questions.
10. Don't forget to relax!
While it is important to study at least for 6-8 hours every day, it is equally important that you make sure you are getting sufficient sleep and are well-rested. AILET exam preparation can take months, so it's very important that you don't over-exhaust yourself and neglect your physical and mental well-being.
11. Divide your preparation into components
The AILET Exam Syllabus can be divided into various components –
Current Affairs and Reports
For this Dynamic portion of the syllabus, test series can help a lot where a candidate understands the importance of a topic after he faces a question. Only reading may not help last a memory but attempting questions does.
Subject
Source
Strategy
Current affairs
Get Daily Current Affairs, Weekly compilation, Monthly compilation for around 6 months
Mark important topics and revise weekly subject wise
Important Reports
GOI Website
Before going through Summaries of coaching Institute give a complete reading. Make notes in the second reading only.
India Yearbook
Hard Copy will be released
Selective reading with emphasis on newly added topics. Note down statistics.
Govt Schemes
Any coaching material
Check the selective list here
Study department and ministry wise and identify the similarities and differences in target areas of the schemes.
Static GK
The static syllabus contains General Awareness. Be well versed in Geography, History, Polity, and Economy. Revision and note-making is very important for Static GK. Check how to make effective notes here. Revision is key for you to clear the exam. Revise and Revise regularly. Give as many mock tests as possible to know where you stand and which areas you can improve upon.
Logical Reasoning
Identify your strong areas in this section. You can easily figure out this by practicing more and more mock tests. Try to solve as many questions that seem complex and time-consuming to you.
Identify the less time taking and more time taking problems in the question paper and attempt the less time taking ones first as these are comparatively less complex. Make sure you attempt all these less time taking questions as there are fewer chances of making mistakes in such questions and hence, you can easily increase your cumulative score.
Read every word with maximum attention and consider all the possibilities while attempting any question.
First, try to attempt the questions based on relatively easy topics and then go for complex and difficult questions.
Easy questions generally come from topics like Data Sufficiency, Coding-Decoding, Direction Sense, Inequalities, Ordering, and Ranking, etc.
Puzzles, Seating Arrangements, Input-Output, etc., are time-consuming but since they appear in sets so you need to solve the logic behind them as a whole. This may take time and increase the chances of mistakes. Hence, we advise you to attempt these after the easy ones.
One can improve any area or topic in this section by practising regularly and analyzing the repeated mistakes.
Try to practice previous exam papers and analyze the pattern and types of questions asked.
This was all in the Preparation tips for the AILET Exam blog. For more support and tips download the Oliveboard app today!
AILET 2022 – Courses and Test Series
Various Courses and Test Series for AILET are available in Oliveboard. Find the details below:
Covers AILET, SET + BLAT
Course:
250+ Live/Recorded/Special Classes covering ALL sections – Legal Reasoning, Logical Reasoning, Quantitative Techniques, GK/Current Affairs & English
20+ Live Practice Sessions for Last Minute Practice
2. Tests:
45+ Full-Length Mock Tests (Including 35 Mocks for CLAT, 10 for AILET, 2 for Symbiosis, 2 for BLAT)
150+ Topic Tests for CLAT
60+ Sectional Tests for CLAT
3. Notes:
Comprehensive Practice Notes & Books (Paperback edition)
Weekly Mindmaps for Current Affairs & Legal GK
Monthly Timelines for Current Affairs & Legal GK
Covers AILET, SET + BLAT
Course:
550+ Live/Recorded/Special Classes covering ALL sections – Legal Reasoning, Logical Reasoning, Quantitative Techniques, GK/Current Affairs & English
100+ Live Practice Sessions for Last Minute Practice
2. Tests:
65+ Full-Length Mock Tests (Including 40 Mocks for CLAT, 15 for AILET, 5 for Symbiosis, 5 for BLAT)
150+ Topic Tests for CLAT
60+ Sectional Tests for CLAT
3. Notes:
Comprehensive Practice Notes & Books (Paperback edition)
Weekly Mindmaps for Current Affairs & Legal GK
Monthly Timelines for Current Affairs & Legal GK
Latest Pattern 15 AILET Mock Tests : AILET Mock Test Questions are based on latest AILET exam pattern
Detailed Solutions for Each Question: Get Detailed solutions for all the AILET Practice question papers
AI-Based Performance Analysis Engine : Detailed analysis of your mock test attempt. Know which sections to focus your prep on
DOWNLOAD THE OLIVEBOARD APP FOR ON-THE-GO EXAM PREPARATION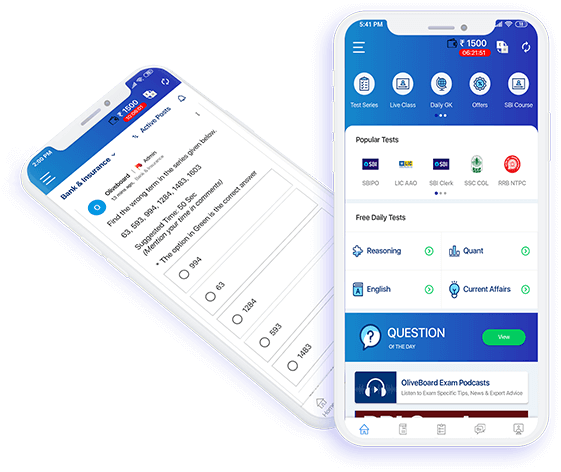 Video Lessons, Textual Lessons & Notes
Topic Tests covering all topics with detailed solutions
Sectional Tests for QA, DI, EL, LR
All India Mock Tests for performance analysis and all India percentile
General Knowledge (GK) Tests
Free videos, free mock tests, and free GK tests to evaluate course content before signing up!

This is all we have in the AILET Revision Strategy 2022. Download Oliveboard App for regular updates regarding AILET.
Also Check:
Connect with us on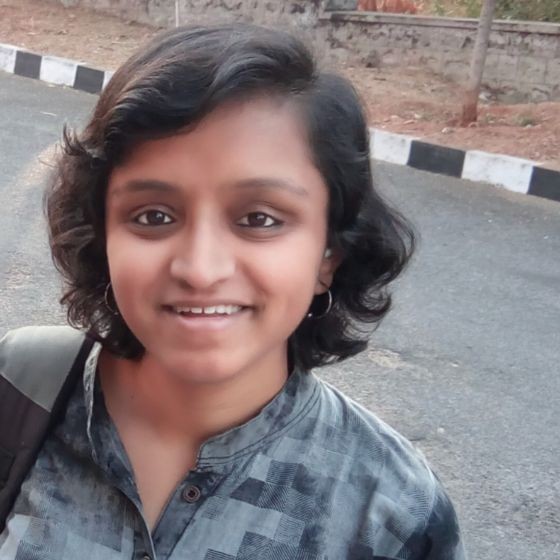 I have been creating exam related content for 3 years now. Having appeared for UPSC, SSC, Railway and Banking Exams myself, I understand and create relevant content, important from exams point of view. I am currently creating content for SSC, Railway, J&K and Law entrance exams. During my free time, I love bingewatching shows or read novels.
  Oliveboard Live Courses & Mock Test Series
Oliveboard Law Exams – Live Courses & Mock Test Series