JAIIB AFM Practice MCQs
JAIIB AFM Practice MCQs: Candidates appearing for JAIIB exams have to prepare for the AFM subject. The Accounting and Financial Management paper is the third paper for JAIIB. The subject covers a number of topics related to accounting, finance, and financial management. This article provides a set of free, downloadable e-books with JAIIB AFM practice questions and notes.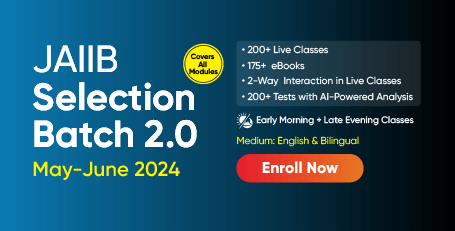 JAIIB AFM Practice MCQs – Download Free PDF
Candidates can refer to the table below for the link to download JAIIB AFM practice questions free PDFs. These are in sets of 30-35 questions and also contain topic-wise notes. Candidates will also find the link to the YouTube playlist for the same.
| JAIIB AFM Practice MCQs | Link to Download Free E-Book |
| --- | --- |
| Part 1 | Download Here |
How To Download The JAIIB AFM Practice MCQs e-book for JAIIB?
Step 1: Click on the download link. You will be taken to Oliveboard's FREE E-Books Page.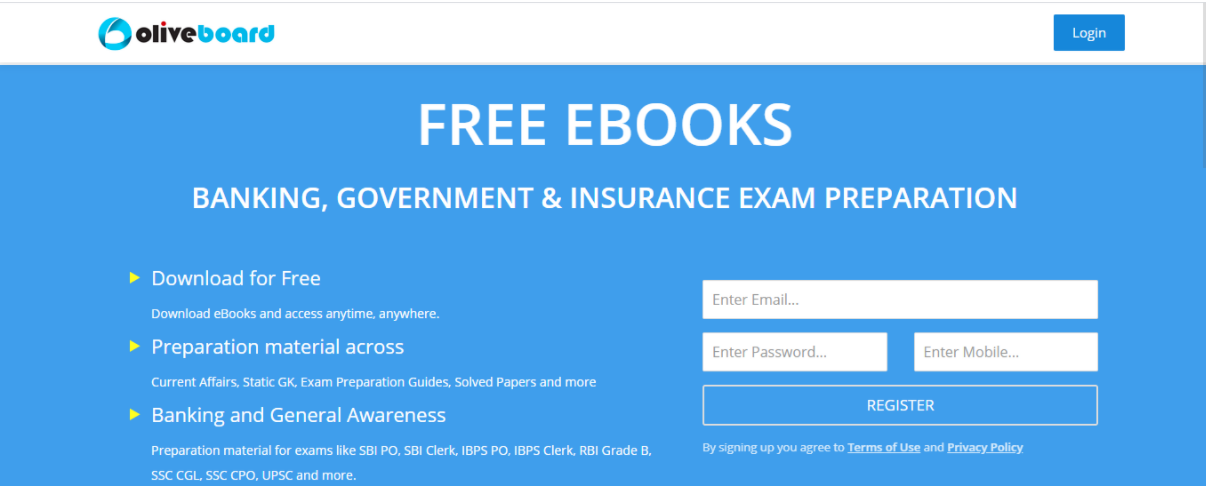 Step 2: Register/Login to the Free E-Books Page of Oliveboard (It is 100% free, You just enter your valid email ID and a password to be able to download the JAIIB AFM Practice MCQs PDF.
Step 3: After Logging in, you will be able to download the free e-book by clicking on "click here" as shown in the snap below.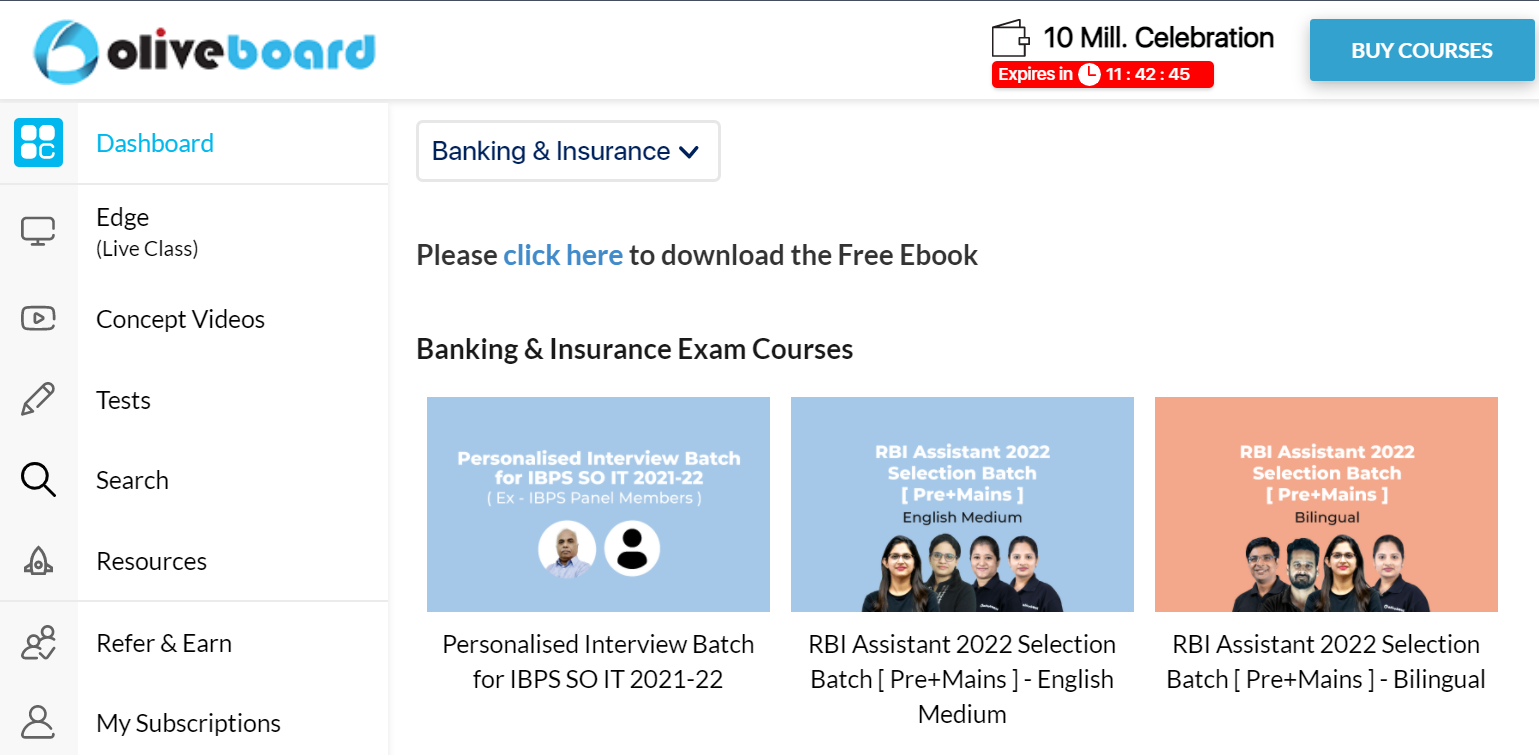 Sneak peek into the free JAIIB AFM Practice Questions eBook – JAIIB Questions PDF
Candidates can find screenshots from the first part of this set of practice question PDFs below. These will have a mix of questions as well as notes to help make learning quicker and easier.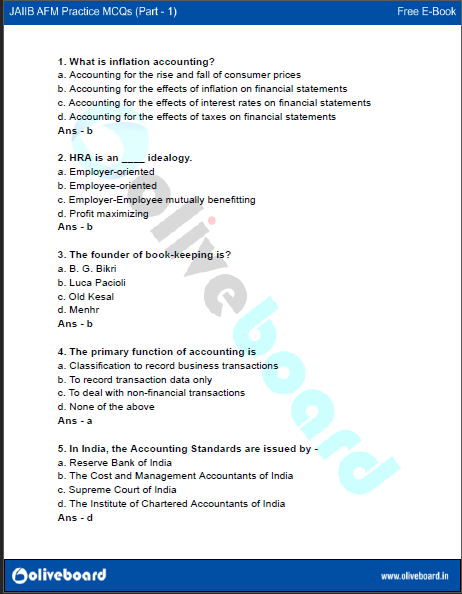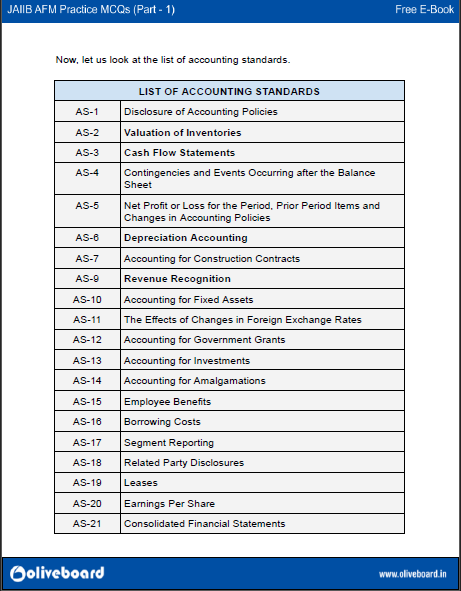 JAIIB Practice Questions – JAIIB Questions PDF
In this section, you can see how the questions are provided. The questions have been prepared by industry experts and developed based on the latest JAIIB exam pattern and syllabus.
Which of the following item will be appearing on the credit side of
the ledger account?
a. Discount received
b. Cash received
c. Rent Expenses
d. Purchases

Bank reconciliation statement is prepared to
a. Ascertain the cash book balance
b. Ascertain the bank balance
c. Ascertain the overdraft balance
d. Ensure the balance as shown in the cash book is in sync with that shown
in the passbook

Debit balance in Bank passbook means
a. Bank overdraft
b. Bank Balance
c. Balance as per cash book
d. All of the above
Since these are just examples, we have not included the answers. For the answers make sure to download the e-book!
Modules and Topics in JAIIB AFM
Candidates can refer this section to know the main modules of the JAIIB AFM paper and also the topics they can expect to be tested on.
JAIIB AFM List of Modules
The JAIIB AFM Paper consists of 4 modules. These are-
Module A: Accounting Principles and Processes
Module B: Financial Statement and Core Banking Systems
Module C: Financial Management
Module D: Taxation and Fundamentals of Costing.
JAIIB AFM Basic Topics
The mains concepts tested in JAIIB AFM are-
Some of the key topics that are covered in the AFM paper include:
Financial accounting concepts
Cost accounting concepts
Management accounting concepts
Banking laws and regulations
Financial statement analysis
Banking products and services
Risk management
Investment banking
Derivatives
---
---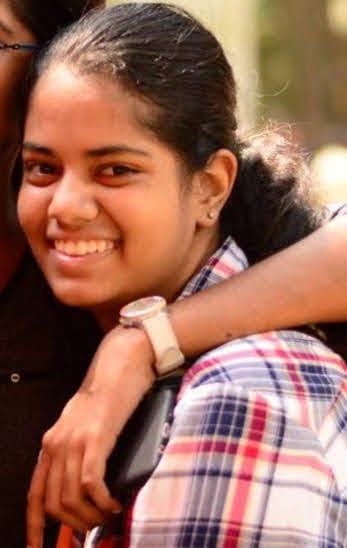 I write content to help people prepare for banking exams because I have experience as an aspirant myself. My goal is to provide accurate and easy-to-understand information for candidates. I cover various topics such as exam patterns, syllabus, study techniques, and time management to support those preparing for the exams. As a former aspirant turned content writer, I want to make the information accessible and helpful for others so that they can do well in their banking and government exams and achieve their goals.
  Oliveboard Live Courses & Mock Test Series