RBI Assistant Preliminary Examination is approaching, and we are positive that you have already started prepping up for the exam. For your assistance, we bring to you high priority topics for the upcoming RBI Assistant Prelims and few expert tips from the toppers. Let's glance through the exam pattern for the prelims first.
Name of Tests
(Objective)

No. of Questions
Maximum Marks
Total Time

English Language

30

30

Composite time of 1 Hour

 

Numerical Ability

35

35

Reasoning Ability

35

35

Total

100

100
Note: The topics mentioned below are based on previous years' trends and there might be a change in the actual exam.
English Language – High Priority Topics
Comprehension

Questions Based on Passage

Vocabulary Questions Based on Passage

Fill in the Blanks

Sentence-based

Paragraph-based

Sentence Correction

Sentence Arrangement

Spot the Error
For comprehension do maximum practice.

Read tips on how to improve RC score.

Grammar will play the key role in fill in the blanks questions. Therefore, get your basics clear for all the grammar rules.
Topper's Tips
Ankit Malik (Cleared RBI Assistant, NIACL AO, IBPS PO & Clerk)
"I used to read an English newspaper daily which helped me in learning new words and was very useful as most of the times newspaper articles are given in the comprehension part. So it's a must for everyone.
My advice to other aspirants is that first clear your basic concepts of grammar (my preference was plinth to paramount). After clearing your concepts, practice a lot. Attempt as many mocks as you can."
Pankaj Saini (Cleared IBPS PO, IBPS SO, RRB Officer, CWC)
"I always kept on reading newspaper (which ever available). I used to write the Gist of editorials everyday which helped in Comprehension and improved my Grammar. I used to solve whichever material was available on websites or in the market and for errors I considered the Grammar books for basic rules."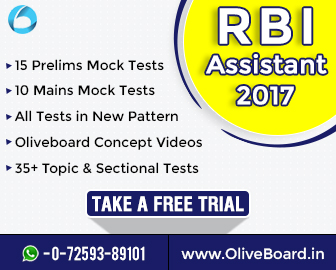 Numerical Ability – High Priority Topics
Number Theory

Divisibility remainders

LCM & HCM

Fractions comparison

Algebra

Average and Ratios

Simple Average

Ratio-Proportion Variations

Partnership

Speed, Time and Distance

Time speed distance

Boats-streams

Time and work

Pipes and cisterns

Mensuration

Percentage

Profit, Loss

Simple Interest, Compound Interest
Understand the rules of BODMAS and memorize the tables

Practice as many topic-tests you can
Topper's Tips
Anchint Garg (Cleared RBI Assistant)
"Maths was not that easy because I could solve most of the questions, but time was the barrier in maths. So, I learned shortcut tricks and practiced improving Maths."
Pankaj Saini (Cleared IBPS PO, IBPS SO, RRB Officer, CWC)
"I had a fear of quantitative aptitude, so I kept on practicing some selected topics and kept on increasing difficulty level. I did Averages, Percentage, Ratio & Proportion and Simplification thoroughly first and focused more on Data Interpretation and Analysis. I started with RS Aggarwal and went on to do the most difficult sets of Oliveboard and Quantitative Aptitude and Data Interpretation by Arun Sharma (TMH)."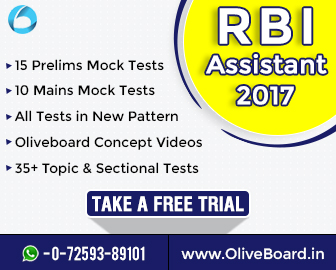 Reasoning – High Priority Topics
Direction Sense Test

Sitting Arrangement

Rectangle

Circular

Building

Blood Relations

Coding Decoding

Syllogism

Analogy
Solve all questions from R.S. Agarwal's book on reasoning

Attempt topic-wise tests
Topper's Tips
Pankaj Saini (Cleared IBPS PO, IBPS SO, RRB Officer, CWC)
"In reasoning, I always had a very good command, but I had to mould myself with every exam because Reasoning has always been very unpredictable. I kept on doing Mocks of Oliveboard and used to do puzzles again and again so that I stay in touch with the latest trends."
Ankit Malik (Cleared RBI Assistant, NIACL AO, IBPS PO & Clerk)
"This is the most scoring and most dynamic section. I used to attempt it second last. To clear my basics, I used BSC publication's analytical reasoning, BSC's a magical book on puzzles (it's not relevant in today's exams as the level of puzzles is not up to the mark). Apart from that I used to attempt mock tests a lot for reasoning part and analysed the unattended questions then attempted them again and again until they got solved."
Hope this helps! All the best for the exam!