We are left with 2 days for the SBI Clerk Mains to begin and it is time to fine tune your preparation with some last minute practice and improvement in exam taking strategy. We have already mentioned all the things that you need to take care of in the exam during your learning sessions and SBI Clerk related resources and blogs. But before that, here are your SBI Clerk Mains last minute tips to perform well in your SBI Clerk Mains Exam.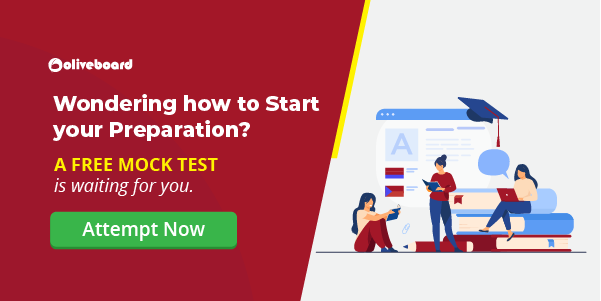 Fill in a simple sign up form to Download PDF of the SBI Clerk Mains BOLT 2023 containing 500+ current affairs questions and all other banking and government exam resources for free. If you already have your Oliveboard account just login to find all resources in here.
Register Now & Start Preparing With Oliveboard Mock Tests
SBI Clerk Mains 2022-23 – Last Minute Tips & Revision Strategy
1) Get Familiar To The Question Pattern and Timing
Sectional Timing format can be a huge relief for many as they do not need to think of how much time to spend on each section, but one should still get used to taking a long test that will go as long as 2 hours 40 minutes. Also, even if you have finished one section much ahead of time, you cannot jump to the other section until the specified time for that section is over.
Hence, your speed and accuracy should be adequate in all the sections of the exam. One way to get used to this is to take timed online tests in the new pattern. Earlier you could do a timed test on paper as well but with different rules, different marking schemes and different sectional times, taking online tests in the last few days is a better utilization of time.
To take a few tests in the new sectional pattern, click here.
2) Check and Focus on Weak Areas On Last Time Before Exams
After taking a few mock tests, figure out the areas you are unable to score or the topics in which you have low confidence. Practice only those for a day or two. Once again, you can find your areas of weaknesses with Oliveboard's AI enable mock tests giving you a complete view of your strengths and weaknesses in a single dashboard. To take mock tests and figure out your weak areas, click here.
3) Take Mock Tests during the same time as your actual exam
Each one's mind is active at different times during the day. To ensure that your mind is active during exam time, take mock tests during your exam slot so that your mind is trained to be alert during your exam. For example, if your exam is between 9 am-12 noon, take the mock tests at that time only in these few days. Also, try not to sleep at these timings till the exam so that you do not feel sleepy at the time of the exam.
4) Do not start a new topic now
In these remaining days, it is advisable to focus on the topics that you are already acquainted with. Starting a new topic at this point of time can make you nervous and thus affect your confidence level.
5) Do not study too much 1 day before exam or on exam day
The SBI Clerk Mains is a long test – longer than any previous Bank Exam. In these an active & fresh mind will ensure you are in the best frame of mind to solve quicker & better. To achieve this, do not study too much leading upto your exam and get at least 8 hours of sleep before the exam day.
---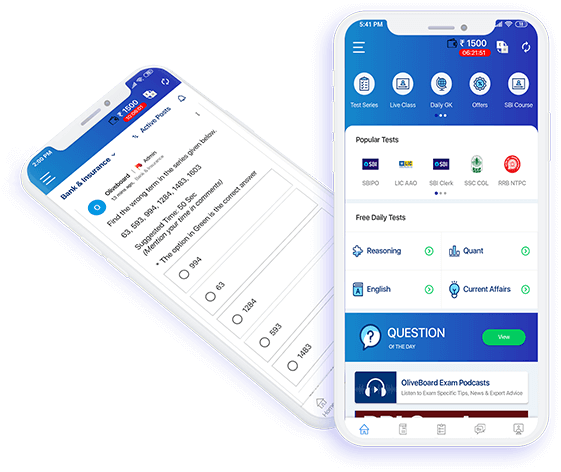 DOWNLOAD THE OLIVEBOARD APP FOR ON-THE-GO EXAM PREPARATION
Video Lessons, Textual Lessons & Notes
Topic Tests covering all topics with detailed solutions
Sectional Tests for QA, DI, EL, LR
All India Mock Tests for performance analysis and all India percentile
General Knowledge (GK) Tests
Free videos, free mock tests and free GK tests to evaluate course content before signing up!
Oliveboard wishes you all the best and may you come out with flying colors. Click here to take Mock Tests in new pattern for SBI Clerk Mains.
---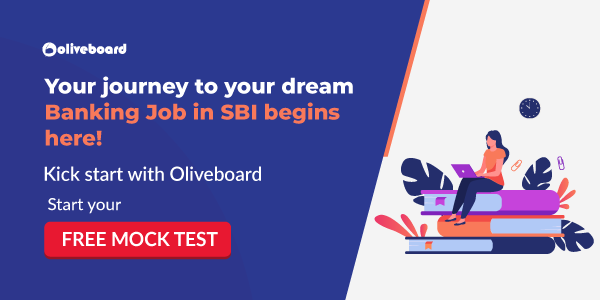 Register Now & Start Preparing With Oliveboard Mock Tests
Get Free eBooks For All Exams
You can download 200+ ebooks important for SSC, Banking, Railway, Insurance, and other government exams here.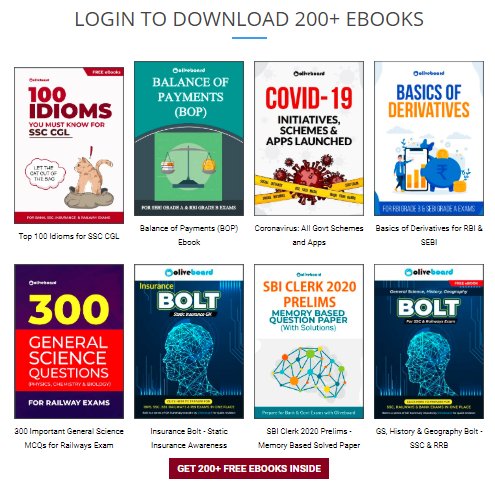 This brings us to the end of this article. We hope that the SBI Clerk mains Exam Strategy shared here helps you in preparing for the exam more strategically. Follow the plan and keep a check on every section equally to ace the exam. Give special attention to the section or the topic you think needs more practice or you are weaker in.
Also Check
Oliveboard's discuss forum – For any more query, you can directly join our telegram channel. Our experts will definitely help you.

The most comprehensive online preparation portal for MBA, Banking and Government exams. Explore a range of mock tests and study material at www.oliveboard.in
  Oliveboard Live Courses & Mock Test Series