Read the success story of Ravi, who has given at least 19 banking exams within a span of 2 years. Hats off to his patience. Every aspirant should learn from him. He says, "There Are No Limits To What You Can Accomplish, Except The Limits You Place On Your Own Thinking."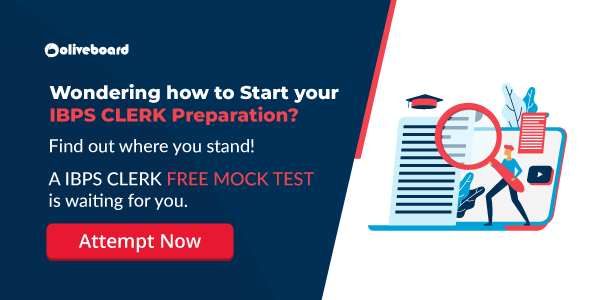 Prepare Now With Series of Free Mock Tests From Oliveboard
Inspiring Success Story of Ravi Chauhan
I am RAVI CHAUHAN from KARNAL (HR). I completed my Bachelor of Technology in Electronics Instrumentation & Control Engg. from the YMCA University of Science and Technology, Faridabad, Haryana. After completing my graduation, I joined an Electronic parts manufacturer company and after working for six months, I quit the job and started looking for a better opportunity for my career. Recently I have been selected in Food Corporation of India as assistant grade-III in depot (my dream job) north zone and selected in  Oriental bank of commerce clerk in Haryana. 
It was August 2017 when I decided to start preparing for a bank exam. I did not join any coaching institute for bank exam preparation. At that time I had no idea about the pattern and type of questions of SBI PO, IBPS PO exam. I just had a little overview of the notification. After attempting 2-3 mock tests of the Oliveboard test series and after overviewing some past papers that I could find over the internet. I realized that this Test series is really helpful for bank exams. 
I was not able to clear any prelims in 2017 and 2018. In 2019, I chose online preparation and that helped me a lot. I was getting results in prelims but still was not able to clear the mains examinations. Then, I finally switched to Oliveboard and my progress card did change after that.
These are the exams in which I appeared from 2017 to 2019.
( 1 ) RRB PO and CLERK 2017 – Pre not clear.
( 2) IBPS CLERK & PO 2017 – Pre not clear.
( 3 ) RRB PO and CLERK 2018 – Pre not clear.
( 4 ) IBPS CLERK 2018 – Pre not clear because of English subject sectional cutoff overall cutoff clear.
( 5 ) IBPS PO 2018 – Pre cleared. In mains, missed maths cutoff, 0 marks in maths, 1st time in my entire life.
( 6 ) SBI PO 2018 – Pre miss by 1 mark
( 7 ) SBI CLERK 2018 – Pre miss by .25
( 8 ) Canara Bank, PGDBF 2018 (failed)
( 9 ) Bank of Baroda, PGDBF 2018 (failed)
( 10 ) Indian Bank PRE, PGDBF 2018 (failed by 1 mark)
( 11 ) RRB ALP 2019 – All stages cleared. But missed the final list by 5 marks.
( 12 ) RRB PO 2019 – Pre+main+interview= clear. But missed the final list by 1 mark. 
( 13 ) RRB CLERK 2019 – Pre cleared.
( 14 ) EPFO SSA 2019 – Pre cleared, mains cleared. Waiting for the typing test.
( 15 ) EPFO ASO 2019 – Pre not clear
( 16 ) LIC ASSISTANT 2019 – Pre cleared. Mains Missed by 8 marks approx.
( 17 ) IBPS PO 2019 – Pre cleared, mains English cutoff not cleared.
( 18 ) FCI AG-3 2019 – Pre cleared, mains cleared. Now waiting for the joining letter. (My dream job).
( 19 ) IBPS CLERK 2019 – Pre+main = Oriental Bank of commerce
Selected in Oriental Bank of Commerce in Haryana and in FCI as AG-III (DEPOT)
Register Now & Prepare for the Exam of Your Choice 
Ravi Chauhan Section-Wise Preparation Strategy
English Section Preparation Strategy:
Being an Engineering student, I always considered myself as an average student in this area. So I started reading 'The Hindu', wrote down all the new words or proverbs, and made sentences with that. I was very regular with reading comprehension (one of my favorite parts). When I started with 'The Hindu' I felt amazing. Till now, it is almost 3 years and I still read it daily. It helped me overall in English. I followed Oliveboard's Youtube channel for complete preparations. Free classes helped me a lot in shaping my preparations. 
Quant Section Preparation Strategy:
It is the weakest point of mine out of all the sections but I decided not to skip it as the selection was not possible without clearing it. My main target for this section is to clear the cut-off only in the mains exam.
Reasoning Section Preparation Strategy
The reasoning I love to do the most. The more you practice questions in Reasoning, the easier it will be for you to score better. Practice new type puzzles and stick to the concepts. Puzzles are the key here. Solving puzzles within time and with accuracy will help you both in prelims and mains. You can also opt for the books to practice questions. I did prepare from Oliveboard's Youtube channel. Do not leave other topics unattended. Every topic is important when it comes to clearing the exam. You will surely get a good hand in reasoning.  
General Awareness Preparation Strategy
I always score well in GA sections. I used to read the current affairs pdf, and attended Oliveboard MCQ questions on Youtube. It helped me in making GA learning easy for me and Oliveboard's MCQ pdf and their bolt is also very helpful. 
Prepare Current Affairs With Oliveboard's Month BOLT:
Test Your Preparation Here For Free By Attempting A Free Mock Test.
Few Tips For Aspirants From Ravi Chauhan
"There Are No Limits To What You Can Accomplish, Except The Limits You Place On Your Own Thinking."
Your Success Will Be More Cheerful When You Overcome Your Failure. I will only Say Never Give Up On Your Dreams. Just chase Them, And You Will Succeed. Failure May Come In Your Path But Don't Get Depressed By Them. Try To Accept Them And Start Preparing For The Next Exam With More Enthusiasm And Hard Work.
 Thanks, Oliveboard Team And for Your Mock-Test. Finally, my Life Is Set. 
Want To Take A Free Mock Test For IBPS Clerk? Register Here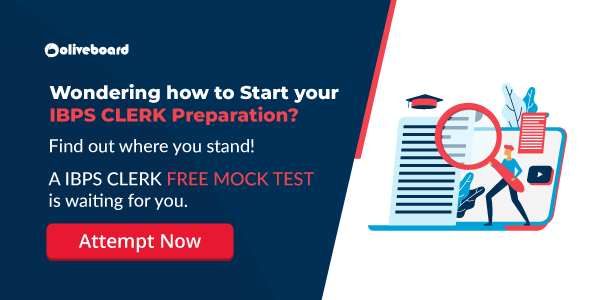 That brings us to the end of this article. The Success Story of Ravi Chauhan is a true example of how dedication and proper guidance could help you achieve what you aim for. We hope that this story motivates you and who knows the next success story could be yours.
Also, Check: