Hi Friends,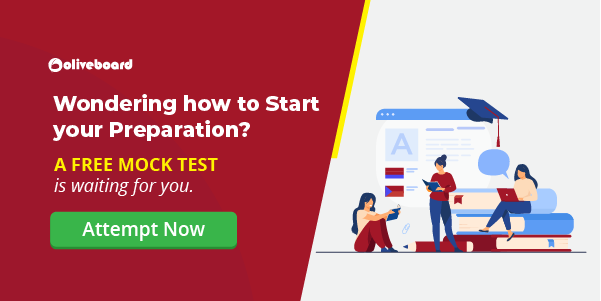 My name is Vishnu Pareek. I went for an interview of IBPS RRB PO (Haryana). In this blog, I am sharing my interview experience of IBPS RRB PO.  You must be relaxed on interview day, so don't go on table with books but go out with friends and chill.
On the interview day
I dressed appropriately and verified all documents as soon as I reached the venue. I spoke politely with everyone I came across. Since the day of my interview was for general category students, the strength was very high and we were told that each candidate would be allotted around 5-10 minutes of time.
In the interview room
I greeted the panel members as soon as I entered the room. There were 6 panellists (F, M1, M2, M3, M4, M5). One of them asked me to take a seat, which I did and thanked them.
M1 – Okay, what's your name?
Answer – Sir My name is Vishnu pareek.
M1 – Where you from?
Answer – Sirsa, Haryana.
M1 – What does your father do?
Answer – Sir, my father is postman and is posted in Sirsa.
M1 – Okay, did you help your father in his work?
Answer – Yes sir, when my father was Branch post master, I filled all application forms Saving account of villagers.

M1 – And what does your mother do?
Answer – Sir, my mom is a home maker.
M1 – Since your father's income is low, is it easy to adjust in that?
Answer – Yes sir, it is difficult to adjust but my parents are very sweet and they handle it very happily.
M2 – Your father is in post office, what's the name of payment bank by Post office?
Answer – Sir, It's Indian Post Payment Bank.
M2 – In upcoming years, IPPB will open its branches in rural areas. Why will people go to RRBs instead of IPPB?
(Since it was a tricky situation I was expected to be diplomatic in it)
Answer – Sir, RRB's main focus is on farmers….( M2 Interrupted suddenly). Sir farmers are the backbone of our country and RRB is specially for farmers. So, undoubtedly farmers will prefer RRBs always.
M3 – So have you heard about commercial papers?
Answer – Yes Sir, Govt of India issues Commercial papers and days are in multiple of 91 and…. ( I forgot everything about it )
M3 – Do you know why RBI changes repo rates time to time?
Answer – Yes sir. RBI's main motive is progress of India and to control money supply in market, RBI makes changes in Monetary policy rates timely.
M3 – Very good. Does it look like India is progressing?
Answer – Yes Sir, India is progressing day by day.
(All smiled)
M3 – RBI fixed target of growth 7.8 % last year but this time they targeted only 6.7 %. Why don't they fix it direct 10 %?
(Again, Diplomatic answer needed)
Answer – Sir, people at the higher level know what's best and how to grow the economy steadily and patience is always rewarded.
(Everyone's reaction changed as I spoke last line. They smiled and commended my answer)
M3 – As we are seeing China is progressing and we are lagging behind, what do you have to say about it?
Answer – Yes Sir, we are behind it but definitely one-day India will be on rank 1.
M4 – In which bank you have an account?
Answer – Sir, it's in SBI.

M4 – Okay when bank gives interest of saving account?
Answer – Sorry Sir. I've no idea but Yes bank provides interest
M4 – No Problem.
M4 – What are the different types of accounts?
Answer –  Savings and current account.
M4 – Any other types of account?
Answer– NRE/NRO.
M4 – Any other?
Answer– Sorry sir.
M4 – Haven't you heard about FD?
Answer– FD is account?
M4 – Wherever you deposit money, that's an account.
Answer– Okay sir, Thank you.
M4 – Anything apart from FD?
Answer: (Confidently) – Yes Sir it's RD.
M4 – Good, What's difference in FD and RD?
Answer – Sir, In FD money is deposited in one time but in RD it is deposited monthly. Interest rate is same on FD and RD but total interest obtained is greater in case of FD.
M4 – Very good. Why difference in interest?
Answer– Sir, for example if we deposit same amount of money in FD and RD then in case of FD interest will be given on whole money from first month. But, in RD, interest on first deposit will be for 12 months and in second month deposit interest will be given for 11 months, then so on and so forth. That's why, RD incurs less interest than FD.
(M4 + F – Very good.)
M5 – So you have done BSc Non- Medical?
Answer–Yes Sir.
M5 – What do you mean by E= mc2?
Answer – Sir, It's energy mass conservation relation. According to this, mass can be converted in energy and vice-versa.
Here m is mass, E is Energy and c is speed of light.

M5 – Good, who gave this Relation?
Answer– Sir, Einstein gave this relationship.
M5 – Very good.
F – Who is your role model?
Answer – Mam, my parents are my role model.
F – Parents are everyone's role model. Tell us about another one who's life inspires you?
Answer– Yes mam, I have a friend whose life inspires me every time.
(Everyone Interested)
F – Okay, Why?
Answer – Mam, she is bravest girl I've ever seen in this life. She dedicates her all time for her family. She works like a son for her parents. I wish I become even 1% of her qualities one day.
F – Yes, you will. Very good.
Everyone smiled and wished me "All the best".
Overall the interview went quite well. I didn't lose my confidence and maintained calm throughout the process. I could not answer 1-2 questions but I maintained calm. Some tips would be:
Interviewers basically test your confidence, personality, communication skills etc. so work on it.

Speak in front of mirror or make a group of friends; prepare with them.

Keep an eye on current affairs and banking news.

You are expected to have a decent knowledge of your graduation subject especially when you are a fresher.

If you are doing any job, a decent knowledge of your sector and industry will help.

Be utterly honest with the panel as they will come to know if you are bluffing.

Choose the language wisely. Talking in English won't help if you don't speak sense.
I hope that this blog will help you. .

I don't know what will be my score in written but I am sure that my interview score will be good. Thank you for your time. I hope this helps you all.

The most comprehensive online preparation portal for MBA, Banking and Government exams. Explore a range of mock tests and study material at www.oliveboard.in