Canara Bank PO exam was conducted on 23rd December 2018. In this blog we will be providing you with the memory based questions asked in the General Awareness section of the exam. We have already shared with you the detailed analysis of the exam. Go through it and check the type of questions asked in the exam. Memory Based GA Questions-Canara Bank PO 2018 exam will give you an insight of what type of questions were asked and also those you took the exam can check the correct answers here. So here we present to you Memory Based GA Questions-CANARA Bank PO 2018.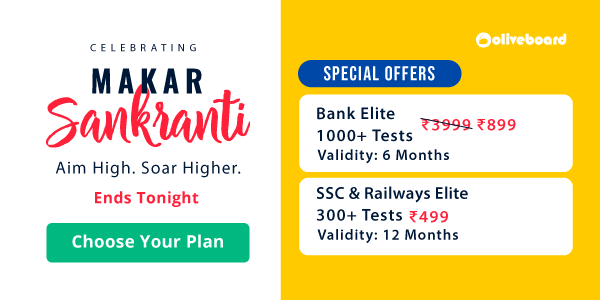 Detailed Analysis Canara Bank Po 2018 – All Slots
Take a free IBPS SO Oliveboard Mock test 2018
Memory Based GA Questions-Canara Bank PO 2018
What does D stand for in MDR? Merchant Discount Rate
In which field is the Jnanpith Award related? Literature
Where is the original Madame Tussauds Museum located? London
Which is the app launched by Indian Railways E- Procurement System (IREPS)? Aapoorti
Which is the first city in India that launched Heli Taxi services? Bangalore, Karnataka
Where is the Headquarter of Organisation for the Prohibition of Chemical Weapons (OPCW) located? Hague, Netherlands
Who is author of "Unstoppable: My Life So Far"? Maria Sharapova
Which state has become the India's first state to launch Public Cloud Policy to speed up e-governance? Maharashta
The military exercise "Ajeya Warrior" is held between India and ……………? UK
According to census 2011 which religious community in India has the highest sex ratio? Chistians
What is the range of the latest AGNI V missile developed by DRDO? 5000 KM
Which player won the ICC Player of the year award? Virat Kohli
What does M stand for in MSF? Marginal Standing Facility
What is the full-form of IDFC? Infrastructure development finance company
What was the theme of National Voter's day 2018? Accessible Elections
Which of the following nations is not a part of BIMSTEC? Brunei
Chamera II is the run of river scheme built by National Hydroelectric Power Generation Company in which state? Himachal Pradesh
Which of the following facilities is not provided by a Payments Bank? Loans Extension
Reykjavik is the capital of which country? Iceland
Which sport is Bisheshwar Nandi associated to? Gymnastics
What is the minimum paid up capital for a commercial bank? 500 Crores
Where is the headquarter of city union bank located? Kumbakonam, Tamil Nadu
Kohima is the capital of which state? Nagaland
What are the dimensions of new 10 Rupee note? 123mm*63mm
What is the maximum deposit limit under BSBDA? 50000 Rs
What is the maturity period of senior citizen certificate? 5 years
What is the capital of Latvia? Riga
Which is Jalandhar located India's first small-finance bank? Capital Small Finance Bank
3rd march every year is celebrated as which of the following? Wildlife Day
What is the position of 0 in the IFSC code? 5th
Supriya Devi is associated to which of the following fields? Actress, Cinema
Payments and Small Finance Banks can offer which of the following Schemes? Atal Pension Yojana
What is the venue of Women's World cup T20? West Indies
What is the reverse design on a new 50 Rs note? Hampi with a Chariot
Where are Ajanta Caves located? Maharashtra
What is the rank of India in Environmental Performance Index? 170
One question on call or notice money?
One payment method introduced for small vendors and businesses? Bharat QR code
Where is the international cricket stadium JSCA located? Ranchi, Jharkhand
Take a free NIACL AO prelims Oliveboard Mock Test.
Daily Hindu Editorial Vocabulary Booster
If you have any doubts regarding any Banking or Government Exams , you can directly interact with our faculty and get your doubts cleared. Join our Telegram group or click on the picture below.