Reading "The Hindu" has always been recommended by the Government Exam Toppers, as it offers an aspirant not only the daily news but also with views and perspective on daily current affairs. It also offers its readers a means to enhance their vocabulary on a day to day basis. As we all know that English Language plays a prominent role in competitive Exam whether be it IBPS PO, SBI PO, RBI Grade B, SSC CGL, NABARD and many more Banking, Insurance & other Government Exams. Many of these exams also have a Descriptive section which again requires a good vocabulary to score high in it. Also, descriptive section can help aspirants increase their overall marks in the Exam and thereby increasing their chances of getting selected. Therefore, to help aspirants enhance their vocabulary we will come up with this monthly vocabulary ebook "Vocabulary Booster July 2019" comprising of difficult words, their meanings, synonyms, antonyms and correct usage. We hope that you will like and benefit from it.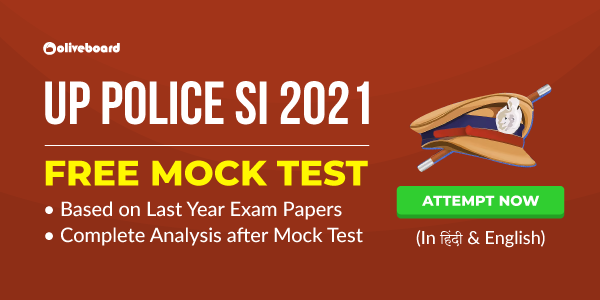 Download the free PDF Vocabulary Booster July 2019 from the link provide below or you can click on this link: http://bit.ly/Vocabulary_July_2019
[gdlr_button href="http://bit.ly/Vocabulary_July_2019″ target="_blank" size="large" background="#1b5df1″ color="#ffffff"]Click Here to Download the Free PDF[/gdlr_button]
Register for a free Oliveboard Mock Test for Bank & Govt. Exams
Vocabulary Booster July 2019
Sample Questions:
Q. What is the antonym of "Accede to"?
Refuse
Accept
Consent
Grant
Answer: (1)
Q. What is the one word for "Prod someone gently with one's elbow in order to attract attention"?
Apportion
Nudge
Wane
Stall
Answer: (2)
This was all from us in this Ebook of Vocabulary Booster July 2019.
For more Free eBooks, Click Here.
Keep visiting Oliveboard to get more E-books on Static GK, Banking awareness and Current Affairs for free.
Preparing for more exams like FCI, CWC, IBPS PO, IBPS Clerk, IBPS SO, Railways RRB ALP, RRB JE SSC CGL, SSC CPO, SEBI Grade A, ESIC SSO, LIC HFL? Ace your exam preparation with mock tests from Oliveboard. Also, refer to informative articles on Exam preparation here.
You can visit Oliveboard's Discuss Forum to interact with fellow aspirants of Banking and Government exams and learn from your peers.
You can access Oliveboard's Mock Tests and other study materials from your phone. Download Oliveboard Mobile App and prepare on the go! 

If you have any doubt in respect of Banking and Government Exam, ask directly from the faculty on Oliveboard Telegram Group. Install Telegram and join obbanking. Be a part of the Telegram communit

y

 of goal-oriented aspirants who aim for just one thing and that is- SUCCESS!
Register for IBPS PO Cracker Course only for Rs 999