JKSSB has hinted of some delays in the exam schedule for the 1889 posts of Account Assistants. For  candidates, this extra days for preparation.  To help you with that we are presenting you with a Complete Practice Test with answer keys for JK Panchayat Account Assistant Exam. Get a hands on experience of the exam paper with this paper. We recommend you to print this mock test paper and practice in a time bound environment. Apart from this you will get a free all India mock test as soon as you register for it.

Register here for a Free Mock Test & also get Daily Exam & Upcoming Offers
Complete Practice Test – JK Panchayat Account Assistant 2020
Click on the download button to save the mock test paper to your local device.


To Download More Free Ebooks Click Here & Register Yourself
Sneak Peek Into the Complete Practice Test PDF
20. Largest nationalised Bank in India is
A. Central Bank of India
B. Reserve Bank of India
C. State Bank of India
D. Bank of India
21. Who is the first Chief Minister of Jammu and Kashmir
A. Hari Singh
B. Syed Mir Qasim
C. Ghulam Mohammed Sadiq
D. Sheikh Abdullah
22. Which town in Jammu and Kashmir is also known as Apple Town
A. Sopore B. Anantnag
C. Shupiyan D. Jammu
44. Which of these companies own the search engine Bing?
A. Google
B. Microsoft
C. Amazon
D. IBM
45. Which menu option is used to add Header and Footer in a document?
A. File
B. Review
C. References
D. Insert
62. Amit donated 20% of his income to a school and deposited 20% of the remainder in his bank. If he is having Rs 12800 now, then what is the income (in Rs) of Amit?
A. 18000
B. 20000
C. 24000
D. 32000
80. Sound travels fastest in
A. Air
B. Water
C. Steel
C. Vacuum
81. Accounting provides information on
A. Cost and income for managers
B. Company's tax liability for a particular year
C. Financial conditions of an institution
D. All of the above

Register here for a Free Mock Test & also get Daily Exam & Upcoming Offers
---
DOWNLOAD THE OLIVEBOARD APP FOR ON-THE-GO EXAM PREPARATION

Video Lessons, Textual Lessons & Notes
Topic Tests covering all topics with detailed solutions
Sectional Tests for QA, DI, EL, LR
All India Mock Tests for performance analysis and all India percentile
General Knowledge (GK) Tests
Free videos, free mock tests and free GK tests to evaluate course content before signing up!

---
More JK Panchayat Account Assistant Exam Preparation Resources 
5 Sureshot JK Panchayat Account Assistant Preparation Tips
JK Panchayat AAO Exam Notifications By JKSSB
Jammu And Kashmir Current Affairs Questions Free PDF
50+ Panchayati Raj Questions Free eBook | Download Now
Ebooks
You can download 200+ ebooks important for SSC, Banking, Railway, Insurance, and other government exams here.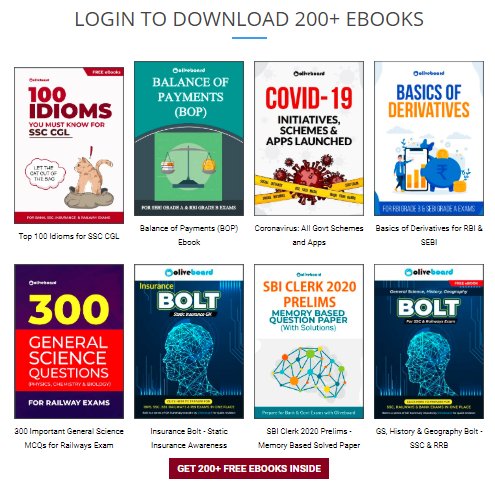 Oliveboard Bolt series E-books: 
Free Static GK E-book – More Study Materials :

Oliveboard is a learning & practice platform for premier entrance exams. We have helped over 1 crore users since 2012 with their Bank, SSC, Railways, Insurance, Teaching and other competitive Exams preparation.