The Hindu newspaper is treated as the Bible by the various exam aspirants be it Bank Exam aspirants, SSC aspirants or UPSC aspirants. Reading the editorial section of the newspaper daily has two-fold benefits: (a) It gives the editor's views on the latest happenings in India and the world, (b) It also helps enhance English vocabulary. In this blog of "The Hindu Editorial Vocabulary Booster December 2019", we have come up with a list of difficult words taken from the Hindu Editorials of the December month, their meanings, synonyms, antonyms and the correct usage of the words compiled in an ebook. Read along to understand it better.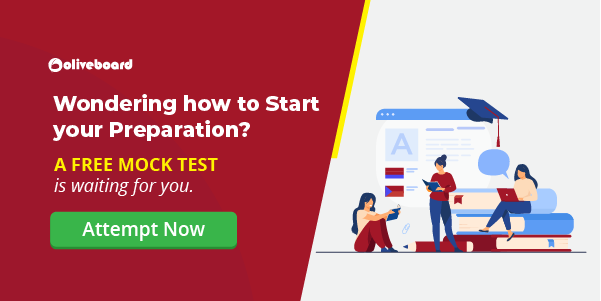 Download the free PDF Vocabulary Booster December 2019 from the link provided below or you can click on this link: http://bit.ly/Vocab-Dec-2019


Take a Free Oliveboard Test for Bank & SSC Exams
Vocabulary Booster December 2019 – Free e-book
Sample Questions:
 Q. What does the word Shoehorned mean?
To force or compress into an insufficient space or period

Relating to or using force or threats

Making a certain situation or outcome likely or possible

Characterized by or feeling intense excitement and happiness
 Answer: (1)
 Q. What is the meaning of the word Subterfuge?
Deceit used in order to achieve one's goal

Make someone feel isolated or estranged

Shock or greatly surprise

Support or strengthen
Answer: (1)
Sr. No.
Words
Meanings & Synonyms
Antonyms
Usage
1.       
Abhorrent

Inspiring disgust and loathing;

Repugnant, Detestable, Detested, Hateful, Hated, Loathsome, Loathed, Despicable

Admirable, Loved

Racism of any kind is abhorrent to me.
2.       
Absolve

Declare someone free from guilt, obligation, or punishment;

Exonerate, Discharge, Acquit, Exculpate, Vindicate, Release

Blame, Condemn, Punish

The report absolved her from all blame for the accident.
3.       
Adequacy 

The state or quality of being adequate;

Acceptability, Reasonableness, Satisfactoriness

Inadequacy, 

Inadequateness, 

Insufficiency

The adequacy of public healthcare has been brought into question.
4.       
Affirmation

The action or process of affirming something;

Assertion, Declaration, Statement, Proclamation, Pronouncement

Denial, Refutation

The reports are an affirmation that the students are learning.
5.       
Aggravating

Make a problem, injury, or offence worse or more serious;

Annoy, Bother

Calm down

Attempts to restrict parking in the city centre have further aggravated the problem of traffic congestion.
For the complete list, Download the Ebook here. 
This was all from us in this ebook of Vocabulary Booster December 2019. To read more, download the ebook from the link given above.
Take a Free Oliveboard Test for Bank & SSC Exams
Read More: 
For more Free eBooks,

 Click Here
The Hindu Editorial Month Wise PDFs – Download Here
Also, Check: