Choosing a career in a world full of options is difficult until you choose and stick to it. A bright career is a mix of good pay and great growth opportunities, but factors like work pressure, working environment, perks, and salary also affect the decision. Candidates generally remain perplexed about which career path to take because they lack knowledge about the various profiles available.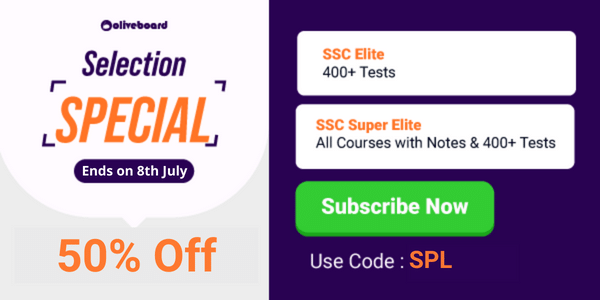 Choosing between banking and administrative positions is the toughest part for job seekers. Although, the global economy and the public finance system rely heavily on the banking industry, which is highly diversified. Candidates can also select from various branches and options in government administration based on their interests. The choice between RBI Grade B and the SSC is the one that confuses the greatest number of students.
This guide compares SSC CGL Vs. RBI Grade B depending upon various aspects to help you decide which path to take.
SSC CGL Vs RBI Grade B: Overview
The Reserve Bank of India (RBI) is India's central bank. And, the Staff Selection Commission (SSC) is a government agency, which conducts various exams to recruit new employees for different departments. We suggest our readers check out the SSC CGL Vs. RBI Grade B comparison before making a final decision.
SSC CGL Vs. RBI Grade B: Duties and Responsibilities
Let's take a look at SSC CGL Vs. RBI Grade B duties and responsibilities:
SSC CGL: This is the most sought-after exam for central government jobs in the group B, C, and D ranks. Each central government department or ministry has a different job description because there are many positions to choose from. Simply put, the authority and prestige that come with SSC CGL jobs are well worth the time and effort it takes to get one.
RBI Grade B: The RBI is the country's central bank, and it keeps interest rates and currency values stable. It also monitors the liquidity and credit flow. Hence, the roles and responsibilities of a grade B officer of the Reserve Bank of India are high-grade, unlike any other commercial bank.
SSC CGL Vs. RBI Grade B: Job Profile
SSC CGL: Sub-District Magistrate or Additional District Magistrate is the position that an officer gets after passing the SSC CGL Exam. The officer usually gets the post in remote areas, to major cities only after a few promotions.
RBI Grade B: These officers begin at the managerial level and get the posts in major cities such as Delhi, Mumbai, Kolkata, Chennai, Bangalore, etc.
SSC CGL Vs. RBI Grade B: Career Graph
SSC CGL: SSC CGL officers start as an ADM/SDM and rise up to the rank of Cabinet Secretariat. Both power and prestige are the perks that SSC CGL officers enjoy throughout their life.
RBI Grade B: RBI Grade B officers begins their career at the managerial level and work their way up to the RBI Deputy Governor post (next to the RBI Governor) after a few promotions. An RBI officer enjoys a lavish lifestyle.
SSC CGL Vs. RBI Grade B: Salary, Perks, Allowances, and Benefits
SSC CGL:
Salaries for SSC CGL positions are in accordance with government standards based on 7th pay commission rates. The salary range is between Rs. 30,000 and 45,000 per month, depending on the grade level and the academic division.
They also get additional benefits like job security, lower workloads, better social status, promotions, and more. They also get paid vacations and leave, as well as pensions and medical facilities.
DOWNLOAD THE OLIVEBOARD APP FOR ON-THE-GO EXAM PREPARATION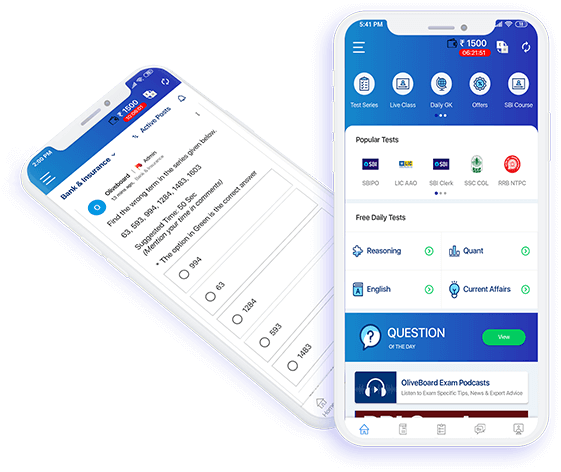 Video Lessons, Textual Lessons & Notes
Topic Tests covering all topics with detailed solutions
Sectional Tests for QA, DI, EL, LR
All India Mock Tests for performance analysis and all India percentile
General Knowledge (GK) Tests
Free videos, free mock tests and free GK tests to evaluate course content before signing up!

RBI Grade B:
RBI Grade B officers begin on a gross monthly salary of about Rs. 68,000. The salary includes a variety of perks, such as a stipend, a housing allowance, and other expenses.
As a result of their position, these officers get the benefits of a host of perks and benefits, including free transportation, an official car, free electricity, and more. They also use this opportunity to move up the ranks of their careers, either by going abroad or being promoted to a more senior position.
SSC CGL Vs. RBI Grade B: Working Hours and Work Pressure
SSG CGL:
The number of hours that government administrative officers work each week depends on their rank and position. It's like a normal working day for people in higher positions because they have to focus on their work more intensely and for longer periods of time. In contrast, low-level employees can go home after completing their work.
These officers occasionally work on Saturdays and Sundays, too. Their work-related stress largely depends on the position held and the scope and volume of the tasks assigned. This job also involves frequent transfers.
RBI Grade B:
RBI Grade B officers need to work a minimum of five days a week. A typical workday for them lasts from 9:15 am until 5:30 pm.
Being an RBI Grade B officer necessitates a high level of productivity and expertise. As Grade B officers of the Reserve Bank of India, they handle a great deal of stress, although they do not face many transfers.

Conclusion
Both SSC CGL and RBI Grade B jobs offer the opportunity to serve the nation. It all gets down to how thoughtfully you follow the comparison in this article on SSC CGL Vs. RBI Grade B and make a well-informed decision.
FAQs:
Which is tougher if we compare SSC CGL Vs. RBI Grade B?
Depending upon the vastness of the syllabus of SSC CGL Prelims and Mains, SSC CGL exam preparation requires more effort as compared to the RBI Grade B exam.
What is the career growth of RBI Grade B?
The progression of RBI Grade B employees' careers is as follows:
Assistant Manager
Manager
Assistant General Manager
Deputy General Manager
General Manager
Chief General Manager
Principal Chief General Manager
Executive Director
Deputy Governor
Governor
  Oliveboard Live Courses & Mock Test Series