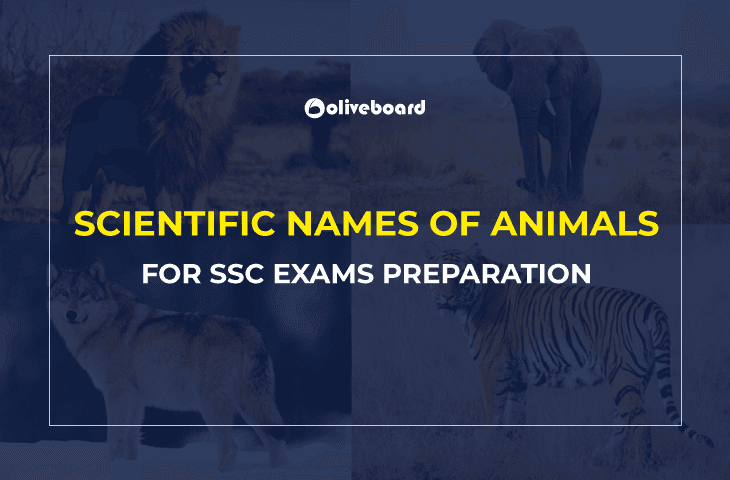 Current Affairs and General Awareness section is one of the most important and high scoring sections of SSC Exams like SSC-CGL, SSC CPO, SSC CHSL etc. Therefore, we regularly provide you with Free Static GK and Current Affairs related E-books for your preparation. In this section, questions related to Scientific Names of Animals have been asked. Hence it becomes very important for all the candidates to be aware about all the important Scientific Names of Animals.
In all the Bank and Government exams, every mark counts and even 1 mark can be the difference between success and failure. Therefore, to help you get these important marks we have created a Free E-book on Scientific Names of Animals.
The list of all the important Scientific Names of Animals is given in this Free E-book on Scientific Names of Animals.
Download the Scientific Names of Animals Ebook – http://bit.ly/Animals-Sci-Names
Download E-book
Glimpse of the Ebook -:
Scientific Names of Animals
| | |
| --- | --- |
| Common Name | Scientific Name |
| African bush elephant | Loxodonta africana |
| Amazon river dolphin | Inia geoffrensis |
| American alligator | Alligator mississippiensis |
| American bison | Bison bison |
| Andean condor | Vultur gryphus |
| Arabian camel | Camelus dromedarius |
| Asian elephant | Elephas maximus |
| Atlantic salmon | Salmo salar |
| Bactrian Camel | Camelus bactrianus |
| Bahaman raccoon | Procyon lotor maynardi |
| Banded pitviper | Trimeresurus fasciatus |
| Black rhinoceros | Diceros bicornis |
| Black widow spider | Latrodectus mactans |
Download the Full E-book here
Sample Questions –
Q. The Scientific name of 'Human Being' is – (SSC 2017)

(a) Homo Nigrum
(b) Melogena Sapiens
(c) Homo Sapiens
(d) Tigris Solanum
Answer: Option C – Homo Sapiens
Q. 'Canis lupus familiaris' is the scientific name of?
(a) Sheep
(b) Dog
(c) Cat
(d) Pig
Answer: Option B – Dog
Oliveboard Bolt series E-books: 
Free Static GK E-book – More Study Materials :
We hope you like the information provided in the above Static GK Free Ebook would. Keep visiting this page to get more E-books on Static GK, Banking awareness and Current Affairs for free. All the best for your exams.
  Oliveboard Live Courses & Mock Test Series