Priority Sector Lending is a very important topic when it comes to Banking and Government Exams. Very often questions are asked in various Banking Exams and Government Exams such as SBI PO and Clerk, IBPS PO and IBPS Clerk, RBI Grade B and Assistant, SSC CGL, UPSC, NIACL AO, IBPS SO SEBI, ESIC SSO, NABARD, IBPS RRB, UPSC and in IBPS PO interview as well. So,here we provide you all the crucial information about the Priority Sector Lending in India, who regulates and implements the Priority Sector Lending targets and much more.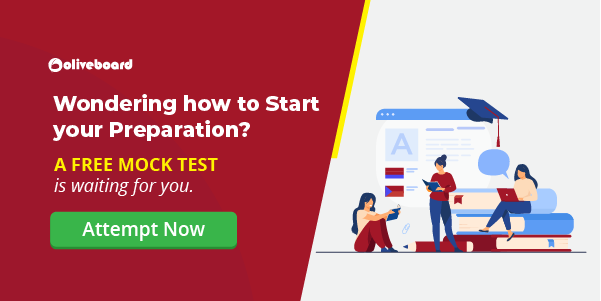 We provide you free ebook every week to keep you updated with all possible topics that might come in an exam.
Download the free PDF of Priority Sector Lending in India from the adjoining link or from the link provided below: http://bit.ly/PrioritySectorLending
[gdlr_button href="http://bit.ly/PrioritySectorLending" target="_blank" size="large" background="#1b5df1″ color="#ffffff"]Download the PDF Here[/gdlr_button]
Take Oliveboard Free Mock Test for Banking & Government Exam

Priority Sector Lending in India
Priority sectors are those sectors of the economy that would not get timely and requisite attention in the absence of special dispensation to them. The Central Government and the Reserve Bank of India give due importance when it comes to providing credit/loans to these sectors to alleviate these sectors. RBI sets certain targets of credit that should be provided to these vulnerable sectors by the banks and other financial Institutions which otherwise may not be attractive to the banks from the point of view of vulnerability.
Here are few Sample Questions:
Q1. What is the limit of Bank loans to Micro and Small Enterprises to be eligible for classification under priority sector?
A) Rs 5 crore
B) Rs 10 crore
C) Rs 15 crore
D) Rs 20 crore
Solution:  A
Q2. What is the loan limit for education under priority sector?
A) Rs 5 lakh
B) Rs 10 lakh
C) Rs 15 lakh
D) Rs 20 lakh
Solution: B
Oliveboard Bolt series E-books: 
Free Static GK E-book – More Study Materials :
We hope you like the information provided in the above Static GK Free Ebook would. Keep visiting this page to get more E-books on Static GK, Banking awareness and Current Affairs for free. All the best for your exams.
Monthly Current Affairs PDF