SBI Apprentice Syllabus
SBI Apprentice Syllabus 2023: The State Bank of India conducts the SBI Apprentice recruitment every year. Interested candidates should know the exam pattern and syllabus for the same. This article provides the exam pattern and syllabus for the SBI Apprentice exam 2023.
SBI Apprentice Exam Pattern 2023
The SBI Apprentice Recruitment has a 3-stage selection process:
Online Written Test
Local Language Test
Medical Test
SBI Apprentice Online Test Pattern
The SBI Apprentice online exam will have a total of 100 MCQs. The duration of the exam is 1 hour, and each section will have a separate time limit of 15 minutes. This means that the candidate should try and complete that section within the given time. The following table shows the exam pattern for the online test of SBI Apprentice.
| Sl. | Name of test | No. of Questions | Maximum Marks | Duration |
| --- | --- | --- | --- | --- |
| 1. | General/Financial Awareness | 25 | 25 | 15 mins |
| 2. | General English | 25 | 25 | 15 mins |
| 3. | Quantitative Aptitude | 25 | 25 | 15 mins |
| 4. | Reasoning Ability & Computer Aptitude | 25 | 25 | 15 mins |
| | Total | 100 | 100 | 1 hour |
Points to Remember
There will be 1/4th negative marking for each incorrect answer.
The SBI Apprentice online test will be in 13 regional languages – Assamese, Bengali, Gujarati, Kannada, Konkani, Malayalam, Manipuri, Marathi, Oriya, Punjabi, Tamil, Telugu, and Urdu, in addition to English and Hindi.
SBI Apprentice Local Language Test
All candidates can apply for SBI apprentice recruitment from only 1 state. The candidate applying from a particular state should be proficient in the specified local language of that State (reading, writing, speaking and understanding) as mentioned in the official notification.
The SBI Apprentice local language test will be conducted after qualifying for the online written examination. Candidates who fail to qualify for this local language test will not be engaged for the apprentice.
SBI Apprentice Medical Test
Candidates who clear the online written test and local language test should also clear the Medical test as per the bank requirement
SBI Apprentice Syllabus 2023
Candidates should know the topics and content they have to study for the SBI Apprentice online test. This section covers the syllabus for all four sections.
SBI Apprentice Syllabus 2023 – Quant
The syllabus for SBI Apprentice quantitative section is as follows-
1. Average
2. Percentages
3. Profit & Loss
4. Simple Interest & Compound Interest
5. Series
6. Data Interpretations
7. Probability
8. Simplifications
9. Mixtures & Ratio Proportion
10. Time & Work
11. Time, Speed & Distance
12. Mensuration
SBI Apprentice Syllabus 2023 – Reasoning
The syllabus for SBI Apprentice reasoning section is as follows-
1. Alphanumeric Series
2. Arrangements
3. Puzzles
4. Blood Relations
5. Syllogism
6. Data Sufficiency
7. Coding/Decoding
8. Direction Sense
9. Seating Arrangements
10. Order and Ranking
11. Machine Input-Output
12. Inequalities
13. Number System and Conversions
14. Logical Reasoning
15. Input-Output
16. Basics of Hardware and software,
17. Windows operating system basics,
18. Internet terms and services,
19. Basic Functionalities of MS-Office( MS-word, MS-Excel, MS-PowerPoint)
20. History of computers
21. Networking and communication
22. Database basics
23. Basics of Hacking,
24. Security Tools
25. Viruses
SBI Apprentice Syllabus 2023 – English
The syllabus for SBI Apprentice English section is as follows-
1. Reading Comprehension
2. Cloze Tests
3. Fill in the blanks
4. Sentence Errors
5. Vocabulary based questions
6. Sentence Improvement
7. Para-jumbles
8. Paragraph Based Questions
9. Inappropriate Usage
10. Idioms & Phrase
SBI Apprentice Syllabus 2023 – General/Financial Awareness
The syllabus for SBI Apprentice General/Financial Awareness section is as follows-
1. Banking Awareness
2. Financial Awareness
3. Government Schemes and Policies
4. Current Affairs
5. Static Awareness
6. India's Financial and Banking System
7. Budget and Monetary Plans of the Government
8. Key National Institutions
9. Basics of Banking
10. Static GK
11. Awards & Honours
12. Latest Appointments
13. Important Days
SBI Apprentice Syllabus 2023 PDF
The SBI Apprentice Syllabus PDF is a crucial resource for candidates aspiring to join the State Bank of India as apprentices. The syllabus includes sections on quantitative aptitude, reasoning ability, general English, and general/financial awareness, ensuring candidates are well-prepared for the assessment.
Furthermore, computer aptitude and marketing aptitude are integral components. By studying this syllabus, candidates gain a clear understanding of the exam's content, allowing them to focus their preparation and increase their chances of success in securing the apprenticeship position at SBI.
SBI Apprentice Syllabus 2023 – Frequently Asked Questions
Q1. What is the SBI Apprentice syllabus?
A1. The syllabus includes topics like reasoning ability, quantitative aptitude, English language, general awareness, and computer knowledge.
Q2. What is the duration of the SBI Apprentice exam?
A2. The SBI Apprentice test is for 1 hour.
Q3. Are there negative marks for wrong answers in the SBI Apprentice exam?
A3. Yes, there is a penalty of 1/4th of the marks assigned to that question for each wrong answer.
Q4. Is there an interview for the SBI Apprentice selection process?
A4. Yes, after the written exam, candidates who qualify will be called for an interview.
Q5. Can I find previous years' question papers for the SBI Apprentice exam?
A5. Yes, previous years' question papers are available on the official SBI website or other trusted sources.
Q6. What are the eligibility criteria for the SBI Apprentice exam?
A6. The eligibility criteria vary, but generally, candidates should be between 20 and 28 years old, have a graduate degree, and meet the specific requirements set by SBI.
---
---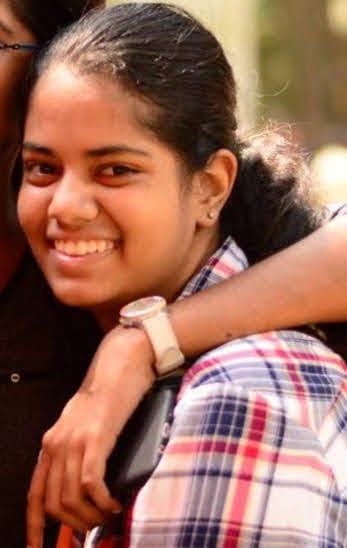 I write content to help people prepare for banking exams because I have experience as an aspirant myself. My goal is to provide accurate and easy-to-understand information for candidates. I cover various topics such as exam patterns, syllabus, study techniques, and time management to support those preparing for the exams. As a former aspirant turned content writer, I want to make the information accessible and helpful for others so that they can do well in their banking and government exams and achieve their goals.
  Oliveboard Live Courses & Mock Test Series