JAIIB Exam Analysis
JAIIB Exam Analysis 2023: The Indian Institute of Banking and Finance successfully conducted the IE & IFS Paper Examination on the 7th of May 2023. IIBF only conducted the examination for the paper on Indian Economics and Finance. In this blog, we will provide you with the JAIIB Exam Analysis.
JAIIB Exam Analysis 2023
The Difficulty Level of the JAIIB Paper was from easy to moderate as per the candidate's responses. JAIIB 2023 Examination was conducted in three shifts.
JAIIB Exam Analysis 2023- Shift 1
Reforms in 1992
GDP Deflator
Meaning Of NNP
Calculation Of NNP
Paid Up Capital Of RBI
Narshiman Committee Recommendations
Reforms Included in 1997
Foreign Exchange Regulated By
Factoring(2-3 Questions)
Priority Sector(3-5 Questions)
Joint Venture(3-4 Questions)
Primary Deficit
Fiscal Deficit
Gati Shakti
Money Supply(M1, M2)
Treasury Bills Number Of Days
RBI Act, 1934
NABFID Related Which Is True
Demand Curve Graph X axis Y axis
Self Help Groups
Business Cycles Characteristics Of Boom Economy
Merchant Banking
CRR Limit
Meaning of Sunrise Sector
Death Benefit of PMJJBY
Micro Finance Loan given upto income of
World Bank Classification Of Countries based on per capita income
RBI Act banks allowed how much percent to invest in subsidiary
SFB priority sector limit based on ANBC
Banking which sector(Primary/Secondary/Tertiary)
Balance Of Payment Committee Headed By
COP 26 Targets
NITI Aayog 2022 23 Framework
Venture Capital Related
SLR
Sponsored Bank share holding in RRBs
Notice Money
Health Insurance
Type Of REIT
LTRO
PSLC
Minimum Threshold For Banks Deposit For Nationalization in 1969
OSOWOG
MSF Rate
ACU (Member Country)
CAMELS
Insurance Case Study
LP Theory and Classical Theory Merged By
Multimodal Connectivity Plan
SDG Given By
One Sun One World One Grid Purpose
Capital Market Characteristics
Budget Day
Derivatives Include
RBI Act-RBI Enna share la vanglm
Keynes Theory By Whom
Hire Purchase Characteristic
PSL For Small Finance Bank
RBI Section 17
JAIIB Exam Analysis 2023- Shift 2 and 3
The second and third shifts of JAIIB IE & IFS Exam 2023 has been held across various centers of the nation and the level of the exam was Moderate-Tough. Here, we have listed down the topics from which questions were asked.
Merchant Banking
Factoring
NITI Aayog
SDG
Brownfield Investment
Prof. Raj Krishna Committee
GDP Deflator
Scare and Mean Definition
Sunrise Sector
Micro Finance
Malegam Committee
Mutual Fund
PMJJBY-Death Benefit
NABFID
RBI Related Questions(4-5)
Operating Leasing
Hirer(Hire Purchase)
Types of REIT-Odd Man Out
NBFC
Venture Capital
Monetary Policy Tools
Money Market Investments
Money Multiplier
Credit Rating and Credit Scoring
Banking Revolution Act
Characteristics Of Currency
Definition Of Merchant Banker
Atal Pension Yojana
Public Provident Fund-Lock in Period
Bad Bank
The ultimate authority must always rest with the individual's own reason and critical analysis

Dalai Lama
Indian Economy and Indian Financial System- IE & IFS
JAIIB Exam Analysis: The IE & IFS Paper of the JAIIB Exam in the previous cycle was believed to be tough.
JAIIB PPB Exam Analysis 2023 – 13th May 2023
JAIIB PPB exam has been held and here you can check the complete JAIIB PPB Exam Analysis 2023. Exam was easy to moderate.
Official Valid Document(OVD)
Cheque Truncation System(CTS)
National Automated Clearing House(NACH)
INFINET
Unified Payments Interface Settlement Cycle
Maximum Members Of Self Help Groups(SHG)
Pos Limit
NRE,NRO
Pradhan Mantri Fasal Bima Yojana
Debts Recovery Tribunal(DRT)
IMPS(3-4 Questions)
Difference Between Router & Hub
White Label ATM
Digital Currency
Not  A Part Of CBS
Bill Of Exchange Interest
Ethics(4-5 Questions)
Section 131 Of NI Act
Attachment Order
Numerical on Working Capital and Fixed Capital
Principal and Agent Relation Section
Non Banking Financial Company-MFI
Insider Trading
NPA Provisions
Capital Conservation Buffer
RTGS UTR
PSL Target
Loans To Commercial Bank
Local Area Network(LAN)
Dupilcate Demand Draft
Star Topology
JAIIB Exam Analysis 2023: Conclusion
We hope that JAIIB Exam Analysis has provided useful information for your preparation.
Please contact Oliveboard if you have any questions.
Keep following Oliveboard for more updates. To stay updated, follow Oliveboard on Facebook and Telegram.
Happy Learning and Happy Preparations!
All the best for your exams!
JAIIB Study Material Compilation
And more…
---
---
DOWNLOAD THE OLIVEBOARD APP FOR ON-THE-GO EXAM PREPARATION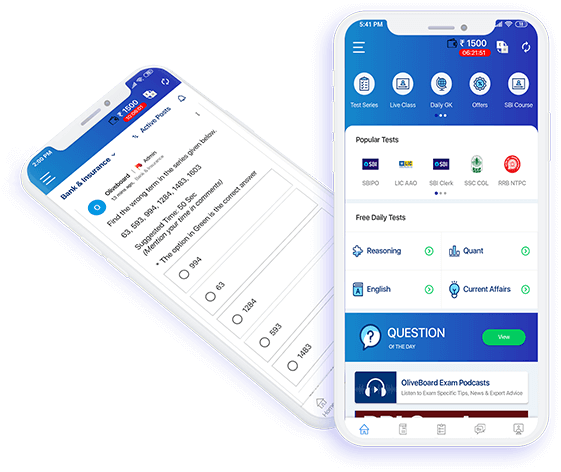 Video Lessons, Textual Lessons & Notes
Topic Tests covering all topics with detailed solutions
Sectional Tests for QA, DI, EL, LR
All India Mock Tests for performance analysis and all India percentile
General Knowledge (GK) Tests
Free videos, free mock tests, and free GK tests to evaluate course content before signing up!
JAIIB Exam Analysis 2023- Frequently Asked Questions
Q.1 What was the level of JAIIB Exam Analysis 2023?
Ans. According to the candidate's response, the paper was easy to moderate.
Q.2 In how many shifts exam was conducted?
Ans. JAIIB Exam 2023 was conducted in 3 shifts.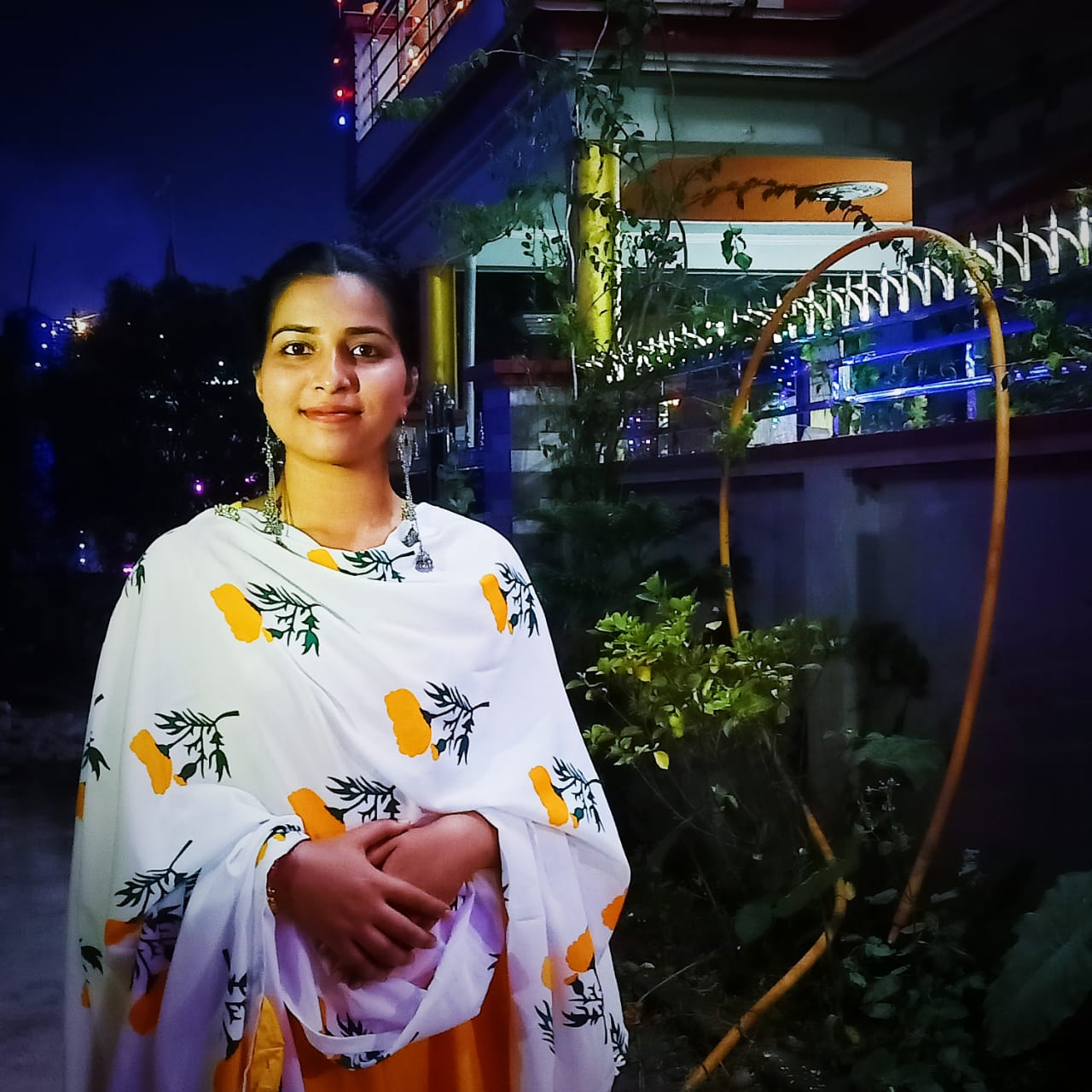 Hey everyone, I'm Vaishnavi Kumari, an edtech writer and a dedicated aspirant for government exams, including banking and SSC exams. Having worked with several edtech platforms, I am committed to providing you with essential and accurate information to ace these exams. With my experience as both a writer and an aspirant, I understand your needs and challenges, and my aim is to make your preparation journey smoother. I'll focus on specific sections of the exams, compiling comprehensive and helpful content that covers the crucial topics, tips, and strategies you need to succeed. Let's conquer these exams together!
  Oliveboard Live Courses & Mock Test Series