State Bank of India and its subsidiaries, Nationalized Banks of India, and Regional Rural Banks are public sector banks under special statutes. This article deals with the Public Sector Banks And Cooperative Banks, their functions, management, business, and concepts important for JAIIB exams.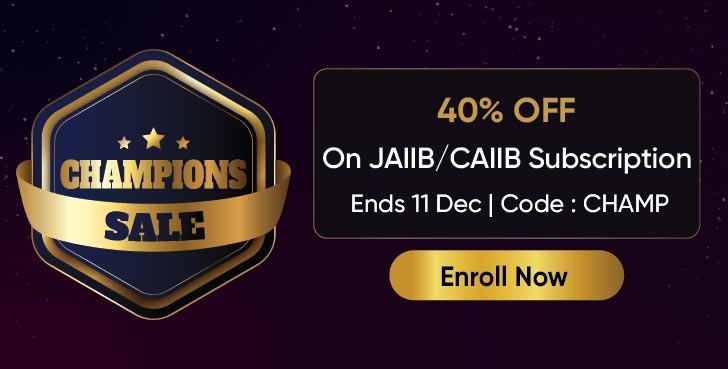 Public Sector Banks And Cooperative Banks
State Bank And Its Subsidiaries
As a nationalized bank, State Bank and its subsidiary banks engage in the business of banking and other permissible banking activities. In 1955 the State Bank Of India Act, Section 3, established the State Bank Of India as the successor to the Imperial Bank Of India. Reserve Bank of India holds the most shares. The Reserve Bank is free to transfer its shares, but cannot do so if doing so would result in reducing its holdings below 50% of the issued capital. Only the Reserve Bank has voting rights above 10%.
Managing Director and Chairman are appointed for a term of five years, with the option to be reappointed at the end of that term. The Government may terminate their employment by giving 3 months' notice or notice pay in lieu of it after consulting with the Reserve Bank. Nationalized banks and the State Bank act as agents for the Reserve Bank in conducting banking business on behalf of the Central Government.
Subsidiary Banks
SBH State Bank of Hyderabad Act, 1956
SBS Saurashtra State banks (amalgamation) Ordinance, 1950
All other banks State Bank Of India (Subsidiary Banks) Act, 1959
State Bank Of India owns the majority of the shares. The State Bank may freely transfer its shares in accordance with Section 18 of the Act, but State Bank cannot transfer its shares if this would reduce its shareholding to less than 50%.
Management Of Subsidiary Bank
The Board consists of the Chairman of the State Bank (ex-officio chairman), the Managing Director, and other directors. With the approval of the Reserve Bank, the state bank appoints the Managing Director after consulting with the subsidiary bank's board.
Business Of Subsidiary Bank
Under Section 36 of the SBI Subsidiary Act, a subsidiary bank must act as an agent of the State Bank.
Regional Rural Banks
In 1975, they were created under the RRB Ordinance 1975. The ordinance was later replaced by the RRB Act, 1976. In terms of Section 3 of the RRB Act, the Central Government was authorized to establish RRBs on the request of Sponsor Banks in the official gazette. Capital Issued Ratio (50:35:15) (Cental Government: Sponsor Bank: State Government). Located in limited geographical areas, regional rural banks cater to rural industries, trade, farmers, artisans, and others.
Nationalized Banks
The Bank Nationalisation Act 1970 and Banking Companies (Acquisition and Transfer of Undertaking) Act 1980. Private banks' undertakings were transferred to the corresponding new banks, commonly referred to as nationalized banks.
Paid-up Capital. Originally, the entire Paid-up Capital of these banks was held by the government. Some of these banks recently issued shares to the public, but the government still holds majority stakes in all of them. The shares, other than the shares held by the Central Government, are freely transferable. SBI Act 4 Divide capital into shares with a face value of Rs.10 each instead of Rs.100
There was a modification to the restriction on voting rights (200 shares only) and a deletion to the restriction on dividend for BC(A&T)3 with an authorized capital of Rs.1,500 crore divided into shares of Rs.10.
The Banking Companies (Acquisition and Transfer of Undertakings)
All public sector banks are governed by their respective, statutes and the rules, regulations, or schemes made under these statutes. In addition to this, these banks are also governed by certain provisions of the Banking Regulation Act, as stipulated in Section 51 of that Act. The provisions of the Reserve Bank of India Act are also applicable to them.
Cooperative Banks
Cooperative banks are cooperative societies that engage in the banking business. The cooperative banks that operate only in one state are governed by the state's laws on cooperatives.
A cooperative bank operating in more than one state is registered under the multi-state Cooperative Societies Act. Cooperative banks are subject to the Banking Regulation Act as set forth in Section 56, but with certain modifications. Co-operative banks are, in this context, state cooperative banks, central cooperative banks, and primary cooperative banks.
Despite the fact that the bank's constitution is governed by cooperative laws, the activities of the bank are regulated by the Reserve Bank under the BR Act.
If a cooperative bank operates in only one state the state law applies and in case cooperative banks operate in more than one state, the Central Act applies.
A cooperative bank means a state cooperative bank, a central cooperative bank, and a primary cooperative bank.
The following loans and advances shall not be granted by a cooperative bank:
Loans and advances against its own shares.
Unsecured loans or advances to any of its directors
Directors interest
Unsecured loans and advances in which the Chairman managing agent etc.
We hope this article on Public Sector Banks And Cooperative Banks is helpful to you. Keep watching this space for more IIBF JAIIB Legal and Regulatory Aspects of Banking study notes.
IIBF JAIIB Legal and Regulatory Aspects of Banking Exam Pattern
Organization
Indian Institute of Banking & Finance (IIBF)
Exam
Junior Associate of Indian Institute of Bankers (JAIIB)
Exam Name
Legal and Regulatory Aspects of Banking (LRAB)
Total Questions
120 Objective – Multiple Choice Questions (MCQs)
Total Marks
100 Marks
Passing Marks
50 Marks
Test Duration
2 Hours (120 Minutes)
Exam Language
English Hindi
Exam Mode
Online (Computer Based Test)
Negative Marking
Not Applicable
Exam Fees
JAIIB Legal and Regulatory Aspects of Banking Certification Registration Fees
1st attempt = Rs.2,400/-
2nd attempt = Rs.1,000/-
3rd attempt = Rs.1,000/-
4th attempt = Rs.1,000/-
JAIIB Study Material Compilation
Also Read:
Also Check:
When was the first law, regulating the working of cooperative societies, was promulgated by British India Government?
1904
Where was the first society under Cooperative Societies Act 1904 registered in India?
Kanjipooram
Who regulates the functioning of District Cooperative Banks in India?
RBI

The most comprehensive online preparation portal for MBA, Banking and Government exams. Explore a range of mock tests and study material at www.oliveboard.in
  Oliveboard Live Courses & Mock Test Series