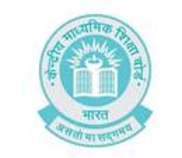 Class XII results of CBSE declared
The Central Board of Secondary Education (CBSE) declared Class XII results.
Trivandrum performed best amongst all regions with 97.32% pass percentage followed by Chennai region with 93.87% while Delhi stands at third position with 89% pass percentage.
The overall pass percentage for this year is 83.01% which is nearly 1% more than last year.
Did you Know
Presently CBSE has 10 regional offices.

There are approximately 19,316 schools in India and 211 schools in 25 foreign countries affiliated to the CBSE