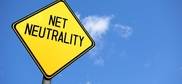 Centre upholds Net neutrality proposals
Government has approved the principle of net neutrality.
Telecom & Internet service providers must treat all data on the Internet equally, and not charge differently by user, content, site, platform, or application.
Did you Know
Telecom Commission (TC) - the highest decision making body in Department of Telecom, approved the recommendation made by TRAI on the subject.