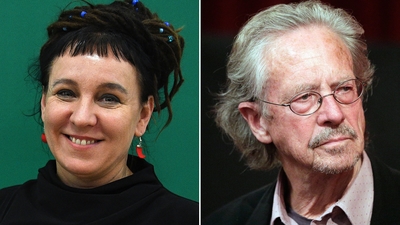 Olga Tokarczuk & Peter Handke awarded Nobel literature prize for 2018 & 2019
The Nobel Prize in Literature for 2018 is awarded to the Polish author Olga Tokarczuk & for the year 2019 is awarded to the Austrian author Peter Handke. Literature Nobel prize was suspended in 2018 after a sexual assault scandal.
Did you Know
Olga Tokarczuk won the Man Booker International Prize last year.