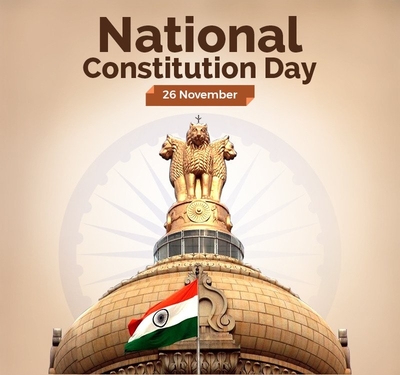 Constitution Day or Samvidhan Diwas : 26 November.
The day is also known as National Law Day. The day commemorates the adoption of the Constitution in India. Earlier it commemorates the Purna Swaraj, Lahore Session in 1930. Since 2015, the day is celebrated to promote Constitution values among citizens.
Did you Know
Constitution adopted: 26 January 1950.