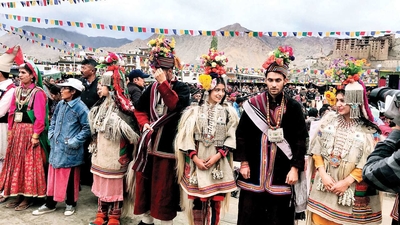 Union Min for Tribal Affairs Arjun Munda launched the first virtual 10-day long Aadi Mahotsav festival for tribes
Arjun Munda launched the 10-day long Aadi Mahotsav. It is a unique celebration of the spirit of tribal culture, crafts, cuisine and commerce. It commenced in 2017. It aims to familiarize people with the rich & diverse craft & culture of tribal communities.
Did you Know
TRIFED Chairman: Ramesh Chand Meena.