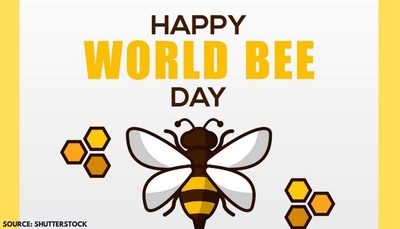 World Bee Day is observed across the globe on May 20.
The main purpose of this World Bee Day is to acknowledge the role of bees and other pollinators for the ecosystem.
This year, in its 4th observance of this International Day, FAO is organizing a Virtual Event on 20 May 2021 with the theme "Bee engaged- Build Back Better for Bees".
On this day, in 1734, Anton Jansa, the pioneer of beekeeping, was born.
Did you Know