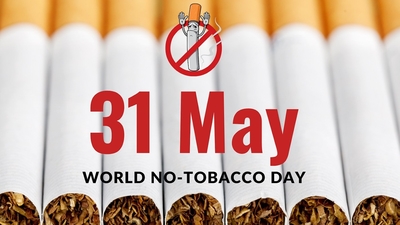 World No Tobacco Day 2021: May 31
No Tobacco Day or Anti-Tobacco Day is marked on May 31. The day as the name suggests is meant to raise awareness about the adverse effects of smoking. The day created by World Health Organisation (WHO) in 1987, aims to sensitise people about the hazardous diseases that can be caused due to smoking.
Did you Know
2021 Theme: "Commit to Quit".