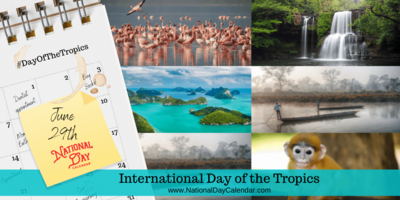 International Day of the Tropics | June 29
The event is an UN initiative that aims to promote tropical regions on Earth, raise awareness about the conservation strategies, and celebrate the remarkable diversity that abounds the planet.
In 2014 on June 29, Nobel Laureate Aung San Suu Kyi had introduced the 'State of the Tropics Report' that suggested a very distinct point of view on the tropical regions.
Did you Know
Theme 2021:- 'State of the Tropics Report 2021' is The Digital Divide in the Tropics.