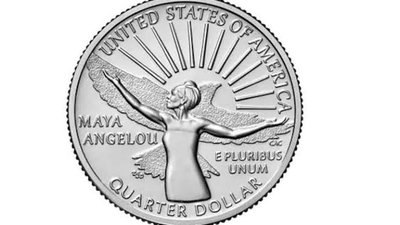 Poet Maya Angelou becomes the first black woman to appear on US coin
The US Treasury has minted coins featuring poet Maya Angelou - the first black woman ever featured on the US 25-cent coin known as a quarter.
Angelou, a poet and activist, was the first black woman to write and perform a poem at a presidential inauguration.
In 2010, she was given a Presidential Medal of Freedom - the highest US civilian award - by President Barack Obama.
Did you Know