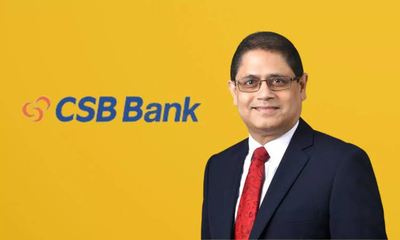 Pralay Mondal named as new MD & CEO of CSB Bank
Kerala-based CSB Bank announced the appointment of Pralay Mondal as new Managing Director and CEO of the bank.
Mondal's appointment is for a period of three years from September 15, 2022 up to September 14, 2025 in line with the approval of RBI.
Mondal held the position of interim Managing Director & CEO of the Bank with effect from April 1, 2022 till date.
Did you Know