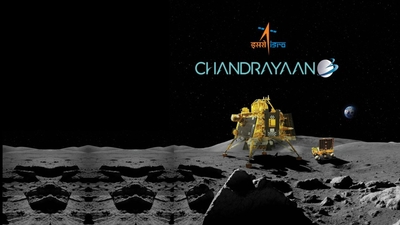 India's Chandrayaan-3 successfully lands on the Moon
Indian Space Research Organisation (ISRO) has successfully landed its Chandrayaan-3 Lander Module on the surface of the Moon.
ISRO's Chandrayaan-3 mission successfully completed its month-long journey from Earth to the Moon, making a soft landing on the lunar south pole.This is the same region where its predecessor, Chandrayaan-1, discovered the presence of water molecules.
Did you Know
Pragyan (rover) has a mission life of 1 lunar day, approximately equal to 14 Earth days.