Employees' State Insurance Corporation of India (ESIC) had in the month of March 2019 announced 1700+ Vacancies for the Post of Upper Division Clerk (ESIC UDC) and the Preliminary Exam for the same is scheduled on 14th of July 2019. The admit cards of ESIC UDC Prelims Exam 2019 are available on the ESIC official website for download. The Salary, Job Profile and Career Growth are three of the very important factors that an aspirant is very anxious as well as excited to know about. So in this blog we will discuss ESIC UDC Salary 2019, Job Profile & Career Growth.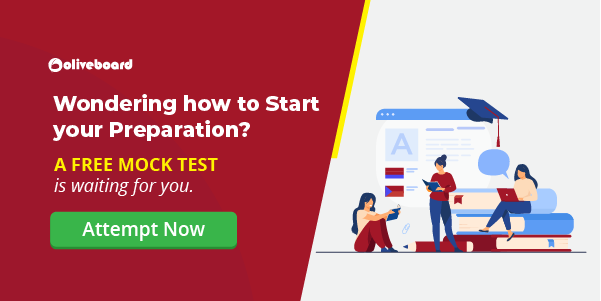 Take Oliveboard's ESIC UDC Free Mock Test
ESIC UDC Prelims Admit Cards 2019 – Download Here 
Important Dates
| | |
| --- | --- |
| Commencement of Call letter Download | 19 – 06 – 2019 |
| Closure of Call letter Download | 14 – 07 – 2019 |
[gdlr_button href="https://ibpsonline.ibps.in/esicsucmar19/cloea_jun19/login.php?appid=43326033f1953828aa6fbd9649d4efef" target="_blank" size="large" background="#1b5df1″ color="#ffffff"]Download ESIC Admit Card 2019[/gdlr_button]
ESIC UDC Salary 2019
Know about ESIC UDC Salary 2019 like pay matrix, entry pay, pay-band, Grade pay and other allowances below. This ESIC UDC Salary 2019 details are as per the 7th Pay Commission.
As per the Official Notification, the Pay Scale of an ESIC UDC is Level- 4 of Pay Matrix (Civilian employees)
With an Entry Pay of Rs. 25,500,
And with a Pay Band Rs. 5,200-20,200
With Grade Pay Rs. 2,800 of 7th Central Pay Commission

Plus Dearness Allowances (DA), Housing Renting Allowance (HRA), Transport Allowance and other Allowances.
Take Oliveboard's ESIC UDC Free Mock Test
ESIC UDC Job Profile 2019
Let us go through the job roles and responsibilities for the post of Upper Division Clerk (UDC) in the ESIC.
Categories

Roles and Responsibilities

If posted in the Regional office/ Headquarters/




Sub-Region Office

Accounts Related Work

Drafting Letters

Maintaining Files

Online Processing of Data

If posted in Branch Office (Non-cashier)

Drafting Letters

Maintaining Registers

Preparing Monthly, Quarterly and Yearly reports

Preparing Online Payment Dockets

Uploading of Various Certificates

If posted in Branch Office (Cashier)

Bank-Related Works

Issuing Cheques

Maintaining Cashbook
Take Oliveboard's ESIC UDC Free Mock Test
Let us dig deeper into the job responsibilities of ESIC UDC. These job responsibilities are clearly given by the ESIC itself on official website.
Job Responsibilities while working in Regional Office
(HQ/RO/SRO/ESIH/D MD/ESI DESPENSARIES)
Thorough checking of ECS / CBS statement to ensure payment to genuine beneficiaries.

Deals with such other matters as may be assigned to him by way of adjustment of functions a rank above/below depending upon the exigencies and spot requirements.

Submission of PUC/References/RTI information in file with full detail in noting and flagging of relevant documents.

It will be ensured that all claims are processed within the stipulated time and all manner of help and guidance is extended to the insured persons.

Grievance cases must be addressed on the spot and all payments processed online and through the ECS and other mechanisms for direct transfer to the bank account of insured persons. In such work in the Branch Office, the highest standards of transparency and probity shall be maintained for effective and timely delivery of services. It should also be ensured that computers, printers and networking equipment are maintained properly and they are in complete working order. Service requests should be raised in time wherever necessary.

Any other assignment given by superior authority. 1. Initiation of files related to the section/ branch. The file should contain the PUC, other associated documents. The UDC will put up facts related to the matter for verification by the Assistant/Head Clerk. While submitting the file UDC/Head Clerk will ensure that the file is properly numbered and 132 documents are serially kept in file.

Examination/initiates cases in administrative matters relating to recruitment, promotion, transfer and postings, superannuation, creation of posts, review of staff, upgradation, down-gradation, of Local Offices, complaints, vigilance, Internal/External Audit Reports, Inspection Reports. Deals with other administrative matters such as seniority, grant of various advances, claims of employees of the Corporation, preparation and checking of bills, departmental test and training programmes, Union/Association matters, delegation of powers, work pertaining to all housekeeping activities, all Corporation building construction, hiring, allotment (special work relating to cash delivery service where it is in vogue); assists cashier on pay day; attends to work pertaining to Regional Boards/Local Committees if done in administration Branch. In General Branch initiates after due assessment of requirements, proposal for procurement of stationery, forms and other articles.

Prepares Budget Estimates and Revised Estimates.

In Insurance deals with employees and employers contributions, their accounting, Inspection/survey reports of Insurance Inspectors, defaulter's statements, Legal action for recovery and attends as witness in legal cases where necessary.

Attends to the work of coverage of employers/employees' exemptions, review of 133 employers files, recovery, refund, franking machines, annual assessment of the number of employees/ employers cards, setting up a E.I. Courts, Medical Appeal Tribunals and Medical Boards, Legal action for recovery and prosecution, inspection zones; inspection programmes, SSO's meetings.

Deals with procedures pertaining to medical and cash benefits, incapacity references, program of medical referees, appointments of part-time Medical Referees, various statements and returns indicating the position of benefits, publicity, false declaration cases, constitution and working of Medical Boards, action on default in sending declaration forms, cases of artificial limbs and appliances, Medical Appeal Tribunals, complaints regarding cash benefits from employers, employees and their unions contribution cards, checks R.C.C.

Deals with all matters from the local office such as Medical Boards Cases, commutation cases, Employment Injury cases, Audit Paras etc.

In accounts, audits all kinds of bills and conducts local audit of Regional/Local offices. Deals with the cases of financial concurrence, banking arrangement reconciliation statements, transfer of funds, pre-audit of PDB/DB/Commutation cases, compilation of monthly accounts; audits Budget and revised Budget Estimates, work relating to external and internal audit programmes and action on audit reports; 134 8.3 UDC (Cashier) Branch Office pension statements; L.P.C. And pay fixation (Gazetted Officers); income tax statements, maintenance of leave accounts of Gazetted Offices.

Maintains prescribed registers and prepares reports/returns.

Performs such other duties as may be entrusted to him from time to time.
Take Oliveboard's ESIC UDC Free Mock Test
Job Responsibilities while in Branch Office (Non-cashier)
Checking rates and preparation of payment vouchers online in the Branch Office.

Processing Employment Injury cases and conducting spot investigations as directed by supervisory officers,

Submitting investigation reports as well as processing online, processing cases for Medical Board immediately after termination of TDB,

Processing commutation and alternative evidence cases, processing maternity benefit cases,

Attending to audit reports and Office inspection reports for ensuring compliance with such reports,

Processing excess payment cases for recovery, processing conveyance and reimbursement claims of insured persons,

Processing incapacity references and abstention verification, reviewing DB cases and allied matters.

Appearing in Courts as necessary, attending to miscellaneous correspondence and queries of insured persons,

Maintaining prescribed registers and Service Books, preparing regular payment lists for ECS transfer to beneficiaries,

Preparing regular bank reconciliation statements and keeping the cash book tallied,

Conducting online enrolment for biometric Pehchaan cards,

Arranging periodic Suvidha Samagam meetings and dealing with such matters as may be assigned to him depending on exigencies and spot requirements under the supervision of the Branch Office Manager.
Take Oliveboard's ESIC UDC Free Mock Test
Job Responsibilities while in Branch Office (Cashier) 
Receives cheques, enters in cheque receipt register, visits bank for encashment, disburses cash and writes cash book and contingent register.

Disburses benefit payments to Insured persons through ECS/NEFT/ Bank transfer (BT) and does all incidental work.

Deposits all cash receipt in Bank and encashes cheques from Bank.

Disburses pay and allowances etc. to the staff of the local office and pension to retired employees, payment to third parties through direct transfer in bank account of the payee.

Maintains 3 different cash Books.

Pursues bank reconciliation statement and prepare reports.

Functions as claim clerk when assigned with duties to disburse benefit payments to Insured persons at pay offices.

Ensures safe handling and custody of cash, Cheque Books, Receipt Books, Schedule sheets and dockets and arranges deposit of duplicate keys. 9. Maintains prescribed registers.

Prepares cheques for encashment and counts cash in hand every day.

Withdraw cash for Local Office.

Prepares daily/Monthly statement of Account No. I and II.

Deals with such other matters as may be assigned by way of adjustment of functions a rank above/below depending upon the exigencies and spot requirements.
Take Oliveboard's ESIC UDC Free Mock Test
ESIC UDC – Career Growth
After selection as an ESIC UDC, the next promotion will be as an Assistant with initial grade pay of Rs 4200. This normally requires a service for a continuous period of 3 years in the same cadre and also depends on the vacancies available. After serving 3 years as an Assistant, one become eligible for Social Security Officer in the initial grade pay of Rs 4600.
Upper Division Clerk ⇒ Assistant ⇒ Social Security Assistant
This was all from us in this blog of ESIC UDC Salary 2019, Job Profile & Career Growth. We hope that you like information provided here in this blog about ESIC UDC Salary 2019. 
 

ESIC Mock Test 2019
Oliveboard has brought to you the most effective Mock Test Series for ESIC UDC Exam 2019. ESIC UDC Mock Test Series will help you ace the Prelims and Mains exam. You can Register to Oliveboard to attempt the First Free Mock Test to check the level of your preparation and  your National Standing. Analyse your Performance with Oliveboard's Analytics feature and get to know your Weak Areas. Get Oliveboard's Expert Guidance to improve your score in subsequent Tests. Check what's in store for you:
Note: Tests are available in Hindi and English and can be taken on Mobile App or PC.