The J&K Services Selection Board invites online applications from eligible candidates for participating in the selection process for Finance Account Assistant to be recruited in District / Divisional / UT Cadre. As per the latest notification released by the JKSSB, the JKSSB Finance Account Assistant which was scheduled to be held from 1st June to 10th June 2021 has been postponed due to the sudden surge of COVID-19 cases in the Union Territory of Jammu and Kashmir. The new exam dates are per the new notice is the first week of November 2021. In this blog, JKSSB Finance Account Assistant Notification we are going to share the detailed terms and conditions with regard to eligibility, educational qualification, vacancy, syllabus, exam pattern, apply online, domicile, reservation, etc. Let's start with the article without any further delay.
Attempt JKSSB Finance Account Assistant Mock Test
JKSSB Finance Account Assistant Notification | Important Dates
| | |
| --- | --- |
| Item(s) / Activities | Timeline (s)/ Remarks |
| Date of Commencement for submission of online applications | 27-12- 2020. |
| Last Date for submission of online applications | 31st Jan 2021 |
| Opening date for availability of admit cards for downloading from JKSSB  website | To be notified. |
| Date for Examination  | First Week of November 2021 |
Official Notification – Apply Online Date Extension

Apsirants can apply online for JK Finance Account Assistant by clicking on the direct link given below.
Apply Online For JKSSB Finance Account Assistant Here

Prerequisites for Applying Online
Before applying online, candidates should,
Scan their photograph and signature ensuring that both the photograph and signature adhere to the required specifications as given under "Guidelines for photograph & signature scan and upload"

Have a valid personal email ID and mobile no., which should be kept active till the completion of this Recruitment Process. Bank shall send call letters for the Examination etc. through the registered e-mail ID. In case a candidate does not have a valid personal e-mail ID, he/she should create his/her new e-mail ID and mobile no. before applying on-line and must maintain that email account and mobile number
Steps to Apply for JKSSB Finance Account Assistant Exam Online
Step i. Candidates are required to apply online through JKSSB's online Application  Portal-https://ssbjk.org. No other means/ mode of application will be accepted.  
Step ii. The Candidates who have not registered earlier on the portal are first required to go to the said Portal and register themselves by clicking on the "Candidate Registration" link.  
Step iii. Candidates are required to have a valid Email ID and Mobile Number for registering and creating login credentials. The same shall be validated using OTP (One Time Password) based verification.  
Step iv. After creating login credential, candidates need to login with these credentials by clicking on "Candidate Login". Candidate can update their information like mobile number, email id, and password from time to time,  but cannot change their First Name, Last Name, and Gender.  
Step v. Once successful Login, the candidate can check under "Latest Openings"  for all available advertisements and click on "Apply Now" against  "Application Form for Appointment to the Post applied."  
Step vi. The candidate should carefully fill in all the information in various sections and click on "SAVE & CONTINUE".  
Step vii. The candidate is required to upload the images of the recent photograph and signature.  
Size of the photograph (passport size) (Max size–1 MB) (Ht. X Wd. =  4.5 X 3.5 Cms.).

Size of the signature (Max size–1 MB) (Ht. X Wd. = 4.5 X 3.5 Cms.).
Step viii. The candidate needs to ensure that all the required fields are filled up with correct information. The system shall check that all required fields are filled up, before the final submission of the application.
Step ix. Candidates cannot edit their Application form after submission. However, the candidate can cancel his/her application if wrongly filled, but the fee of such cancelled application will not be remitted. The candidate can then apply afresh and he/she will have to pay the fee again.
Step x. After successful completion of the form, the candidate shall be shown the "Pay Now" link for making the online application fee payment. Once fees are successfully submitted, the Application ID shall be generated.
Step xi. Candidates should not submit a printout of the application/fee payment receipt to JKSSB till it is actually sought for some verification/ clarification purpose.
JKSSB Finance Account Assistant Notification | Vacancies
The JKSSB Finance Account Assistant Notification Vacancy details for Account Assistant posts are as follows:
| Post | OM | SC | ST | OSC | ALC/IB | RBA | PSP | EWS | Total |
| --- | --- | --- | --- | --- | --- | --- | --- | --- | --- |
| Accounts Assistant | 486 | 78 | 97 | 39 | 39 | 97 | 39 | 97 | 972 |
JKSSB Finance Account Assistant Notification | Selection Criteria
Educational Qualifications
Graduation in any stream from any recognized University with a minimum of 50% marks for open merit and 45% marks for reserved categories. However, candidates having a post-Graduate Degree with 50% marks or holding a Ph.D. Degree or equivalent shall also be eligible for selection.
Age limit: – (as on 01-01-2020)
The requirement of age for Open Merit & various Reserved Categories candidates is as follows:-
| S.No | Category | Age limit | Not born before | Not born After |
| --- | --- | --- | --- | --- |
| (i) | OM | 40 | 01-01-1980 | 01-01-2002 |
| (ii) | SC | 43 | 01-01-1977 | 01-01-2002 |
| (iii) | ST | 43 | 01-01-1977 | 01-01-2002 |
| (iv) | RBA | 43 | 01-01-1977 | 01-01-2002 |
| (v) | ALC/IB | 43 | 01-01-1977 | 01-01-2002 |
| (vi) | EWS (Economically Weaker Section) | 43 | 01-01-1977 | 01-01-2002 |
| (vii) | PSP (Pahari Speaking People) | 43 | 01-01-1977 | 01-01-2002 |
| (viii) | OSC (Other Social Caste) | 43 | 01-01-1977 | 01-01-2002 |
| (ix) | Physically Challenged Person | 42 | 01-01-1978 | 01-01-2002 |
| (x) | Ex-Servicemen | 48 | 01-01-1972 | 01-01-2002 |
| (xi) | Government Service/Contractual Employment | 40 | 01-01-1980 | 01-01-2002 |
ATTEMPT JKSSB FINANCE ACCOUNT ASSISTANT MOCK TEST HERE
JKSSB Finance Account Assistant Notification 2020 | Exam Pattern
The selection process for JKSSB Finance Account Assistant Exam will be conducted in one stage. The exam Pattern for Written test (Objective Type) for the post of Accounts Assistant is as follows:
Section
Marks
Duration
General Knowledge with special reference to J&K UT
30
2 Hrs
Statistics
10
General Economics
10
Mathematics
10
Knowledge of Computers
10
Accountancy and Book Keeping
30
General Science
10
General English
10
Total
120
Note: The selection for the posts shall be made on the basis of merit obtained in written examination only.
(I) The Examination will consist of Objective Type, Multiple choice questions only. The questions will be set in English only.
(II) There will be a negative marking of 0.25 marks for each wrong answer.
(III) Tentative Answer Keys, in due course after the Examination, will be placed on the website of the Board (www.jkssb.nic.in). Any representation regarding Answer Keys received within the time limit fixed by the Board at the time of uploading of the Answer Keys, will be scrutinized and the decision of the Board in this regard will be final. No representation regarding Answer keys shall be entertained, afterwards.
(IV) Marks scored by candidates in the written test will be normalized if required, to determine final merit and cut-off marks.
JKSSB Finance Account Assistant Notification 2020 | Syllabus
General Knowledge with special reference to  J&K UT
Popular names of personalities (Religion, Politics, Scientific discoveries, Geographical, Sports, History),  Centrally Sponsored Schemes- Guidelines and objectives, Climate and crops in J&K and India, Current events of Local, National and International importance, Weather, Climate, Crops, Means of Transport, J&K History, Economy and Culture, Flora and Fauna of J&K, Rivers and Lakes,  Important Tourist Destinations, J&K Panchayati Raj Act, 1989 (as amended upto December, 2020), 73rd & 74th Constitutional amendments, J&K Reorganisation Act, 2019.
Statistics
Primary and secondary data, Tabulation and compilation of Data, Measures of central Tendency, Theory of Probability, Correlation and regression- Concept and simple applications, Theory of Attributes- Basic concepts and their applications, Theory of Index Numbers: Tests of Index numbers- Wholesale and consumer price Index numbers, Demography-Census, its features and functions, Vital Statistics-Measures of fertility, Crude fertility rates, specific fertility rates, gross and net reproduction rates, Measures of Mortality.
General Economics
Introduction of Economics- Basic concept and Principles, Fiscal & Monetary Policy- Meaning, Scope and Methodology, Theory of consumers demand using indifference curve technique, Demand Analysis, Factor Pricing –Marginal productivity, Theory & Ricardian Theory of Rent, Pricing under various forms of Market, Factors of production & Laws of Production, Concept of Economic Growth and its measurement, Characteristics and problems of developing economy, Planning vs Market Economy, Economic Reforms in India, Concepts of National Income, Inflation- Meaning, Types, Effects.
Mathematics
Set Theory – Basic Concepts & Applications, Matrices & Determinants, Simultaneous Linear Equations- Cramer's Rule, Analytical Geometry, Differentiation- Basic Concepts (Addition, Product & Chain rule), Optimization using Differential techniques, Integration-Reduction & Substitution Method, Linear Differential Equations, Differential Equations Existence theorem for the solution of dy/dx = f(x,y)
Knowledge of Computers
Introduction and Objectives, Basic Applications of Computer and its component, Fundamentals of computer sciences, Hardware & Software, Concept of Open Source Technologies, Input & Output Devices, Knowledge of MS Word, MS Excel, MS Access, MS Powerpoint, PDF Internet and E-mail, Concept of Computer Virus and Anti-Virus, Terms and Abbreviation used in IT.
Accountancy and Book Keeping
Introduction to Financial Accounting and its terms, Accounting equation and Journal, Voucher Approach in Accounting, Bank reconciliation Statement, Financial Management/Statements, Partnership Accounts, Ledger Accounts, Cash Book, Financial Audit, Elements of Double entry Book Keeping, Rules for journalizing, Trial Balance, Trading Account, Profit Loss Account and Balance Sheet, Concept of Social Accounting, Social Audit and cash-based single entry system of accounting, Public Financial Management System (PFMS).
General Science
Various sources of energy; conventional sources of energy; improvement in technology for using a conventional source of energy (Biomass and wind energy), Non-conventional sources of energy (Solar energy, Tidal energy), Mechanics, Rest, motion, Velocities, acceleration, Newton Laws of motion, Voltage, Current, Resistance, Power, D.C Batteries, Waves, light as a wave, Sound waves, Transverse and longitudinal waves, Structure of Atom, Solids, Liquids and Gases (Basics), Life processes: Nutrition and its types, Respiration, Transportation of water, food and minerals in plants, Vitamins- diseases related to vitamin deficiency, Environmental pollution, Ecosystem – Its components, Food chains and Food web, Ozone layer, its depletion, Green House Effect.
Mental Ability & Reasoning
Number series, Letter series, Coding decoding, Direction sense, Blood relations, Mathematical reasoning, Speed, Distance and Time, Statements and conclusions, Logical Reasoning, Mental Reasoning. 
GET JKSSB FINANCE ACCOUNT ASSISTANT STUDY NOTES
JKSSB Finance Account Assistant Salary
Candidates who make it to the final merit list of JKSSB Finance Accounts Assistant will be posted in the DG Accounts & Treasuries in the Finance Department of J&K UT. The monthly salary of the Accounts Assistant (Finance) as per the official notification is Level 5 (₹29200-₹92300/-) + Other Perks.
JKSSB Accounts Assistant – In-hand Salary Calculation
The JKSSB notification for the Finance Accounts Post does not feature any detailed breakdown of the salary. But as per general government employee salaries, the in-hand salary of AAO Finance is ₹34,518. Here is the breakdown with ₹29200/- as the basic salary.
| | |
| --- | --- |
| Salary Particulars | Amount |
| Basic pay | ₹29200 |
| DA | ₹1460 |
| House Rent Allowance  | ₹1033 |
| Transport Allowance  | ₹825 |
| Other Allowances | ₹2000 |
| Gross Salary | ₹34,518 |
| Take Home Salary | Gross Salary – Deductions |
ATTEMPT JKSSB FINANCE ACCOUNT ASSISTANT MOCK TEST HERE
JKSSB Finance Account Assistant 2020 | Application Fees
(I) Fee payable: Rs 350/- (Rs Three Hundred and Fifty only)
(II) Fee can be paid only online through Net Banking, Credit or Debit cards.
Free ebooks Download
You can download 200+ ebooks important for SSC, Banking, Railway, Insurance, and other government exams here.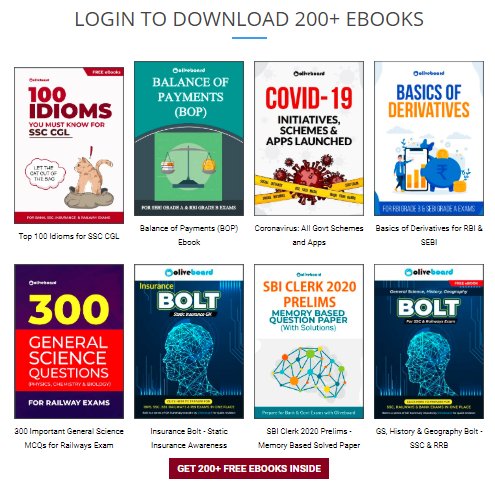 That brings us to the end of this article, JKSSB Finance Account Assistant Notification 2020. We hope the details shared above helps you understand the recruitment process in detail. 
Also, Check:
JK FINANCE ACCOUNT ACCOUNT ASSISTANT | FAQS
How can I apply for JKSSB Accounts Assistant Recruitment 2020?
All the candidates fulfilling the selection criteria requirements can apply for the JKSSB Finance Account Assistant Exam 2020. You can apply online from the above blog.
What is the application fee for Jammu Kashmir Finance Accounts Assistant Jobs?
Rs. 350/- is the application fee for JKSSB Finance Accounts Assistant Posts.
  Oliveboard Live Courses & Mock Test Series