If you aspire to join NABARD and pursue a career as a NABARD officer, we are sure you must be curious about the life of a NABARD officer. It is important to know and understand the pros and cons of the career option you will pursue for the rest of your life. The most important components of the job such as the work culture, salary & perks, promotion policy, transfer policy, etc ought to be known and understood to decide whether you want to pursue it or not. Well, we will help you do just this!
---
How is the Life of NABARD Grade A Officer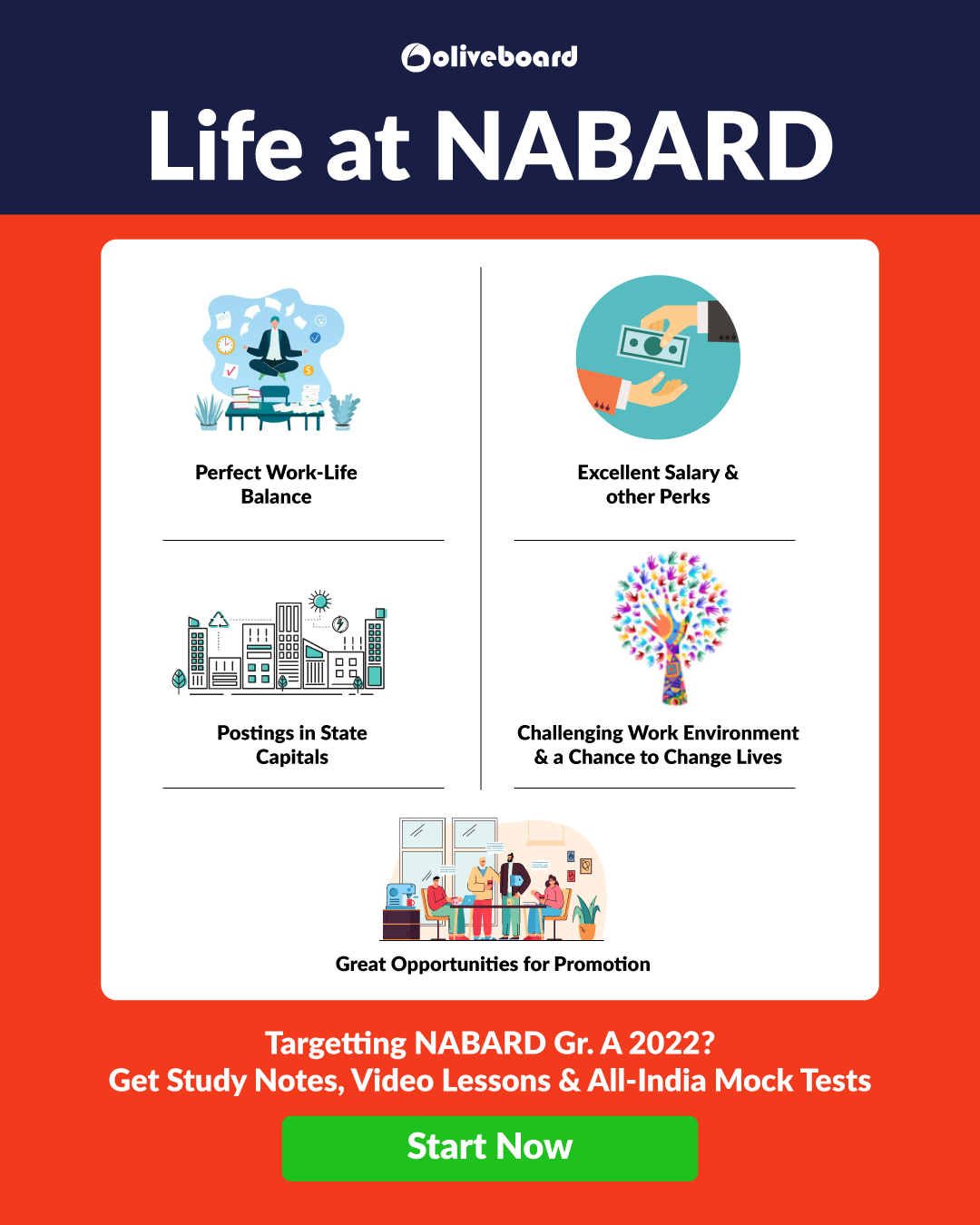 ---
Working Environment
• NABARD offers a progressive and collaborative working environment.
• Focus is on open communication and professional growth.
• Celebrates innovation and offers a diverse workplace.
• The office timing is fixed i.e. 09.30 Hrs to 17.30 Hrs.
---
Salary & Allowances
• At present, initial monthly gross emoluments are Rs.62,600/-p.m.
• Dearness, Local Compensatory, House Rent, and Grade Allowances etc are given.
• Grade A officers are eligible for reimbursement for expenses of vehicle maintenance, newspaper, internet, telephone charges, book grant, and allowance for the furnishing of residence, subject to eligibility.
• Employees can also avail of medical aid, festival allowance, leave travel concession and loans at concessionary rates.
---
Job Profile & Posting
• Grade A Officer post (Asst. Manager) is the lowest one in the hierarchy of managerial posts.
• Probation period is of 2 years and can be further extended for a maximum of 1 year.
• Grade A officers have to work on various policies and programmes mandated by Central/State Governments related to ARD.
• One can be posted anywhere in India. Postings are generally limited to state capitals only.
• NABARD provides excellent accommodation facilities in almost all cities.
---
NABARD Grade A Online Course 202

2
» Oliveboard offers the best NABARD Grade A Online Coaching for you all which will help you crack the exam with ease in your first attempt.
» NABARD Grade A Online Course would include Online Video Lessons, Detailed Study Notes, All-India Mock Tests, and much more for your exhaustive preparation.
» Oliveboard's NABARD Grade A Online Course 2022 will be your one-stop destination for all your preparation needs.
---
Why Join Oliveboard?
» Structured preparation @ one place.
» Strengthen your concepts using Videos & Notes.
» Have a grip on topics through Topic Tests.
» Improve speed and accuracy through Full-length Mock Tests.
---
Course Details
» Phase 1 & 2 Videos Lessons (ESI, ARD & Desc. Eng)
» Foundation LIVE Classes for ESI & ARD
» Phase 2 Study Notes (ESI, ARD & Desc. Eng)
» Complete Current Affairs (CA) for Phase 1 & 2 (Budget, Survey, Reports, etc)
» Topic Tests for Phase 1 & 2 (ESI & ARD)
» 10 Phase 1 + 15 Phase 2 Objective Mock Tests + 5 Descriptive Mock Tests with Solutions & Analysis
As they say, start early and stay ahead!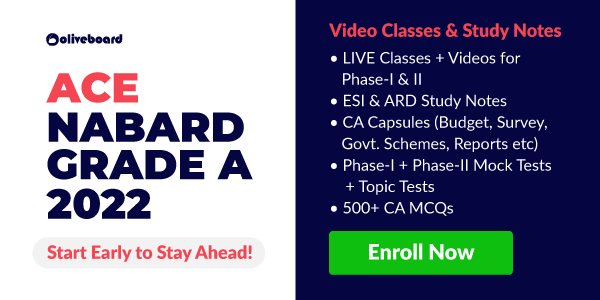 Use Code LAUNCH to Get 20% Off!
---
Connect with us on: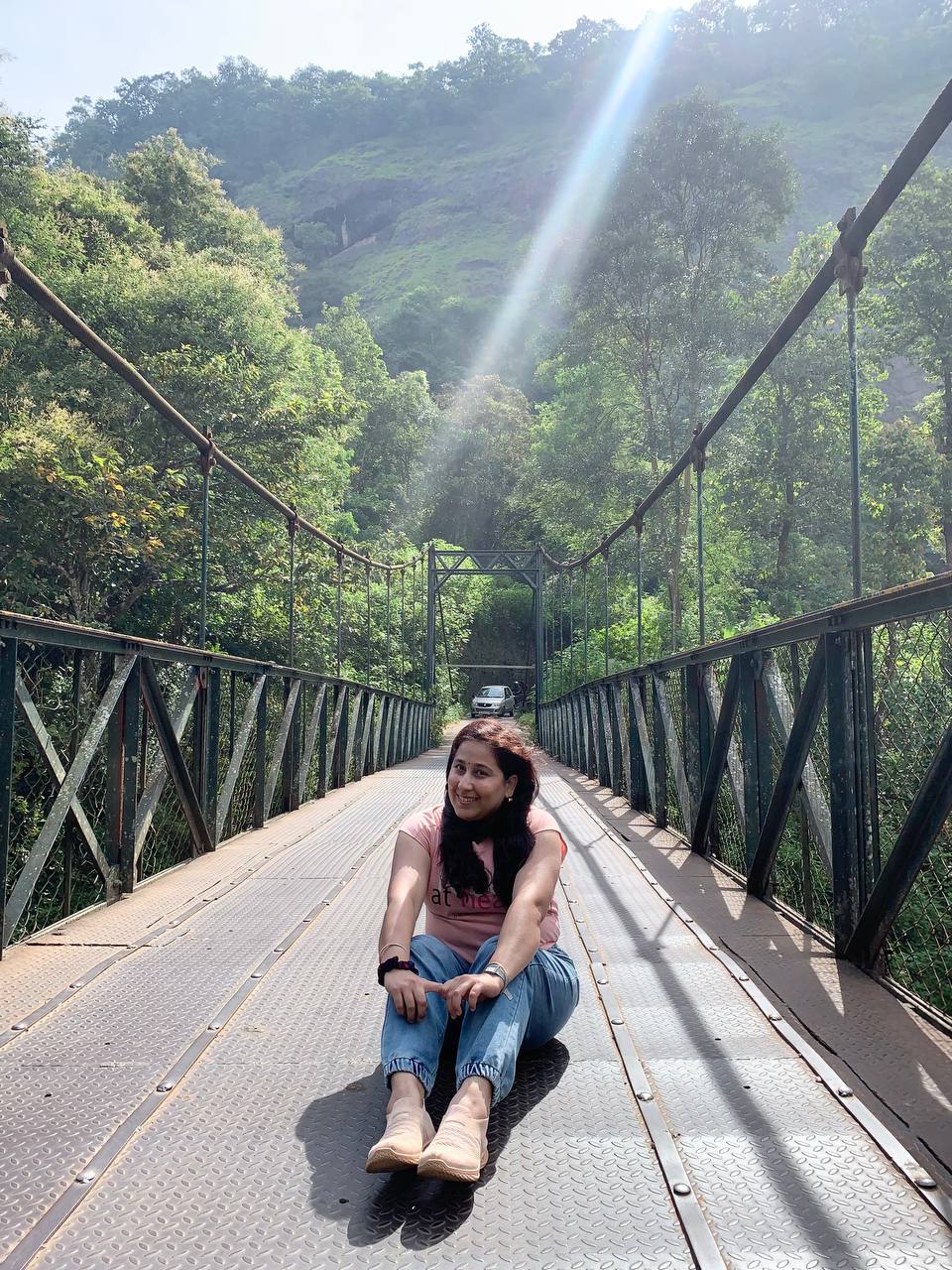 I enjoy creating SEO-friendly, information-rich marketing content. Cooking is therapeutic! I like to cook and eat it too!