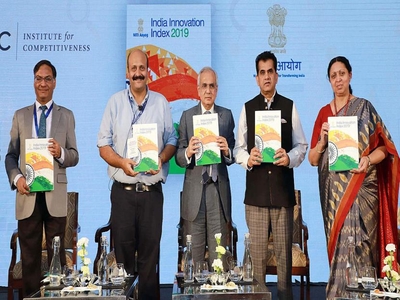 Karnataka tops in first ever India Innovation Index launched by NITI Aayog
The 1st-ever India Innovation Index was launched by NITI Aayog in New Delhi in order to promote competitiveness among the states. Karnataka has emerged as the topper among major states. Tamil Nadu is on 2nd & Maharashtra is on the 3rd positions.
Did you Know
Among the North-Eastern states Sikkim occupied the top spot.