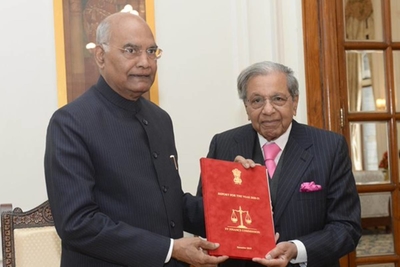 15th Finance Commission headed by N K Singh submits its report to President
The original remit was to make recommendations for the period 2020-21 to 2024-2025 but it submitted an interim report for 2020-21. The report had reduced States' share in the divisible pool of taxes from 42% to 41%, after the dissolution of J&K as a State.
Did you Know
'Finance commission in COVID time' report was also submitted.