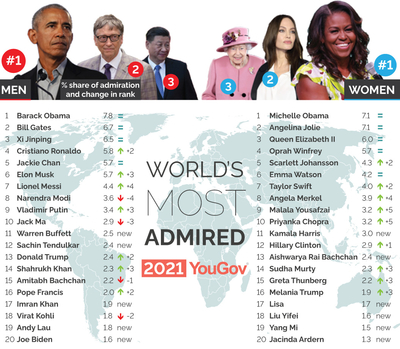 PM Modi 8th most admired global personality, Barack Obama tops the list
Prime Minister Narendra Modi has ranked 8th on the list of the world's top 20 most admired men, in a survey carried out by data analytics company YouGov.
The list has been compiled taking feedback from 42,000 people in 38 countries, the survey company said.
PM Modi is ahead of Shah Rukh Khan, Amitabh Bachchan and Virat Kohli.
Did you Know
YouGov is a British international Internet-based market research and data analytics firm.